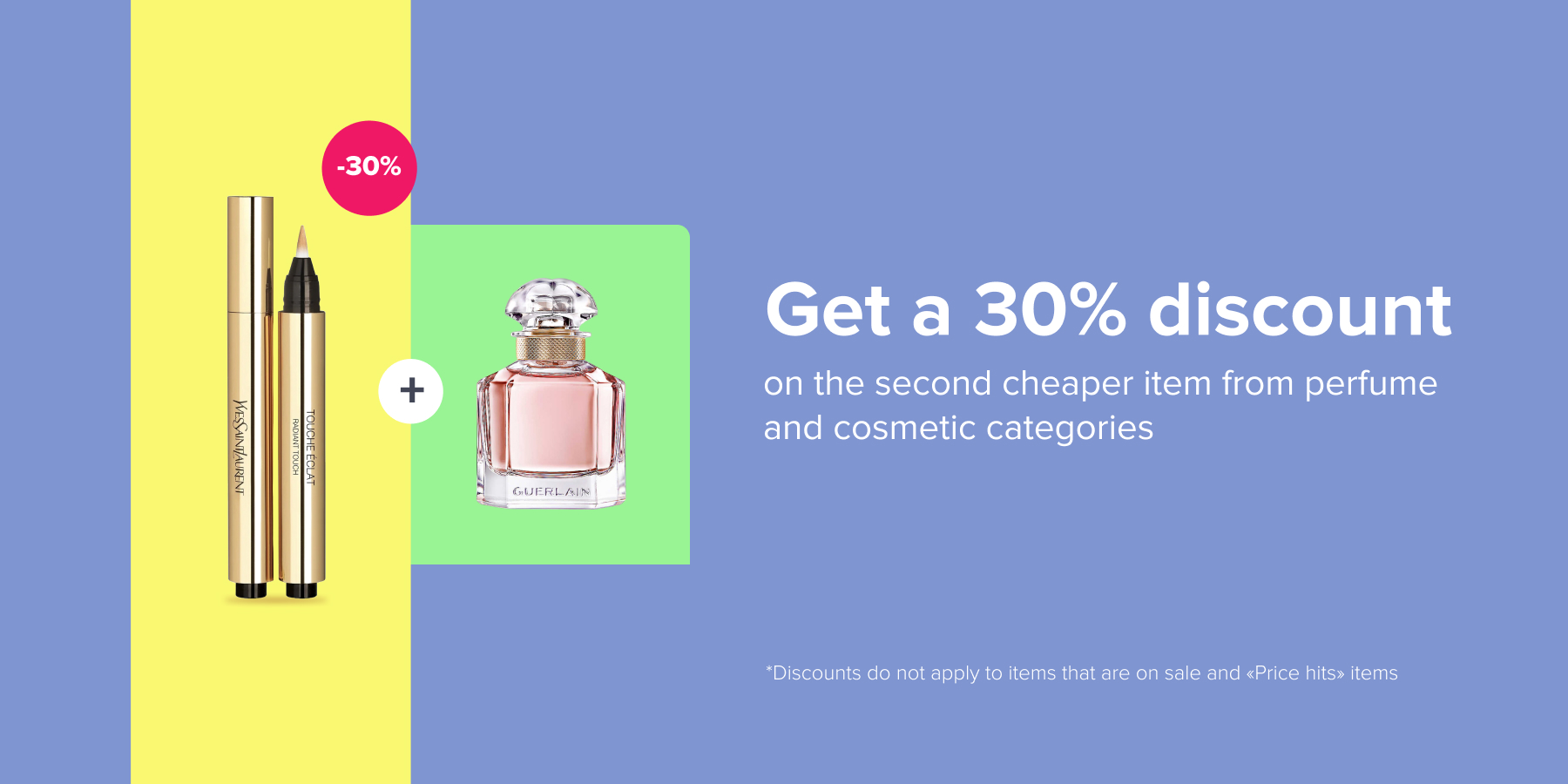 Friends, we want to share some exciting news with you - now on the mydutyfree.net website in the Duty-Free store at Vilnius Airport, pre-order promotions are available!
If you've been looking for a way to save on your purchases, we have a fantastic offer for you:
Promotion -30% on the second perfume or cosmetic items:
You can receive a 30% discount on the second cheaper perfume or cosmetic product at the Duty Free at the Vilnius airport!
How does it work?
Simply add the perfumes and/or cosmetic items you are interested in to your cart, and then add the second item.

The 30% discount will automatically be applied to the cost of the second cheaper item.
Terms and conditions for using the 30% discount on the second item:
The 30% discount does not apply to products in the 'Price Hits' and 'Promotions' categories.

The 30% discount is only applicable to products in the categories ("Perfume" and "Cosmetics") and can be combined between these categories. This means you can choose two perfumes and/or two cosmetic items, as well as a perfume and a cosmetic item.