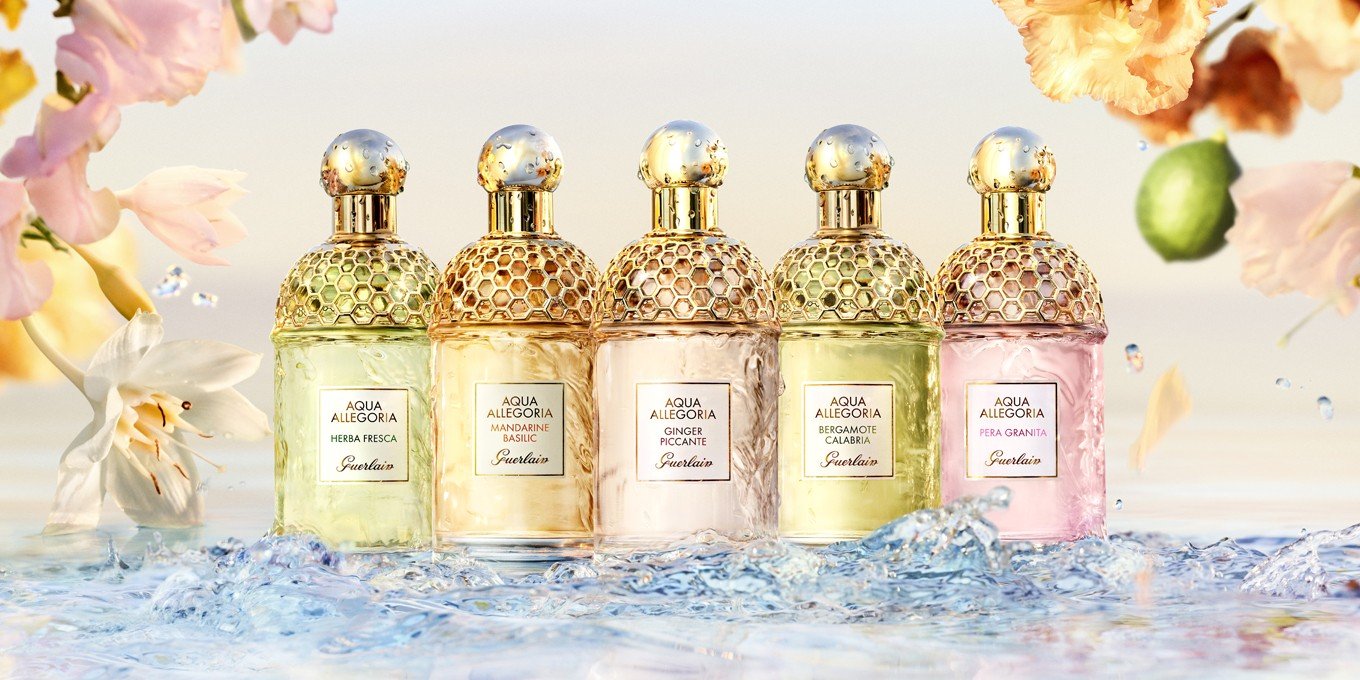 Since 1999, the Aqua Allegoria collection, under the motto "Joyful by nature", has been presenting extraordinarily sensual fragrances to fans of the perfumery art. Its creator Thierry Wasser was inspired by his travels around the world. In each of his creations, he reinterprets seemingly simple plant accords and sings an ode to the versatility of nature.
 As a result of the perfumer's efforts, bright fresh aromas are born and create an atmosphere of cheerfulness and fullness of life. They are dizzy with notes of delicate flower petals and sweet nectar, the smell of ripe juicy fruits and fragrant herbs.
Aqua Allegoria perfumes combine the freshness of cologne with the long-lasting trail of Guerlain fragrances. The collection's iconic ingredient is bergamot, a precious citrus fruit - "the green gold of Calabria."
The pure and refined bottle, adorned with a golden mesh, celebrates the famous "Bee" design, which is the symbol of the House of Guerlain.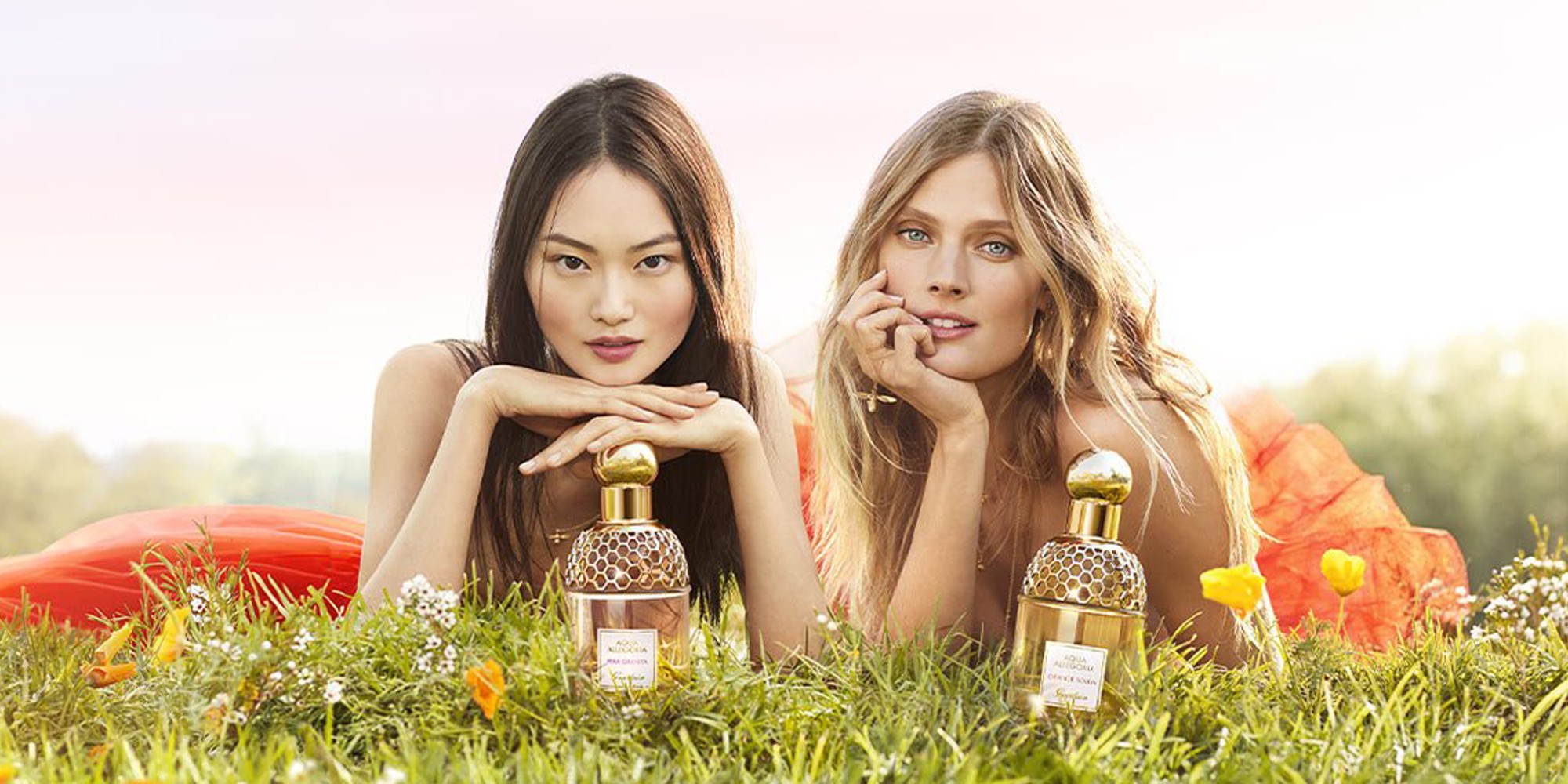 Citrus fragrances
Bergamote Calabria -  is a vibrant and dynamic solar elixir suitable for both men and women. Its fresh citrus aroma, complemented by moist notes of petitgrain and light astringency of ginger, cover with a wave of cheerfulness and optimism. A refined trail of white musk and woody notes create an atmosphere of inspiration and harmony.
Ginger Piccante -  is a fresh scent with notes of candied ginger and rose. An inviting and invigorating scent filled with the glow of ginger and lemon combined with the morning freshness of a blossoming rosebud and fragrant spices. The trail enchants with coniferous cedar-musky notes.
Fruity fragrances
Pamplelune is a sparkling sensual scent. An invigorating trio of lemon, grapefruit and bergamot, paired with hints of black currant and petitgrain. A soft trail of vanilla, patchouli and sandalwood envelops a pleasant sweetness. This is a universal everyday eau de toilette, regardless of the season.
Pera Granita is a juicy, fruity-citrus scent with sourness. Harmonious combination of bergamot, grapefruit and lemon notes with soft ripe juicy pears. At the heart of the aroma are accords of osmanthus and apricot. Cedar, moss and white musk bring you into the atmosphere of being in an orchard.
Passiflora is a bright scent that fills everything around with freshness. Invigorating motifs of bergamot, grapefruit, lemon and tangerine are effectively intertwined with aldehydes. The heart of the fragrance reveals a delicate orange blossom, refreshing watery notes, herbaceous green accords, captivating ylang-ylang and seductive passionfruit. The walk through the orchard ends with an expressive trail of white musk.
Coconut Fizz is an exotic sparkling scent that brings you to a tropical garden where you can enjoy the freshness of coconut juice, the scent of ripe watermelon and cool freesia. The composition is completed with a velvety trail of white wood, tonka bean and sandalwood.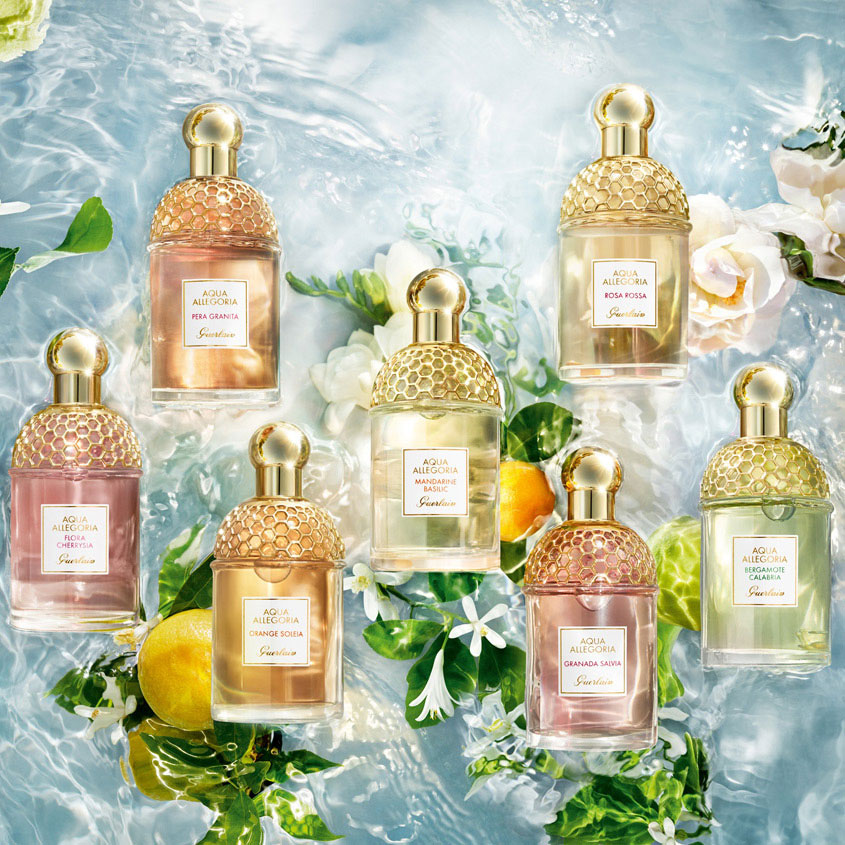 Floral fragrances
Rossa Rossa - sparkling eau de toilette with sourness. The fragrance reveals a delicate combination of white cedar, white musk and woody accords. In the heart notes are peonies and roses. The base notes contain a symphony of bergamot, lemon, lychee and black currant.
Flora Cherrysia is a gentle and fresh eau de toilette. The top notes are revealed with hints of watermelon and bergamot. A delicate composition of pear, rose and cherry blossoms soars in a weightless haze. Base notes of white musk, woody notes and violets fill the fragrance with a tart powdery trail.
Fougere fragrances
Mandarine Basilic is a fun holiday. Top citrus-fresh notes of orange, ivy and green tea give way to luxurious floral bouquet of chamomile, peony, mandarin and basil. The trail is filled with soft notes of amber and sandalwood.
 Granada Salvia is a warm sparkling perfume. A cheerful composition of currants, bergamot and lemon sounds from the top notes. Heart notes open with spicy sage, tart pomegranate, aromatic rose and woody cypress. Exciting base notes are composed of earthy moss, spicy patchouli and powdery musk.
Herba Fresca is a light, casual scent that combines freshness and sophistication. Light notes of lemon, red berries and clover leaves merged into a refreshing breeze. Green tea and mint are enveloped in freshness. Femininity is revealed in the soft base notes of violet, cyclamen and lily of the valley.
New Fragrances of 2021
This spring, two new fragrances have entered the Aqua Allegoria garden: Flora Salvaggia and Nettare di Sole.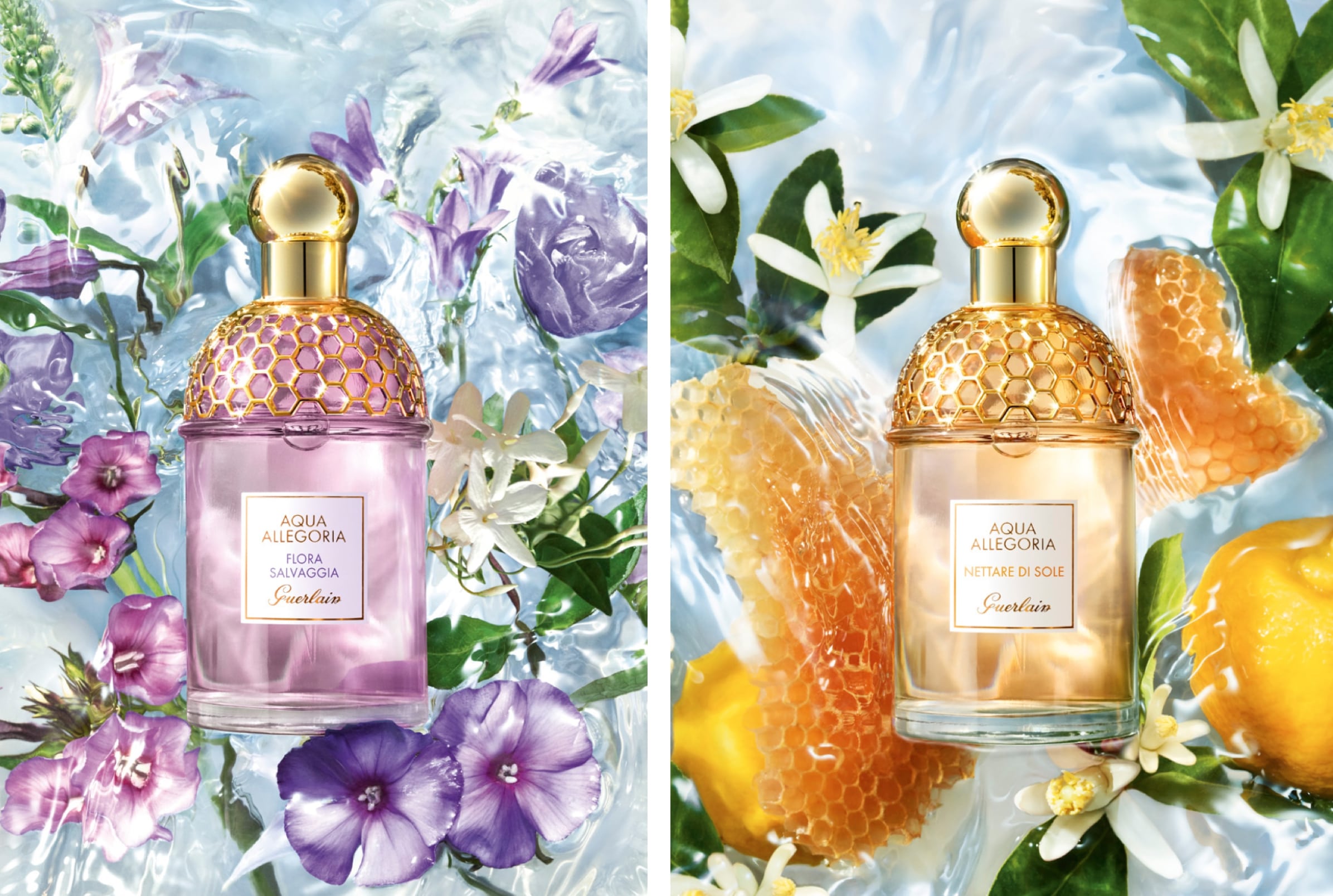 Flora Salvaggia is a refreshing eau de toilette that reveals the exquisite scent of wildflowers. Melon brings freshness to the floral accord, the subtlety of which unfolds through the powdery facets of violet and iris and merges with the scent of white musk.
Nettare di Sole is a sunny nectar of joy. The scent of magnolia, rose, sambac jasmine and bergamot, enveloped in fresh aquatic notes, meets the delicate sweetness of floral honey.
Each fragrance of the Aqua Allegoria collection will give you a feeling of harmony with pristine nature, as well as a good mood and ​​inspiration.
Going on a trip abroad? Then you have the opportunity to buy the bestsellers and novelties from the legendary Aqua Allegoria collection on the website or in the MyDutyFree app. We provide an opportunity to pre-order goods online at a discount. You can pick up your order at the checkout of the store without queuing on the day of departure.
 Have an exciting shopping experience with MyDutyFree!