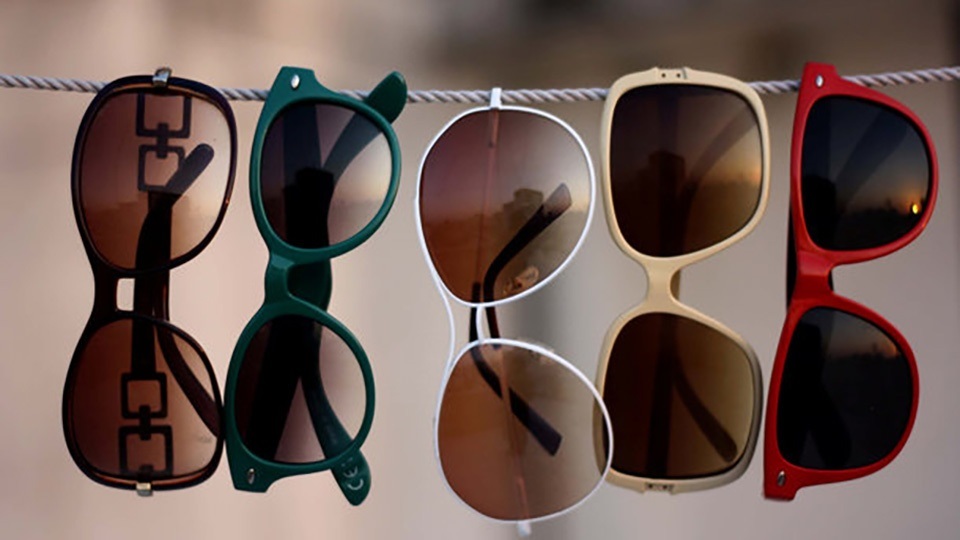 Exclusive sunglasses from well-known brands are not just protection from harmful radiation, but also a stylish accessory that can accentuate your style. Every look becomes unique when complemented with the right accessory. From browliners to wayfarers, from cat-eye to pantos - these are just a small range of shapes offered by the modern assortment of sunglasses.
In this article, we will delve into all the key aspects to consider when choosing sunglasses, and also explore the ranking of the most popular brands and their range of products.
How to choose sunglasses: general rules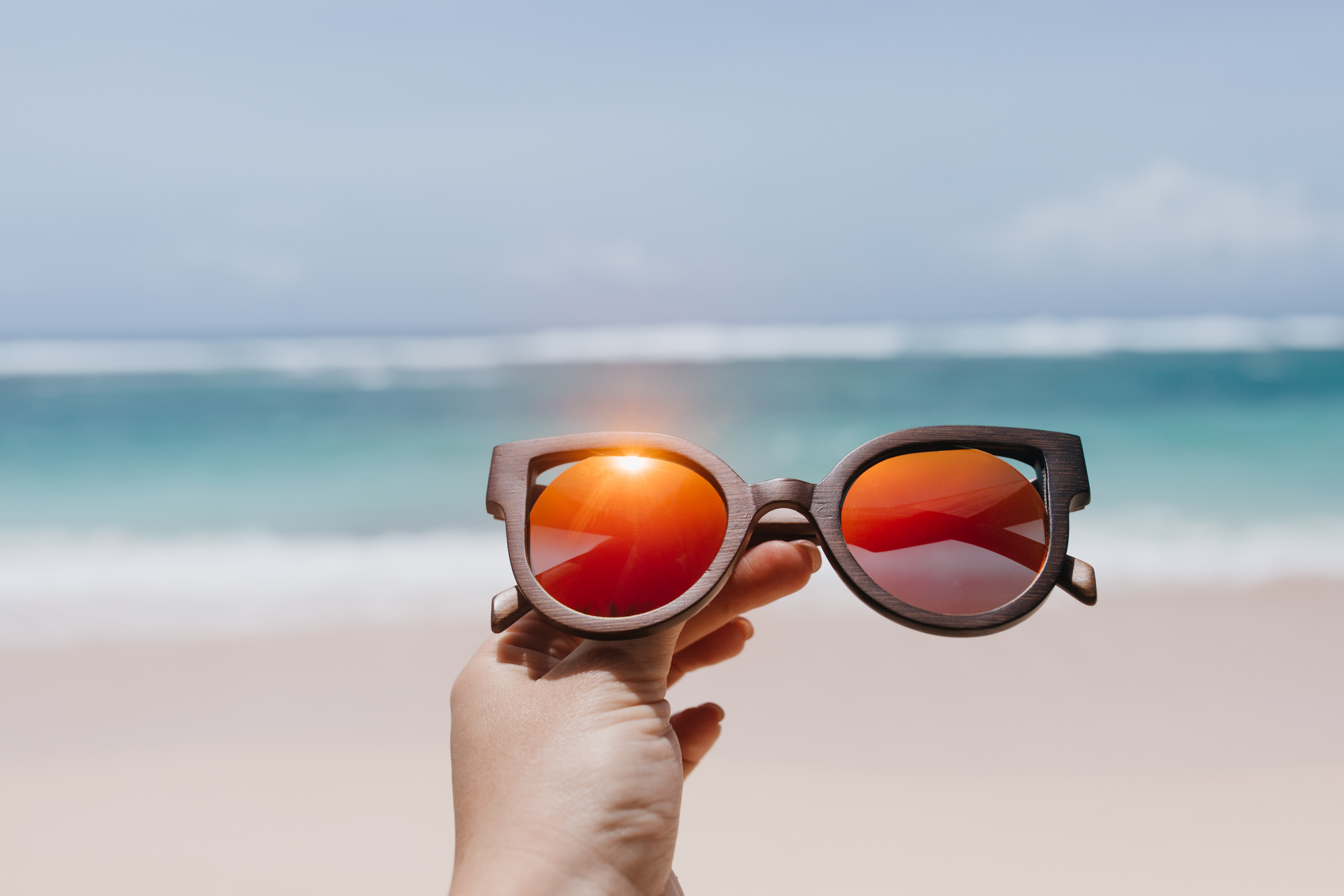 Define your needs by answering questions like: "What function should glasses primarily serve? Do you need high-level protection from ultraviolet radiation? Is the presence of polarized lenses important? Are glasses simply a fashionable accessory to accentuate your style?"
Make the right choice of size and shape. Give preference to a frame shape that enhances the features of your face based on its shape.
Lens quality matters. They should be made from high-quality material that provides effective protection from ultraviolet radiation. It's also important for the lenses to be polarized.
Choose a reputable manufacturer. Buy products from well-known brands in certified stores. This way, the quality of your sunglasses will be beyond doubt.
Frame and Lens Materials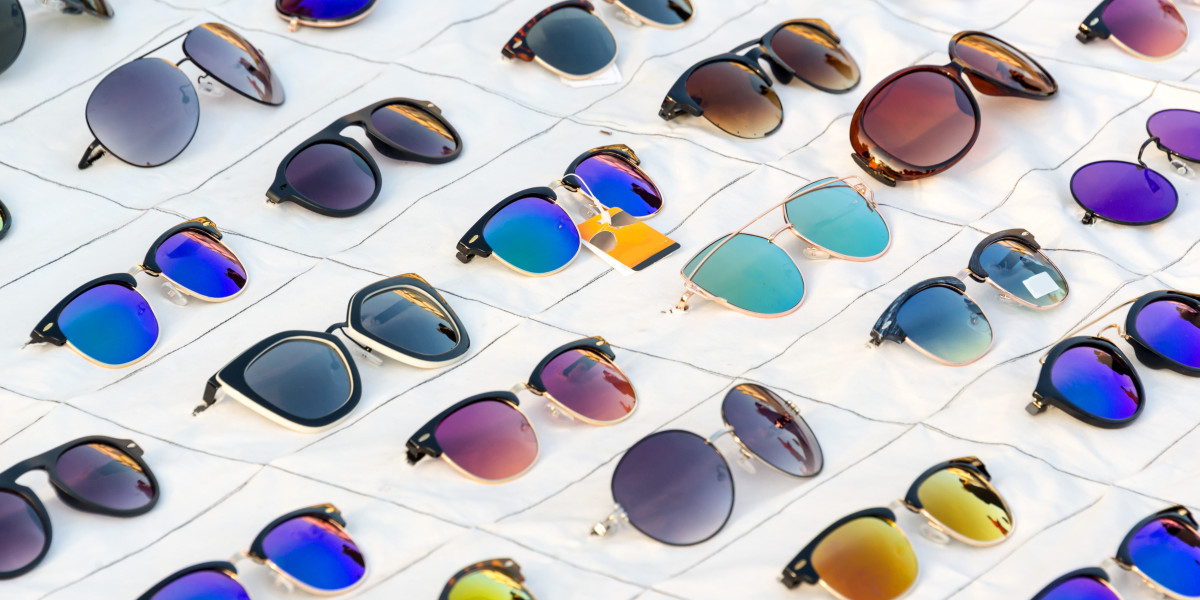 Frames are most commonly made from plastic or metal. Plastic frames are affordable, available in various colors and shapes, and are lightweight and comfortable. Sunglasses with a classic design often feature metal frames. Modern collections like Ray-Ban Original and other brands are often made from titanium.
Lenses are made from glass or plastic. Glass is resistant to moisture and scratches, and it handles sharp temperature changes well. Glass lenses provide the best protection against ultraviolet rays. However, their drawbacks include the potential for fogging and a higher likelihood of breaking upon impact. Additionally, glass lenses can cause eye and facial injuries. Plastic – acrylic or polycarbonate – is known for being lightweight and impact-resistant. Among its drawbacks is lower durability: plastic lenses can scratch and darken more easily.
Lens Polarization: Why Is It Important?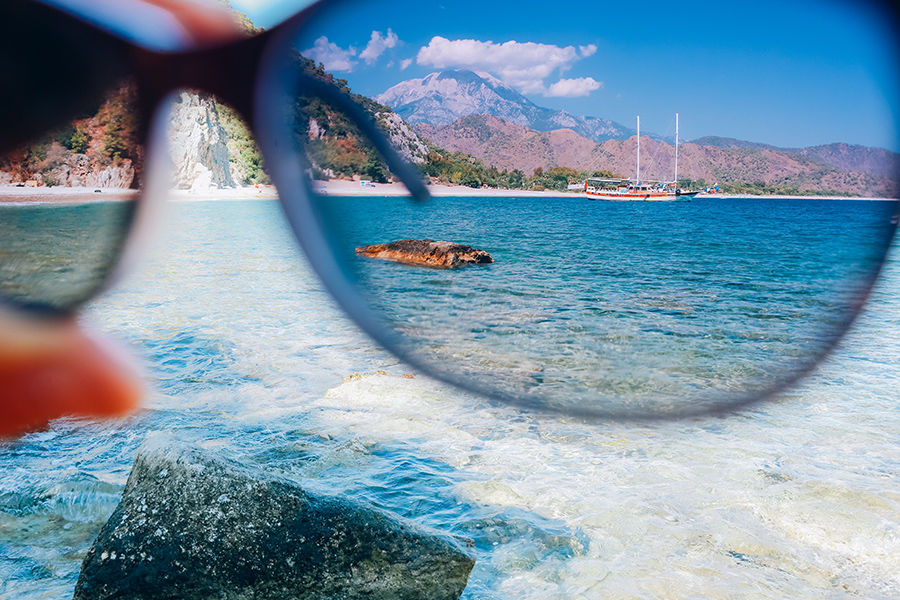 Polarization in sunglasses is used to reduce glare and improve image quality. Such sunglasses have a special coating that allows only light of a certain polarization orientation to pass through, thus reducing uncomfortable glare for the eyes. They also contribute to enhancing image quality by filtering out excess polarization of light. This helps reduce scattering and improve contrast, thereby reducing eye strain and preventing fatigue. This is particularly crucial during activities like driving, fishing, and photography.
Lens Colors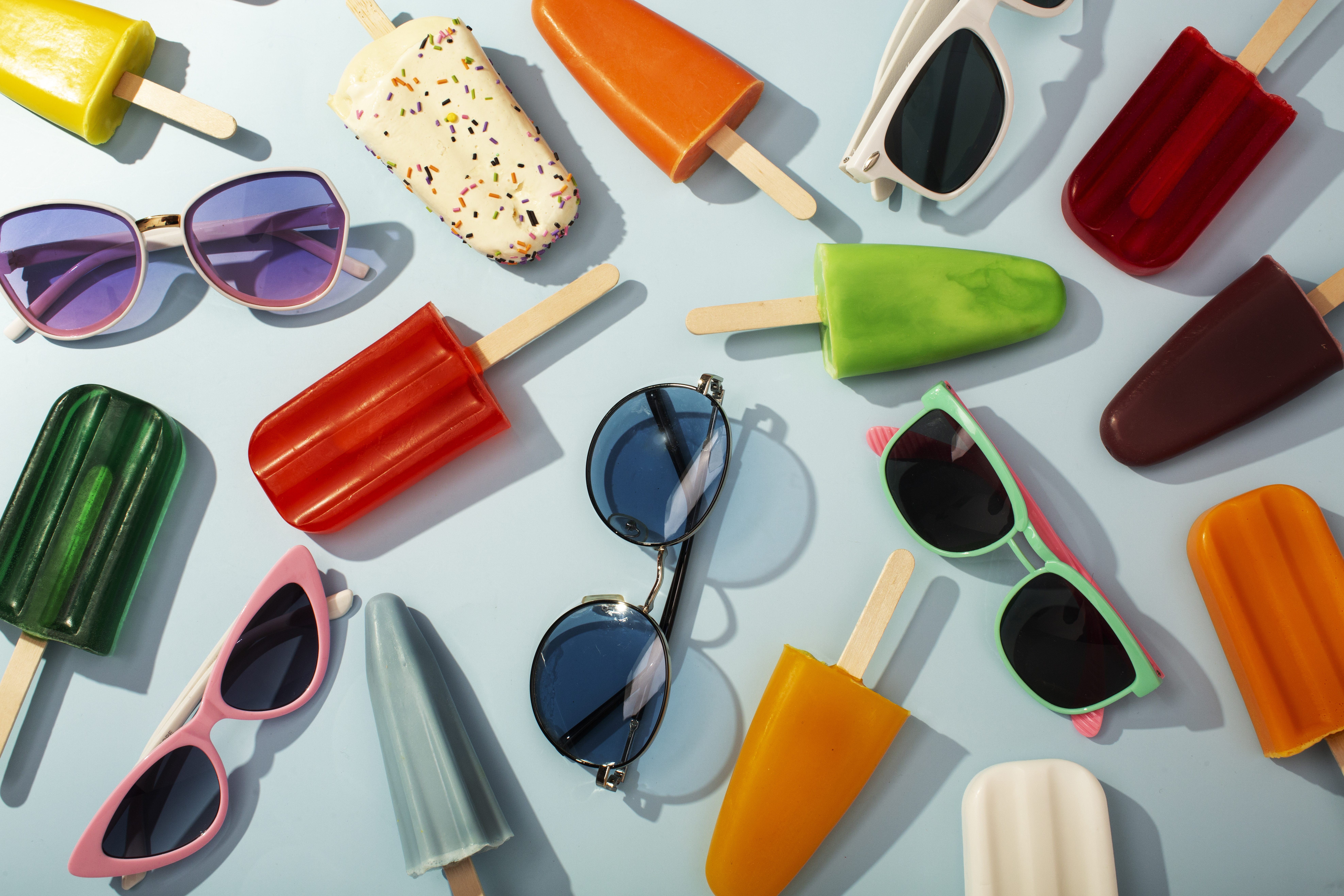 Black or gray lenses are a versatile choice for beach relaxation or city strolls. Such lenses provide color perception while protecting against bright light.
Green and brown lenses are suitable for driving on sunny days, as they protect the eyes from irritation and enhance contrast.
Pink lenses are designed specifically for moderate sunny conditions.
Yellow and orange lenses can enhance visibility in low-light conditions, thereby reducing eye strain.
Protection Level and Darkening Level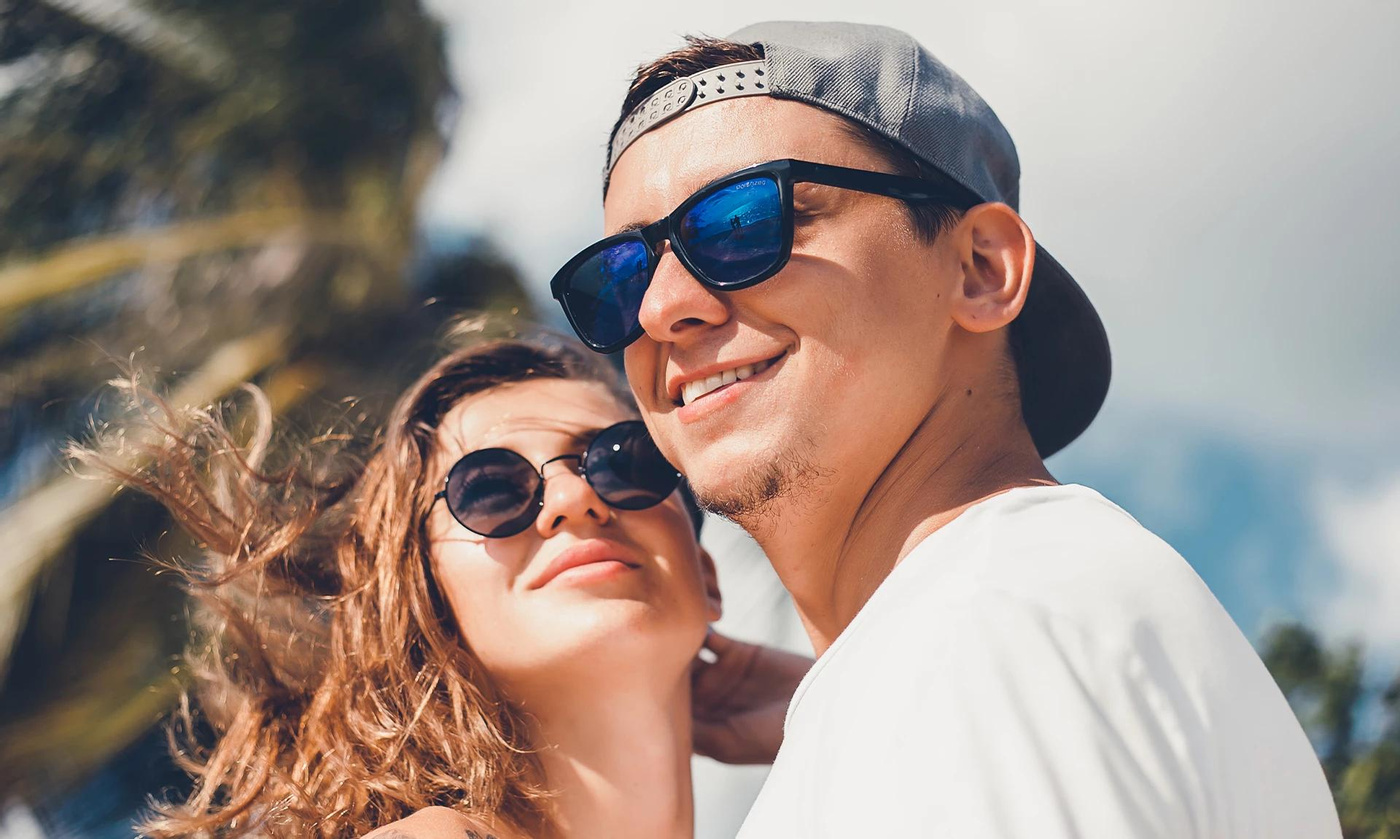 Darkening Level. There are 5 levels of darkening for different activities. For instance, sunglasses with a level 0 darkening are suitable for cloudy weather, while models of the 4th group can only allow 3–8% of light to pass through. 
Protection Level from Ultraviolet Exposure. This characteristic is indicated on the labeling: for example, glasses marked as UV400 will provide maximum protection against radiation.
How to Choose Sunglasses for Women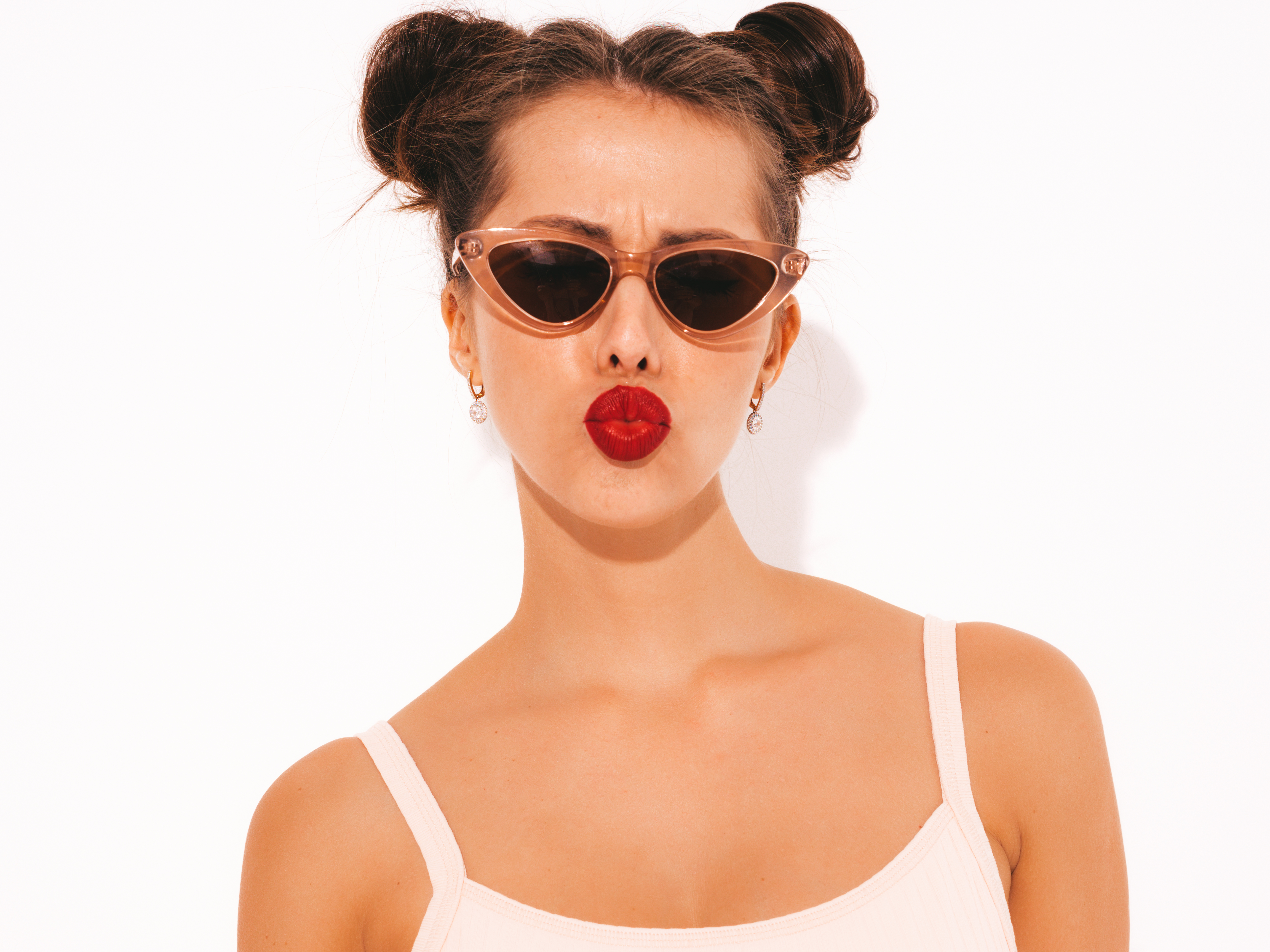 Selecting sunglasses for a woman based on face shape:
For a round face, opt for classic shapes like square or triangular frames.

If you have a triangular face, models with medium-sized round lenses are suitable.

Women with a square face shape generally don't suit glasses with bulky frames, so it's better to choose accessories without them.

Horizontal glasses or round "teashade" models work well for a rectangular face.
Types of women's sunglasses frames based on shape:
Round: This shape goes by many synonyms, such as "teashades," "ozzy," "krit," "owls," "lenon."

Square: The primary name for this model is "wayfarers" or "quadro sunglasses."

Aviators or pilots: This versatile style suits almost everyone.

"Cat-eye" frames: These frames with narrow sharp angles are also called "kitten eyes," "cats," or "butterflies."
Choosing sunglasses based on clothing style:
To emphasize the restraint and simplicity of a business style, go for models with metal frames in neutral dark shades. The frame shape can be square, oval, or drop-shaped.

Lightweight and comfortable "wayfarers" or "aviators" will nicely complement a casual style. For a more romantic look, consider "cat-eye" style models.

To add creativity to an extravagant outfit, go for retro frames or models with unique shapes and vibrant decor.
Choosing Sunglasses for Men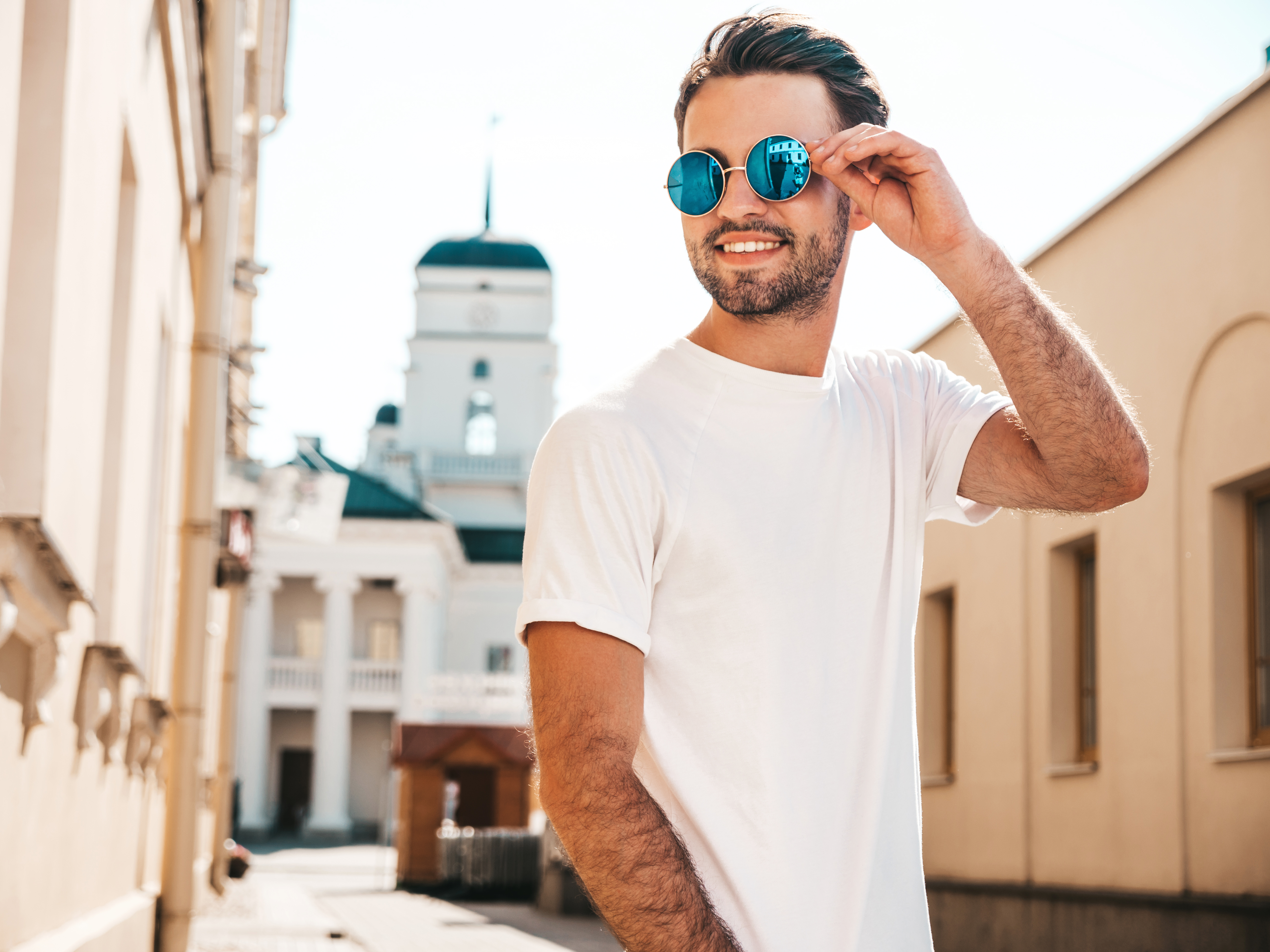 Selecting sunglasses for a man based on face shape:
Men with a round face should consider models with trapezoidal or rectangular frames. Glasses with square, oval, or round frames won't suit them.

Individuals with a square face shape are recommended to choose frames with rounded edges, while square or rectangular shapes are not suitable.

Men with an oval face shape can opt for frames of various shapes, but they should avoid overly wide accessories that might cover half of the face.

Aviator sunglasses are suitable for men with angular facial features.
Types of men's sunglasses frames based on shape:
Round: Models of this shape, known as "teashades," "ozzy," and "lennon."

Rectangular and square: The modern version is "wayfarer," which includes various options (thin lower frames, rounded lenses, etc.).

Aviator or pilot style: Classic aviators with smooth contours.
Choosing sunglasses based on style:
The choice of frames mainly depends on the buyer's aesthetic preferences, facial features, proportions, and current fashion trends. The most popular frame materials are metal and plastic. Plastic sunglasses are suitable for men leading an active lifestyle, while metal frames are more suitable for enthusiasts of classic style. Also, it's important to consider the color of other accessories, such as watches, tie clips, and shirt cufflinks.
Choosing Sunglasses for Children
Children's sunglasses should be made from high-quality, durable, and hypoallergenic materials. Plastic is the most practical and safe material for children's sunglasses.

The temple arms of the frames should be flexible and wide, preferably with silicone or rubber inserts. They should also securely fit on the child's nose. It's recommended to try on the sunglasses before purchasing.

It's advised to prefer sunglasses with black, brown, or yellow-brown lenses. Avoid sunglasses with blue, light blue, and pink lenses as they can lead to pupil dilation.

The effectiveness of sunglass protection depends on their coating. The best options are sunglasses with a UV400 marking, ensuring 100% protection from the entire spectrum of ultraviolet radiation.

It's important to choose sunglasses from well-known manufacturers that are suitable for the child's age. After the age of 12, children can use adult-sized sunglasses.

There are also sunglasses with photochromic lenses designed for children with vision problems. These combine vision correction with sun protection.
Popular Brand Sunglasses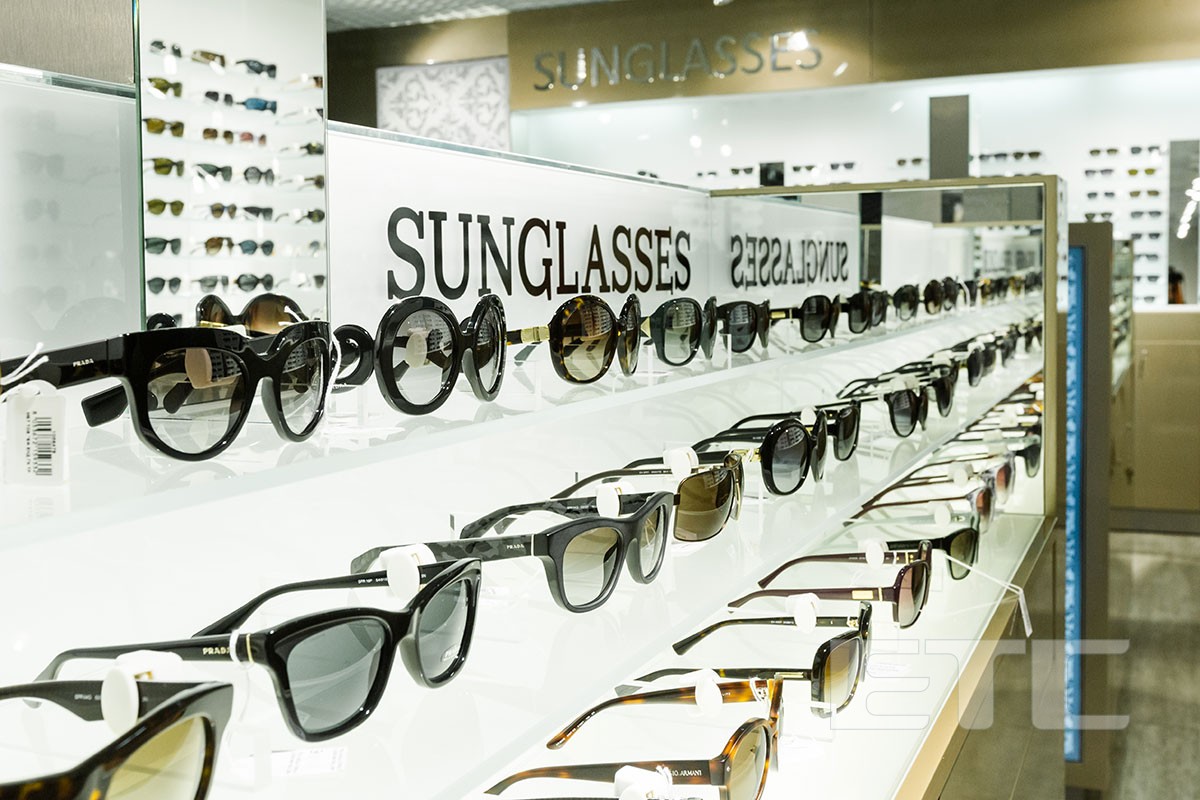 Ray-Ban
A lot of people associate sunglasses with the Ray-Ban brand, and for good reason. The history of sun eyewear began with Ray-Ban when iconic "aviator" sunglasses were created for pilots in the 1930s, eventually gaining popularity worldwide. Even Joe Biden is a fan of these sunglasses.
Among both women and men, Ray-Ban sunglasses are renowned for their high quality and exceptional optical characteristics. They provide 100% protection from the sun, allowing for comfort even in bright sunlight. In terms of style and fashion, Ray-Ban is also at the forefront. Each year, the brand introduces new collections, with each model embodying a unique creative concept.
Ray Ban, line: Aviator, men's sunglasses

Ray Ban Unisex sunglasses 0RB4471 663113 54

Ray Ban Unisex sunglasses 0RB2193 901/31 53

Dolce&Gabbana
When it comes to high fashion, the name Dolce&Gabbana immediately comes to mind. In its relatively short existence, the brand has managed to achieve global recognition and fame.
Dolce&Gabbana DG4268 502/13 52 Sunglasses 2017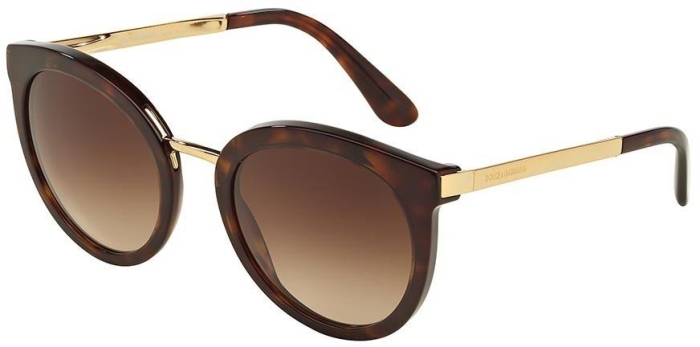 Dolce&Gabbana Women`s sunglasses 0DG227902/8G 60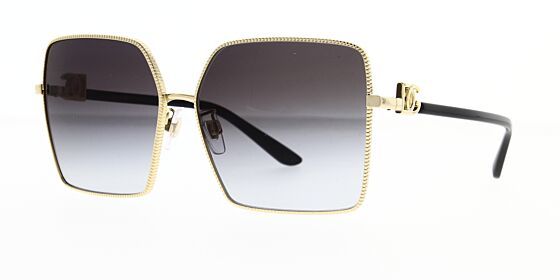 Dolce&Gabbana Women`s sunglasses 0DG4437 501/87 51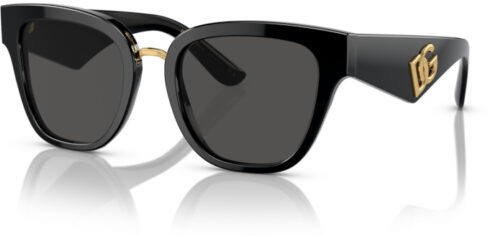 Gucci
Sunglasses from Gucci are a beloved accessory of many global celebrities. They not only emphasize status but also add unparalleled style to their wearers. Even a seemingly ordinary look gains a special charm when paired with Gucci sunglasses.
Gucci Women`s sunglasses GG1203S-003- 65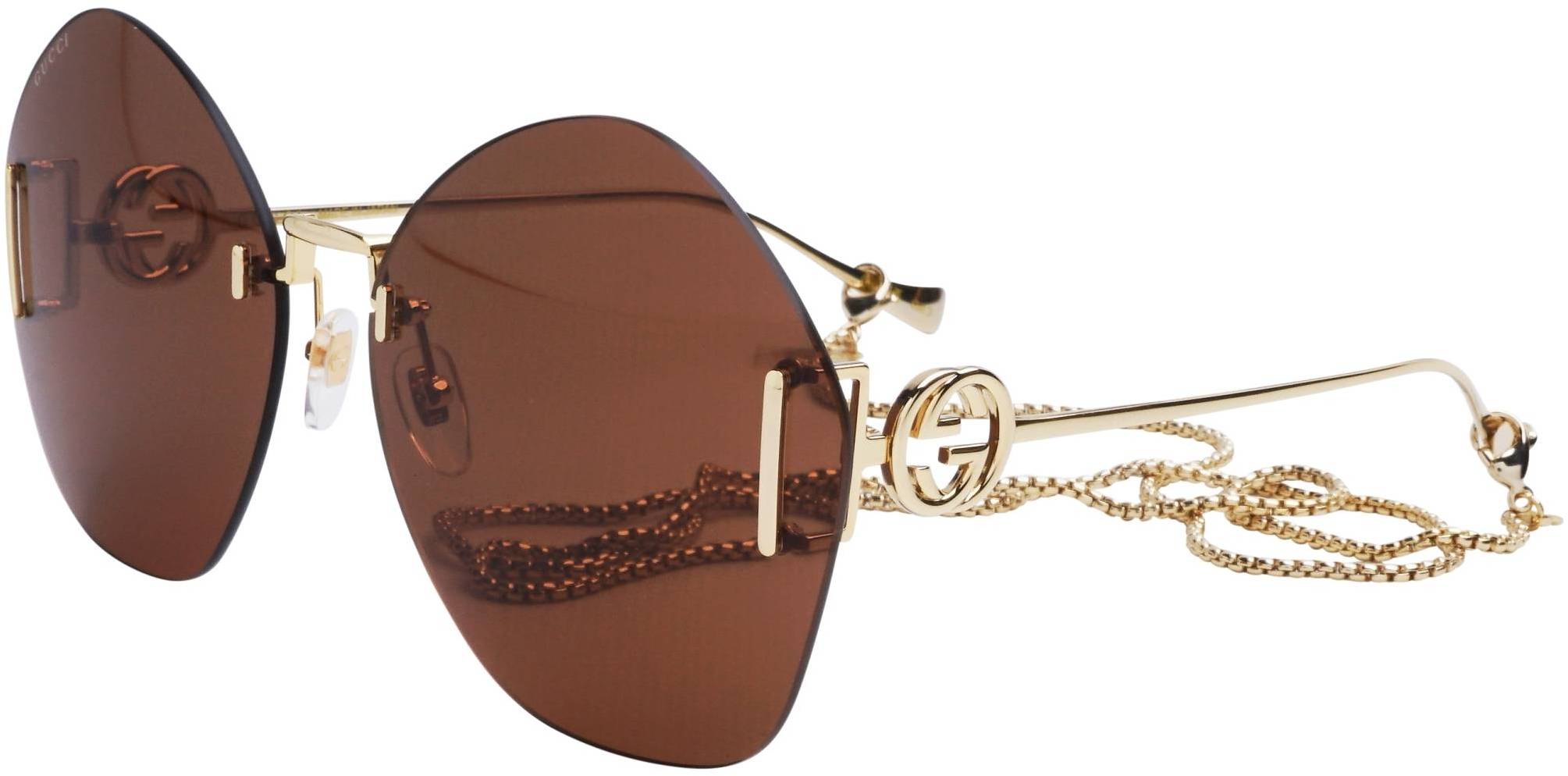 Gucci Women`s sunglasses GG1170S-001- 54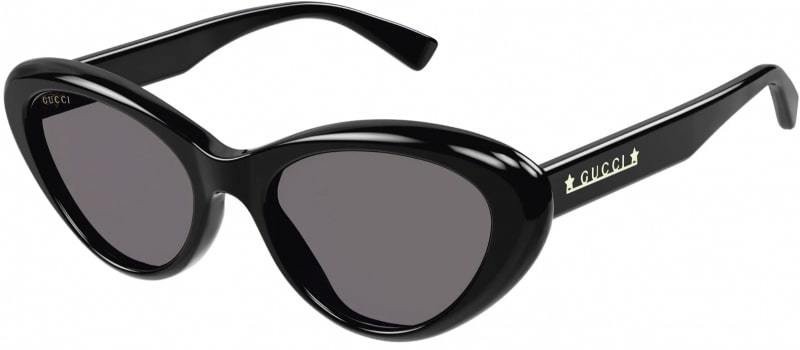 Giorgio Armani
Since the beginning of 1988, the Giorgio Armani brand has been presenting its collections of sunglasses. They are meticulously crafted in various shades from polished cellulose acetate. Delicate lines, understated finishing, and attention to detail make Giorgio Armani sunglasses stylish and luxurious accessories for enthusiasts of classic shapes and the minimalist style associated with this renowned brand.
Armani Men`s sunglasses 0EA2132 300187 59

Armani Men`s sunglasses 0EA4152 58011W 52

Armani Women`s sunglasses 0EA4176 509771 54

The most important thing is to find sunglasses that not only appeal to you but also make you feel comfortable, as they will become your indispensable companions on sunny days.