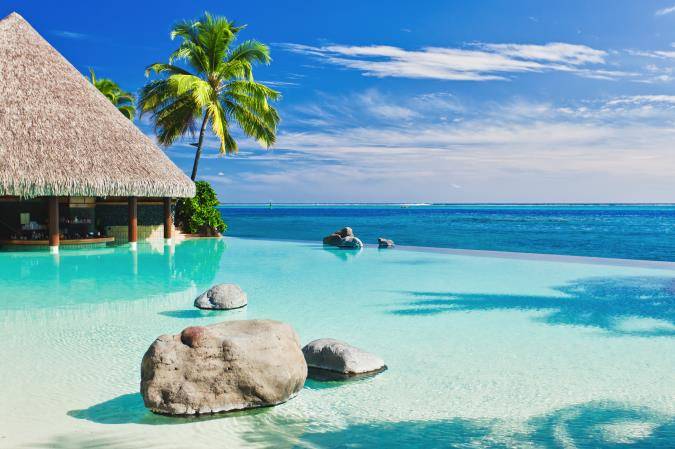 Thailand is one of the most popular tourist destinations in Southeast Asia. Clean beaches with azure sea and fabulous bays, breathtaking diving, unique tropical nature, ancient and majestic Buddhist temples and castles, vibrant nightlife in megacities, floating bazaars and authentic cuisine - it's all about Thailand ... No wonder this picturesque place is called paradise on the earth. You will find here a well-developed tourist infrastructure, affordable prices and a large number of resorts. Most of them are perfect for families with children. Thailand is called "the land of smiles" because Thais are very friendly and welcoming people. Some families traditionally spend the whole winter here while it's cold in their homeland. In this article, we have prepared up-to-date information about Thailand that will help you to plan your trip.
Entry rules
Citizens of the Russian Federation and Ukraine with tourist purposes are allowed to stay in Thailand without a visa for no more than 30 days. Tourists are allowed to enter Thailand with certificates of full vaccination. Vaccines that are recognized here: Pfizer, AstraZeneca, Moderna, Janssen, Sputnik V and 2 Chinese vaccines.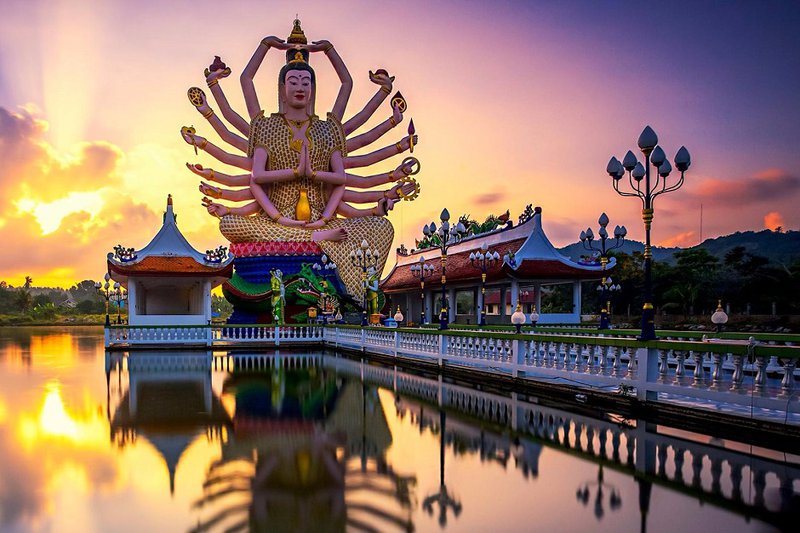 What is necessary for entering Thailand:
- You have to book apartments in a SHA + certified hotel for 1 or 7 nights. These hotels are called sandboxes and serve to isolate tourists upon arrival. They are located in Bangkok and other provinces, as well as in the popular resorts of Phuket, Koh Samui, Pattaya. On Booking, next to their name is the SHA Plus postscript.
Tourists from Ukraine and the Russian Federation must book a room in these hotels for 7 nights. Citizens of countries from the green list, which currently include 63 countries, are allowed to spend 1 night of isolation in a SHA + hotel. If you are not a citizen of this country, but have been on its territory for the last 21 days and immediately flew to Thailand from there, then you will also be allowed to stay at the SHA + hotel for just one night.
After booking a room in the SHA + hotel, you will be registered with the SHA Plus Booking Authenticator (SHABA) and a personalized QR-code will be created for your further registration.
- Insurance
covering COVID-19 treatment for at least $ 50,000.
- 
Thailand Pass
- for entering Thailand you need to apply on the website
https://tp.consular.go.th/
at least 7 days before arrival.
For Thailand Pass you will need:
Photo or scan of your passport;

Photo or scan of the vaccination certificate;

Paid booking of a room in a SHA + hotel (for 1 or 7 nights) with an indication of its address and booking number;

Photo or scan of travel insurance.
- The negative result of a PCR test that was done no later than 72 hours before departure.
After arrival in Thailand you have to:
1. Take a PCR test at Thailand airport at your own expense.
2. Go to the SHA + hotel where you have booked a room and wait for the test result at the reception.
3. Spend 1 or 7 nights in the SHA + hotel. On its territory, you can freely move.
4. After this period, take the PCR test again at your own expense.
5. If the result is negative, you will be released from the hotel and allowed to travel anywhere in the kingdom.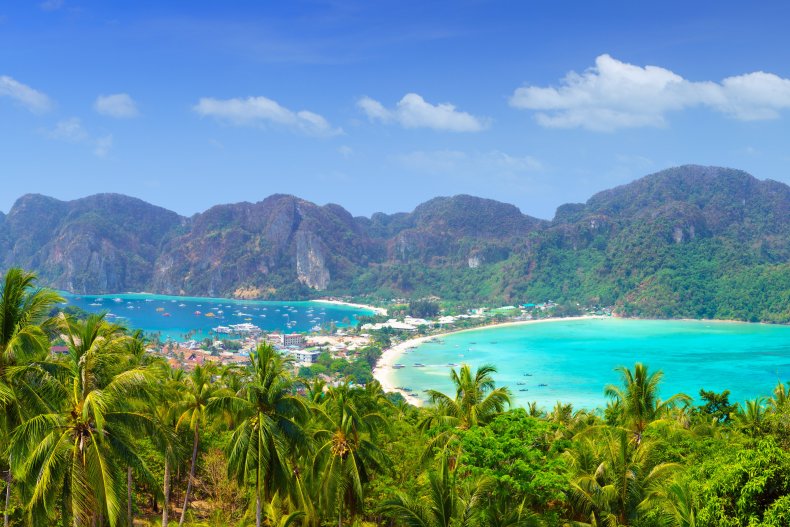 How to get to Thailand
You can fly from Ukraine to Thailand with transfers. Departure is carried out from Kyiv, Kharkiv, Odessa and Lviv. Among the most popular airlines are Qatar Airways, Turkish Airlines, Ukraine International Airlines and Emirates. The most popular destinations among Ukrainians are Bangkok-Suvarnabhumi, Phuket and Krabi. On average, the flight takes 20 hours. In November, prices start at $ 450 per adult round trip. But it is worth noting that for such a price, you will have to spend 2 days on flying and make several transfers. Сonnecting flights are most often carried out in Doha, Istanbul, Dubai, Zurich and Frankfurt.
Direct flights from the Russian Federation are able from Moscow, St. Petersburg (flights from this city are very expensive), Novosibirsk, Irkutsk and Vladivostok to Bangkok and Phuket. Flights to Phuket are more expensive. The cost of a direct flight from Moscow starts from 30 thousand rubles in both directions. The most favourable prices are from Irkutsk - from 21 thousand rubles. Flights are operated by Aeroflot, Thai Airways, S7. Note, that it is cheaper to fly with transfers. The main transfer points are Dubai or Abu Dhabi,
Doha, Istanbul, Hong Kong, Astana Almaty. Some cheap flights can be even with 3-4 transfers.
Upon arrival in Thailand, tourists travel within the country by domestic flights or buses. Ground transportation is well developed here and ticket prices are affordable.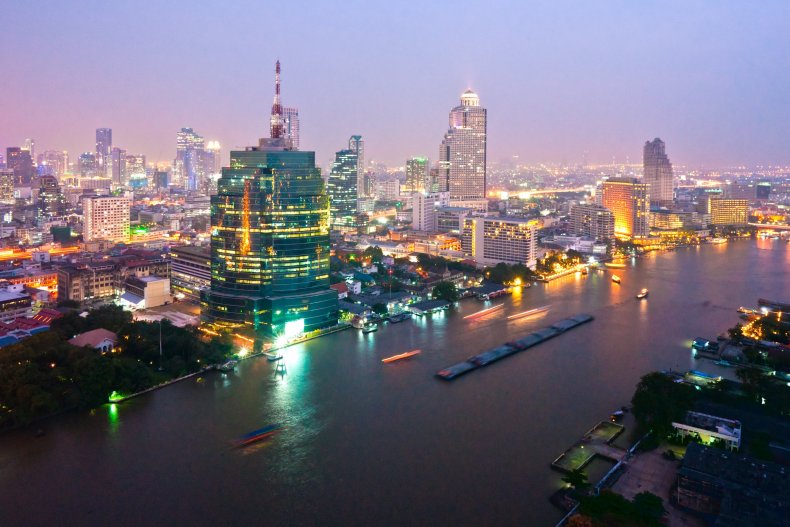 How to find cheap flights to Thailand
the highest prices are during the high season (November-February), their peak falls just on New Year's holidays;

buy a ticket in both directions at once;

fly with transfers;

buy an air ticket in advance: for October-November - in August, for December-January - at the beginning of September;

keep track of last-minute tours - sometimes the whole tour with flight, transfer and accommodation costs less than a direct round-trip flight;

look for promotions and sales;

choose charters - if you are ready to "sit on suitcases". If a tourist arrives on a charter flight, then he can leave the country only by a charter flight of the same airline, or by a regular flight of any airline. If a tourist arrives on a regular flight, then he can fly from Thailand only on a regular flight of any airline.

track ticket prices in messengers and social networks (Facebook, Telegram, Viber) using bots.
The best time to visit Thailand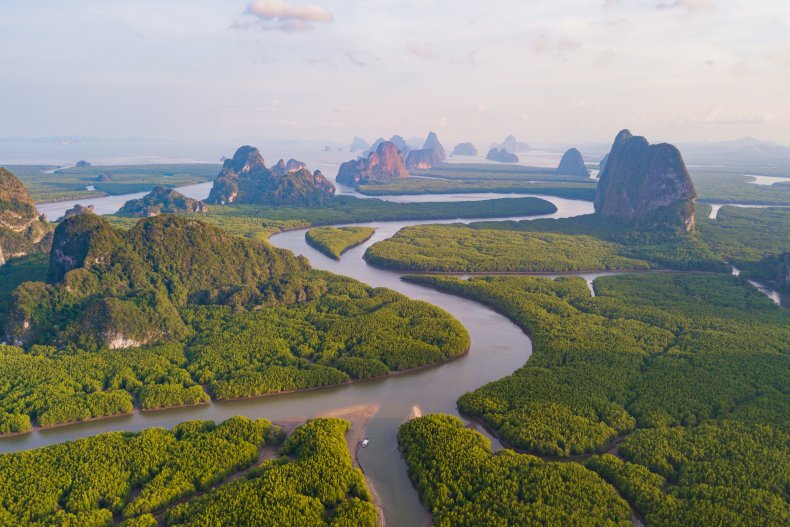 Thailand is located in the tropical zone, so its climate is hot with high air humidity. There are no weather changes depending on the season we are accustomed to, but there are three distinct periods:
March-May -

 is the heat season, when the air temperature can rise above + 40 °С;

June-October -

 is the rainy season, when rain can last for several hours. It mostly rains at night or in the evening. Air temperature from +26 °С to + 32 °С;

November-February -

 is a dry season, when the air temperature is from +18°С to + 32 °С.
The high season lasts from November to the end of February. At this time European resorts can not please the tourists with warmth and sun, while the tropical climate of Thailand is ideal for a beach holiday. The most expensive prices for flights and accommodation are during the high season. After the New Year holidays, the influx of tourists begins to decline and prices fall accordingly.
The low season is from March to October. At this time, tourists are focused on other resorts on our planet. But flights and accommodation in Thailand are the cheapest. During the summer months, the air humidity is high due to frequent precipitation, but heavy and prolonged rains mainly pass by popular tourist places. Summer vacation in Thailand has several advantages: low prices for air tickets, accommodation and exotic fruits; uncrowded beaches; blooming nature; easier acclimatization.
In general, Thailand is suitable for travelling almost all the year. It all depends on weather conditions in which the tourist feels comfortable. It is also important to choose the season for your trip according to the place where you are going, as well as to the purpose of arrival (beach vacation or active rest, exploring sightseeing and visiting excursions, etc.).
Best time for visiting famous places in Thailand:
the capital city of Bangkok - November-May

resorts in the west of the Gulf of Thailand and the island of Koh Samui - January-September

Chiang Mai city and northern Thailand - November-February

Phuket Island, Krabi Province and Andaman Coast - November-April
What should take to Thailand for 10 days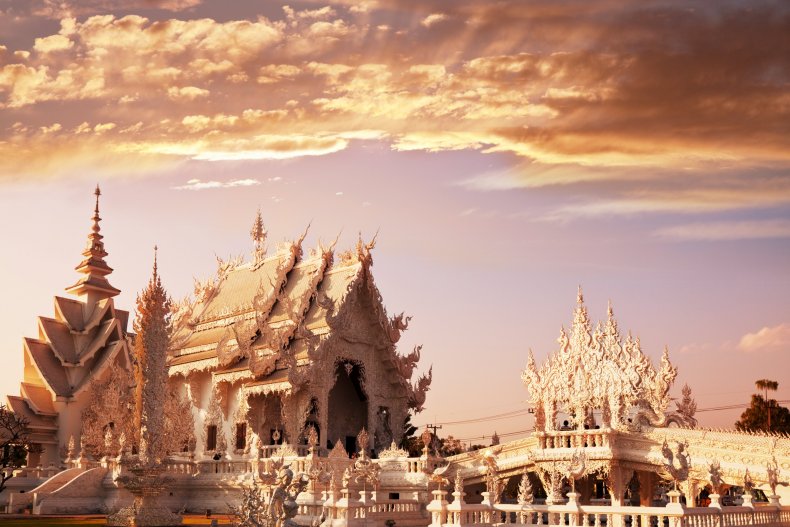 You shouldn't take huge suitcases with things for all occasions on your trip to Thailand. This is impractical and will inconvenience you. Travelling in Thai is primarily light. A small backpack with the essentials is an ideal choice. You can buy additional clothes in Thailand. It is inexpensive in local markets.
- Convenient backpack and belt bag for documents and money
- Documents and money:
some cash, best in US dollars - it is most profitable to exchange them for local currency - baht;

bank cards, preferably from different banks

medical insurance covering COVID-19 treatment in the amount of at least $ 50,000;

a copy of your passport - leave the original in the hotel safe, and carry only its copy in your belt bag;

printed ticket back from Thailand;

the address of the hotel or guesthouse where you intend to stay.
- Clothes and footwear:
several pairs of cotton T-shirts, shorts, T-shirts;

baseball cap;

light oversized pants and a light oversized sweater with long sleeves for visiting temples;

swimming trunks/swimsuit;

light jacket - air conditioners work in buses;

polyethene raincoat;

summer sports shoes and flip flops;
- Sunscreen
- Personal hygiene items.
- Sunglasses
- Camera
- Waterproof cover for technology
- Chargers for technology
- First aid kit - put there a plaster, antiseptic, antihistamine, sorbent, intestinal antiseptic, vasoconstrictor nasal drops, anti-inflammatory and antipyretic drugs in case of a cold.
- If you are travelling with kids, do not forget to take with you a pack of diapers, baby food and a baby first aid kit.
Where spend a vacation in Thailand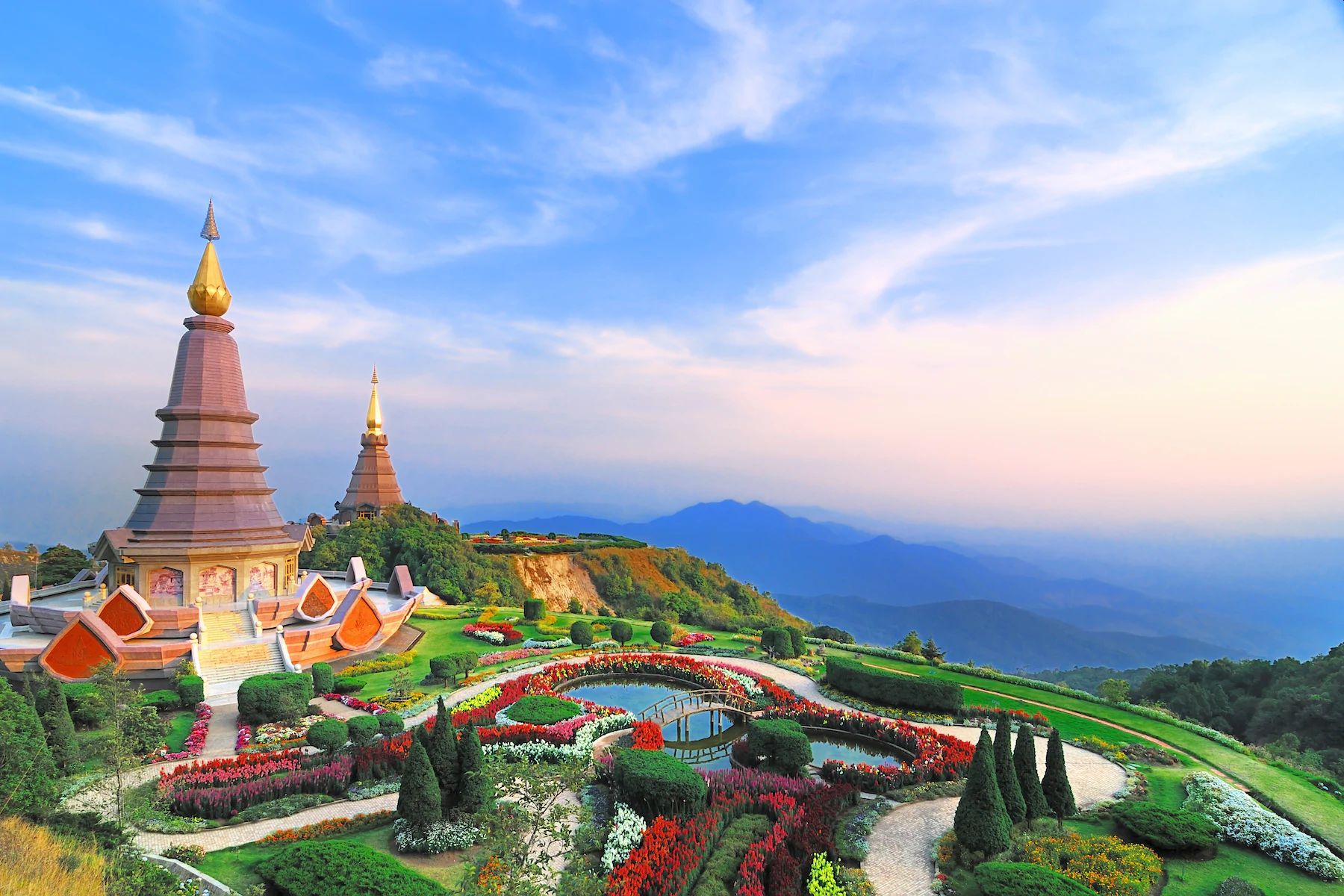 If

 your aims are

entertainment, shopping, developed infrastructure and sex tourism

, visit Bangkok, Pattaya or Phangan. Phangan is located far from the centre but it has clean picturesque beaches. Cheerful youth full moon parties take place there.

For a

cultural excursion program,

go to Bangkok, Chiang Mai (cultural capital), Chiang Rai. In these places, you can visit many Buddhist temples that impress with their beauty and grandeur. Thailand has 5 UNESCO World Heritage Sites. Among them are Ayutthaya (the ancient capital), Sukhothai and the Dongfayen-Khao Yai forest complex.

For couples with children

, the best places for vacation are the islands of the Andaman Sea and the Gulf of Thailand, such as Phuket and Krabi.

For a

relaxing holiday on a clean beach not far from civilization

, choose Krabi, Ko Chang, Koh Samui, Phangan, Lanta, Khao Lak, Samet and Yao.

For a

quiet holiday far from civilization

, choose the places surrounded by untouched tropical nature - islands of Kood, Mak, Vai, Chicken Island, Surin, Similan.

Fans of

diving and snorkelling

should stay on the islands of Tao, Phi Phi, Surin and Similian archipelagoes.
What is forbidden to import into Thailand
more than 1 litre of strong alcohol per one adult tourist;

more than 200 cigarettes or more than 250 grams of tobacco per adult tourist - it is important to distribute the blocks among different suitcases;

all types of electronic cigarettes, IQOS, hookahs and their components (vaporizers/vapes, cartridges and liquids for them) - for this you face a fine of up to 20,000 baht and/or imprisonment for up to 10 years;

materials that offend the state foundations or moral norms of the country -  pornographic printed publications and videos, etc.;

drugs and narcotic drugs - for this face punishment up to the death penalty;

weapons, ammunition, explosives;

pepper spray;

dogs of the fighting breeds;

gold bullion or plates;

power banks with a capacity of over 32,000 mAh. - devices of smaller capacity must be carried only in carry-on baggage;

pirated copies of the software;

meat and dairy products - any products must have special documents and certificates.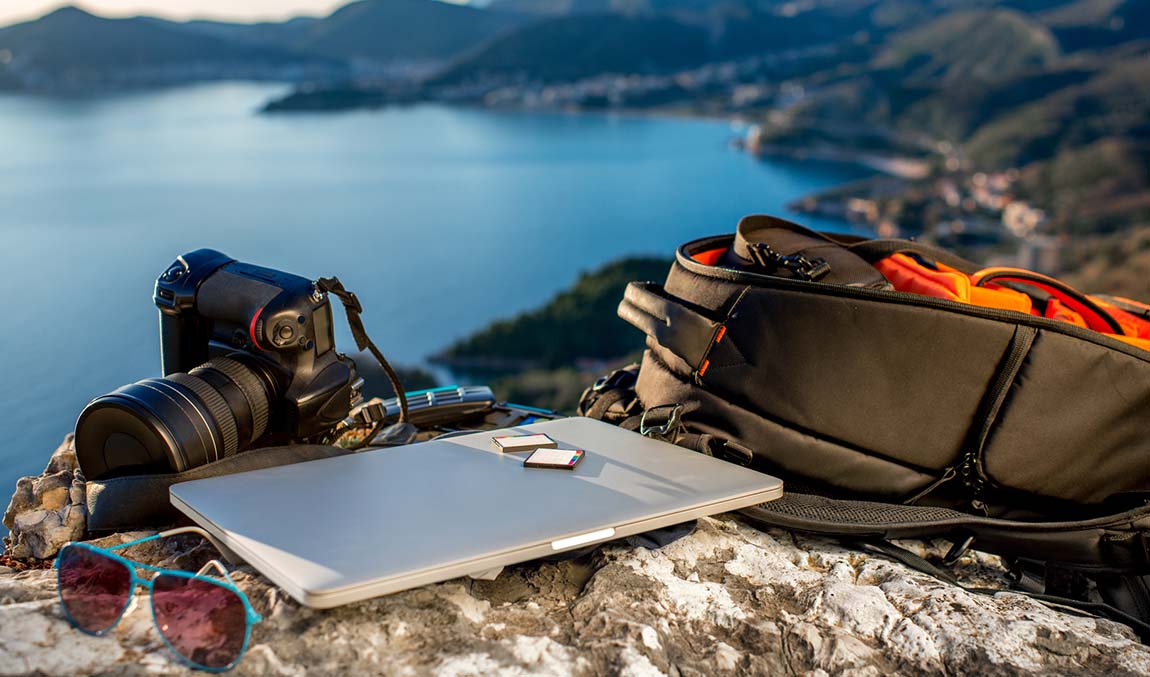 At first glance, it may seem that the procedure for entering Thailand is now very painstaking. But not everything is as confusing as it might initially seem. All measures have been taken for the safety of the local population and tourists. It inspires confidence and calmness. Travelling to Thailand is undoubtedly worth the effort made and money that you have spent on it. Whichever resort you visit, you are guaranteed an unforgettable vacation and a lot of ​​positive impressions. You can admire beautiful photos for a long time, but it is better to see Thailand with your own eyes at least once.