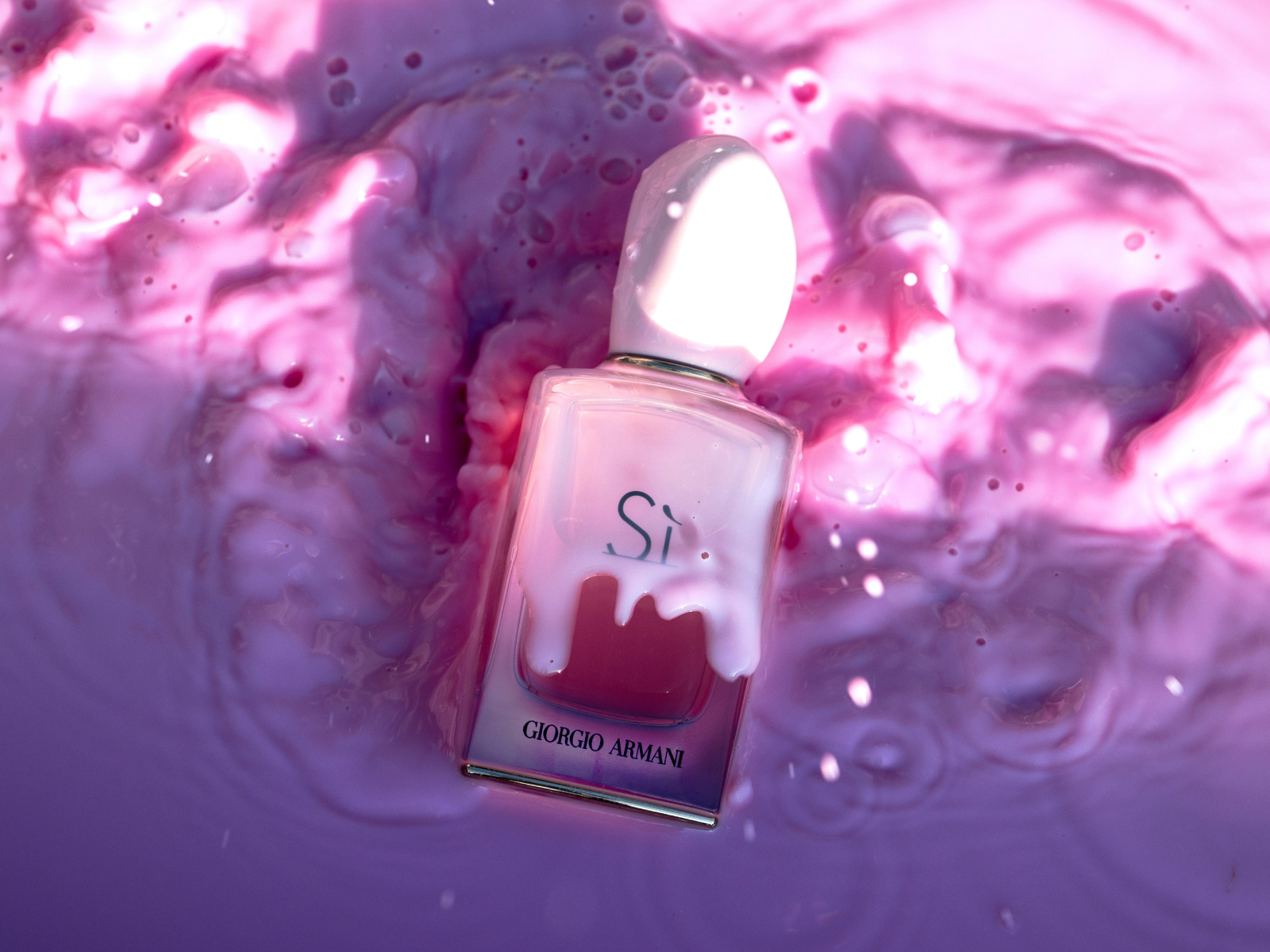 Perfume is considered no less important female attribute than clothes, shoes and accessories. Therefore, many criteria are taken into account when choosing perfumes and this process often takes a lot of time. Especially in summertime women want to bring new bright colors into their lives and surround themselves with an atmosphere of lightness and playfulness. Considering this fact, many perfumers release their long-awaited novelties by the summer season.
Perfumes for the hot season should be selected correctly. Even original perfumes can disappoint under the influence of sunlight and heat. Having chosen the wrong type of fragrance, you may get the impression that you have abused them. To avoid this, give preference to light, unobtrusive and refreshing aromas: herbaceous, floral, aquatic, breeze, citrus, fruity-berry. Classic chypre perfumes containing oak notes are also suitable for the summer season. But they should not be too intense.
Summer perfumery for women should be chosen according to the notes:
Citrus notes: bergamot, lemon, mandarin, petitgrain, lime - will breathe invigorating coolness into the fragrance.

Floral notes: gardenia, neroli, jasmine and rose will take you into the atmosphere of a tropical flower island.

Fruity-berry notes: fig, pear, cherry, peach, and raspberry will add playful sweetness to the composition and create a cheerful and carefree mood.

Aquatic and green notes: vetiver combined with citrus, green and black tea, mint - will become a good choice for those who prefer fresh fragrances without a floral note.
​
Summer perfume should be chosen according to the climatic conditions
Oriental and intense floral fragrances may have a luxurious trail - oriental base notes will open unobtrusively easily in a humid subtropical climate. In the same conditions, aquatic compositions can be disappointing because of their instant evaporation.

Fragrances with citrus notes are the most popular in the summer due to their ability to evoke a sunny and playful mood. They will never disappoint you and become relevant in any climatic conditions.

Fresh woody fragrances with green accords are suitable for dry hot climates and will refresh with a cool breeze during the heat.
Famous perfume Houses have reinterpreted favourite bestsellers of women all over the world and this season pleased them with bright novelties. What women's fragrances for summer 2022 are in trend now?
Paco Rabanne Olympéa Solar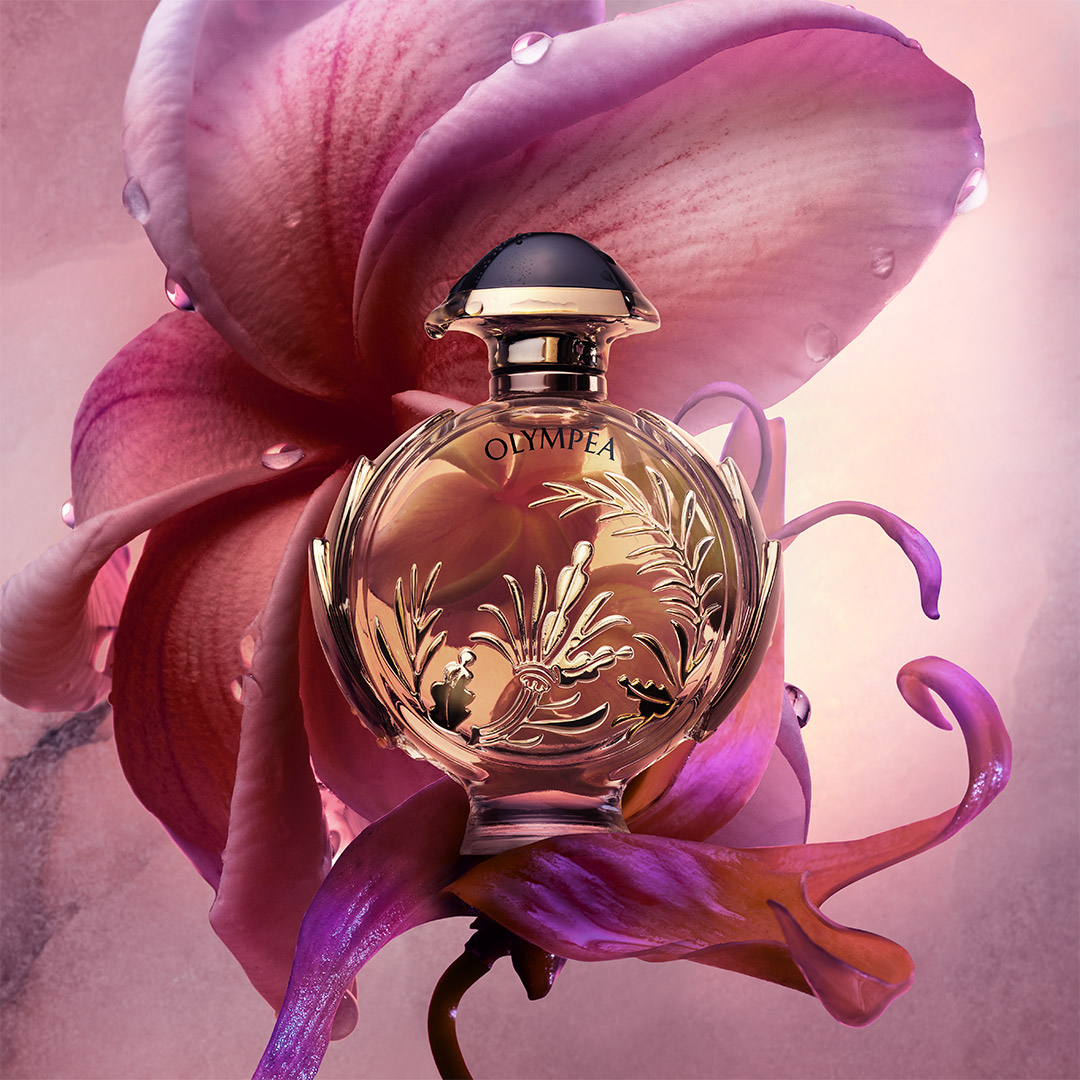 Eau de Parfum 
Type of fragrance: floral
Top notes: mandarin zest, orange
Heart notes: white flowers, ylang-ylang
Base notes: aromatic herbs, linden
"A sensual and radiant floral bouquet bathed in sunlight" is how the creators describe this fragrance. The perfume opens with the invigorating energy of citrus fruits, which are further "warmed up" by notes of ylang-ylang and the intensive aroma of white flowers. Thanks to the forethought and tenderness of all elements, this fragrance is suitable for businesswomen and everyday life. The bottle's design has been inspired by Paco Rabanne fashion  - the motif of a golden shining leaf, engraved directly on the glass.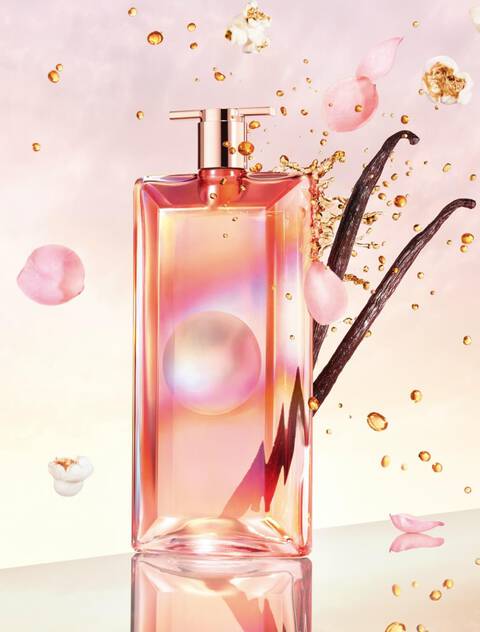 Eau de Parfum 
Type of fragrance: floral, amber-vanilla
Top notes: rose, rose absolute
Heart notes: sweet popcorn, caramel
Base notes: vanilla
This year Lancome has released a new perfume for women - Idôle flanker called Idôle Nectar. The perfumers of the eminent brand managed to capture the energy of a real modern woman - she is energetic and purposeful, she does not afraid to dream and makes her desires come true. This is how the French brand imagines the representatives of the new Idôle female generation.
The perfume bottle is made of sparkling fiery peach-colored glass with a holographic effect. Its design embodies the optimism and determination of modern women.
Giorgio Armani Sì Passione Éclat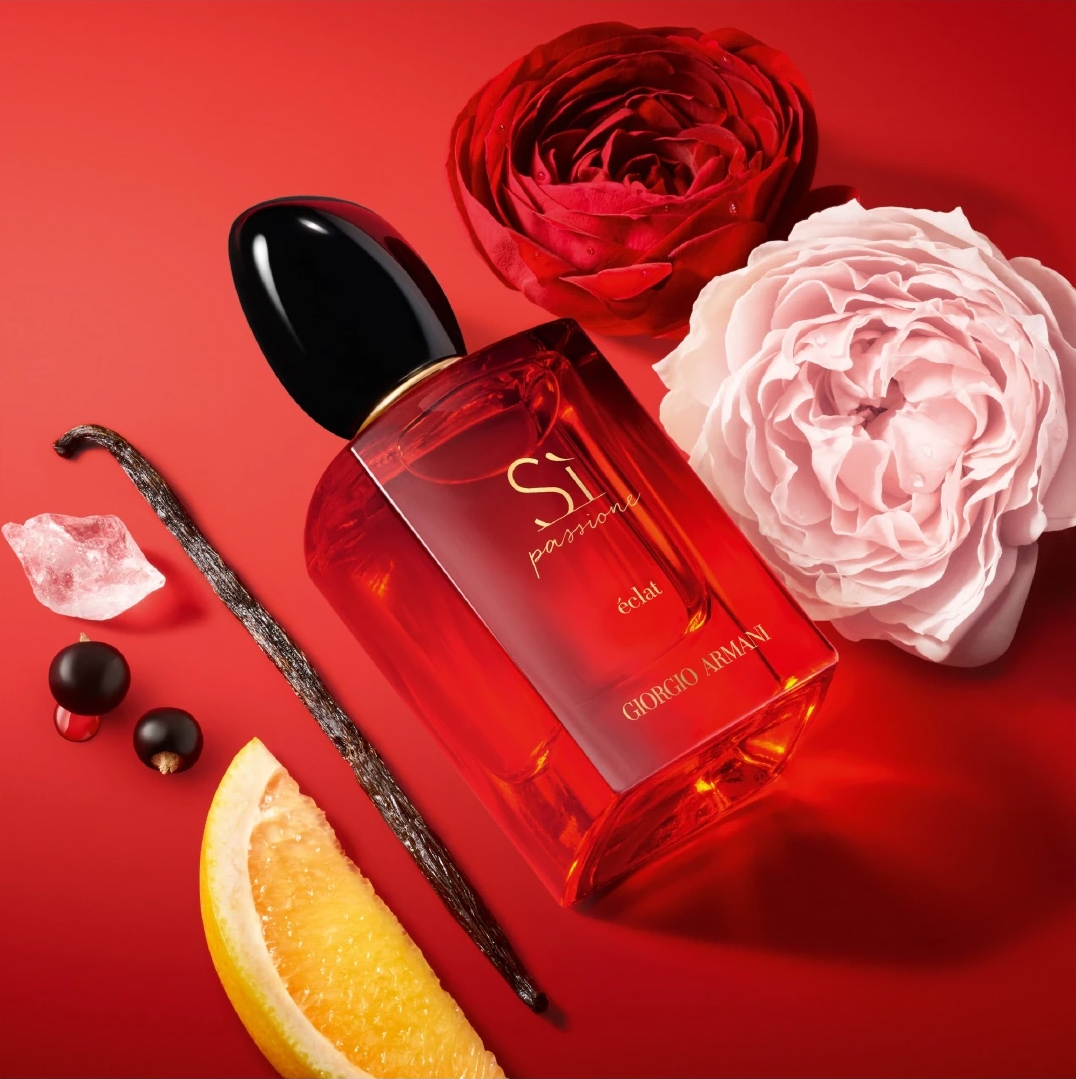 Eau de Parfum 
Type of fragrance: floral
Top notes: Calabrian bergamot, black currant
Heart notes: May rose, Damask rose
Base notes: Madagascar bourbon vanilla, white musk
Sì Passione Éclat de Parfum by Giorgio Armani is a new interpretation of the legendary Sì fragrance. This elegant perfume is created for bold and modern women. It combines sensuality and passion, filling life with meaning. Its main mission is to inspire a woman to reveal her strengths, to make her confidently and gracefully conquer the world.
Sì Passione Éclat de Parfum opens with sparkling citrus and berry accords, demonstrating the radiance and green freshness that is characteristic of Sì fragrances. At the heart of the perfume is a sensual and addictive bouquet of roses: a delicate, powdery May rose and an enveloping, sweet Damask rose. Thanks to vanilla and white musk the base of the fragrance is light, delicate and mesmerising. The design of the bottle - fiery ruby ​​colour with a lacquer finish - reflects the bright character of the perfume.
L'Eau Kenzo Florale Kenzo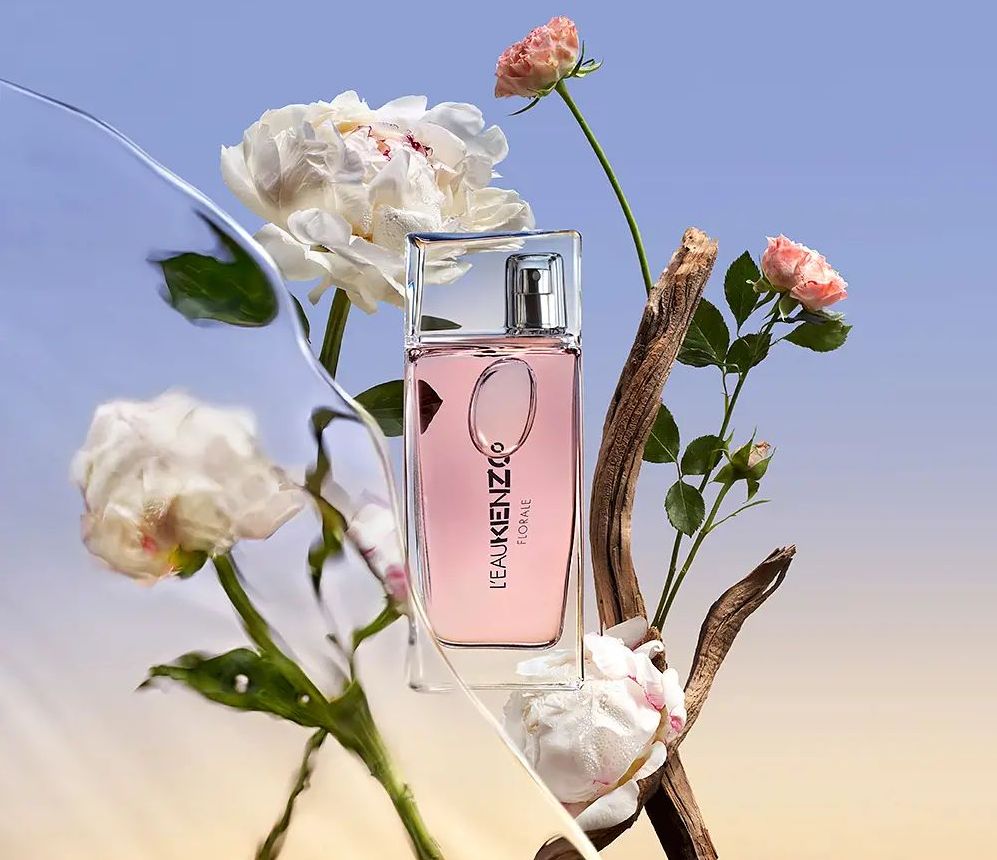 Eau de Toilette
Type of fragrance: floral, woody
Top notes: peony 
Heart notes: rose
Base notes: cedar
This season L'Eau Kenzo presents a new women's perfume - Kenzo Florale. The fragrance glorifies the beauty and bounty of nature and combines floral, herbal and aquatic accords. Its light composition reveals the sensual scent of a freshly picked bouquet of roses and peonies on a musky-woody base. The bottle of L'Eau Kenzo Florale is dedicated to the incredible source of life - the water element.
Giorgio Armani My Way Floral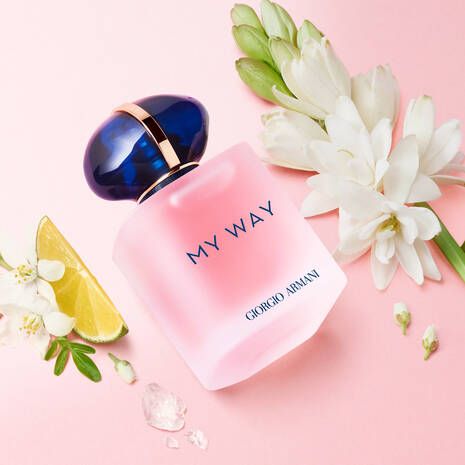 Eau de Parfum 
Type of fragrance: floral
Top notes: Egyptian orange blossom, Italian green mandarin, bitter orange
Heart notes: Indian tuberose, Tunisian neroli
Base notes: vanilla, white musk
My Way Floral by Giorgio Armani became the third representative of the legendary My Way collection. Its top notes open with fresh and bright accords of orange blossom and sparkling citrus fruits. The refined sweet heart is dominated by tuberose accented with neroli oil. The perfume envelops with an exciting trail of bourbon vanilla and white musk. The bottle of My Way Floral is made of frosted glass, through which shines a delicate pink shade of the perfume. The elegant dark blue cap symbolizes the Earth, while the golden ring around it represents a unique life path filled with many intriguing encounters.
Calvin Klein One Summer Daze Edition 2022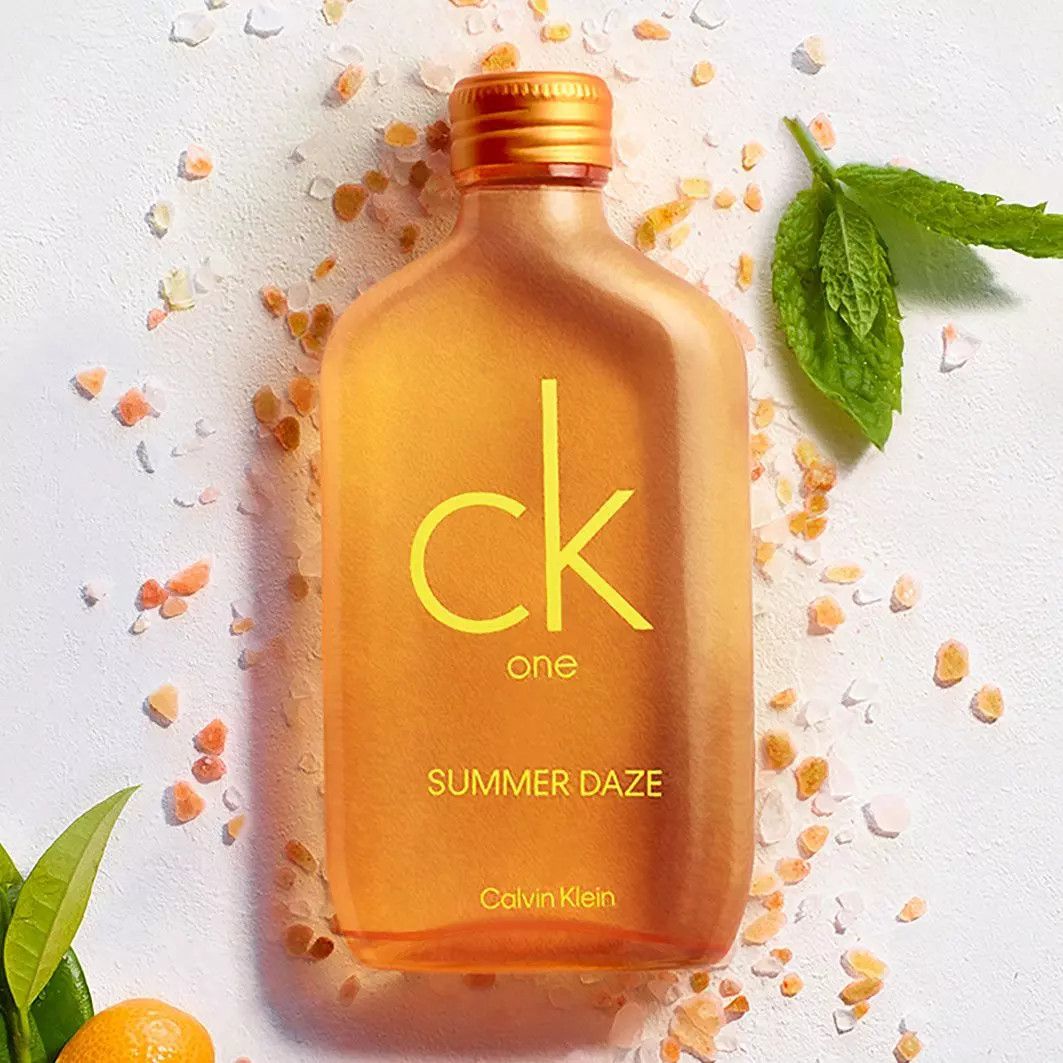 Unisex Eau de Toilette
Type of fragrance: fruity-citrus
Top notes: kumquat
Heart notes: mint, tea
Base notes: white musk, vetiver
The new stylish fragrance from Calvin Klein reflects all the delights of the summer season: travel, beautiful landscapes, sunsets, stargazing. CK One Summer Daze opens with a zesty kumquat. Refreshing mint tea is in the heart of the fragrance. The trail is warm and light, reflecting the playful and carefree youthful essence of the summertime. It is worth noting that CK One Summer Daze is a unisex fragrance that is ideal for hot days because its notes are not intrusive and intense. The CK One Summer Daze flacon with its bright orange glass and bold yellow accents epitomizes the summer heat. 
In any case, follow the main rule: focus on your own feelings and choose the fragrance promising unforgettable emotions this summer.
You can order the original perfumes, including novelties of 2022, on the MyDutyFree site or in the mobile application. Planning your trip abroad, do not forget to use our pre-order service. You can pick up and pay for the purchase at the Duty Free store after passing through passport control. Perfumery novelties of 2022 are already available in the bordershops on the borders of Ukraine with European countries!