Embarking on an adventure to discover unfamiliar locations is an exhilarating pursuit, and there are specific destinations worldwide that distinguish themselves as the best cities for tourism. These cities offer a perfect blend of captivating attractions, rich history, diverse cultures, architectural wonders, culinary delights and breathtaking landscapes. In this article, we will delve into the top 10 cities for travel that promise extraordinary tourism experiences. 
1. Paris, France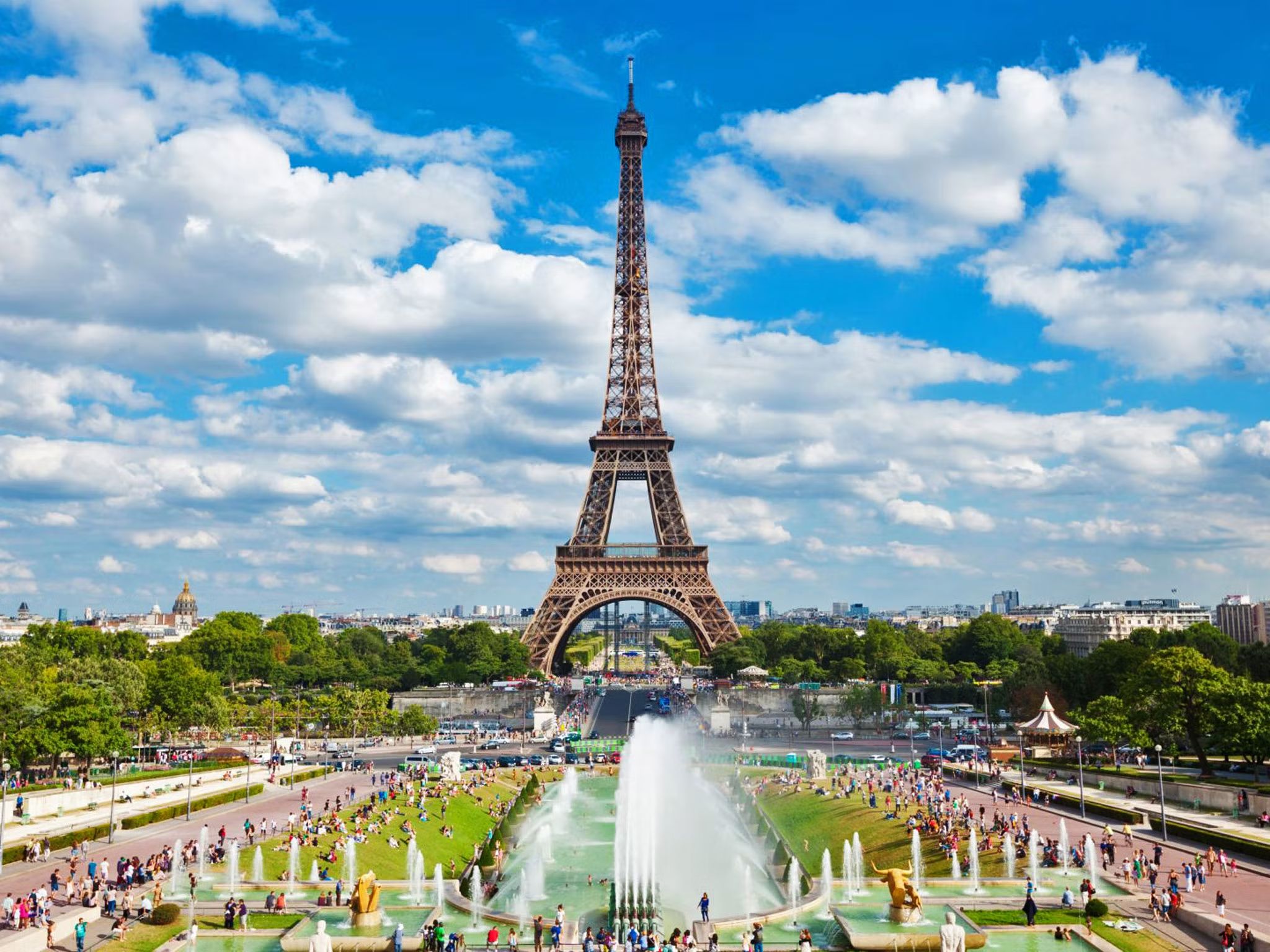 The enchanting capital of France leads the rating of cities for tourists. Renowned as the "City of Love," Paris mesmerizes travelers with its timeless landmarks and attractions. One of the key reasons why Paris is revered as a top city for travel is its architectural marvels. The iconic Eiffel Tower, a symbol of the city, provides awe-inspiring panoramas of Paris and sets the stage for countless romantic moments. Adding to the city's architectural allure, the majestic Notre Dame Cathedral offers a glimpse into its captivating history. Art aficionados are treated to a feast for the senses with the Louvre Museum, housing the enigmatic Mona Lisa and a vast collection of masterpieces spanning various epochs. The Musée d'Orsay showcases the brilliance of Impressionist and Post-Impressionist art, while the Centre Pompidou exhibits cutting-edge contemporary works. Immersing oneself in these cultural institutions allows visitors to witness the artistic evolution and creative spirit that has thrived in Paris throughout the ages.
2. Tokyo, Japan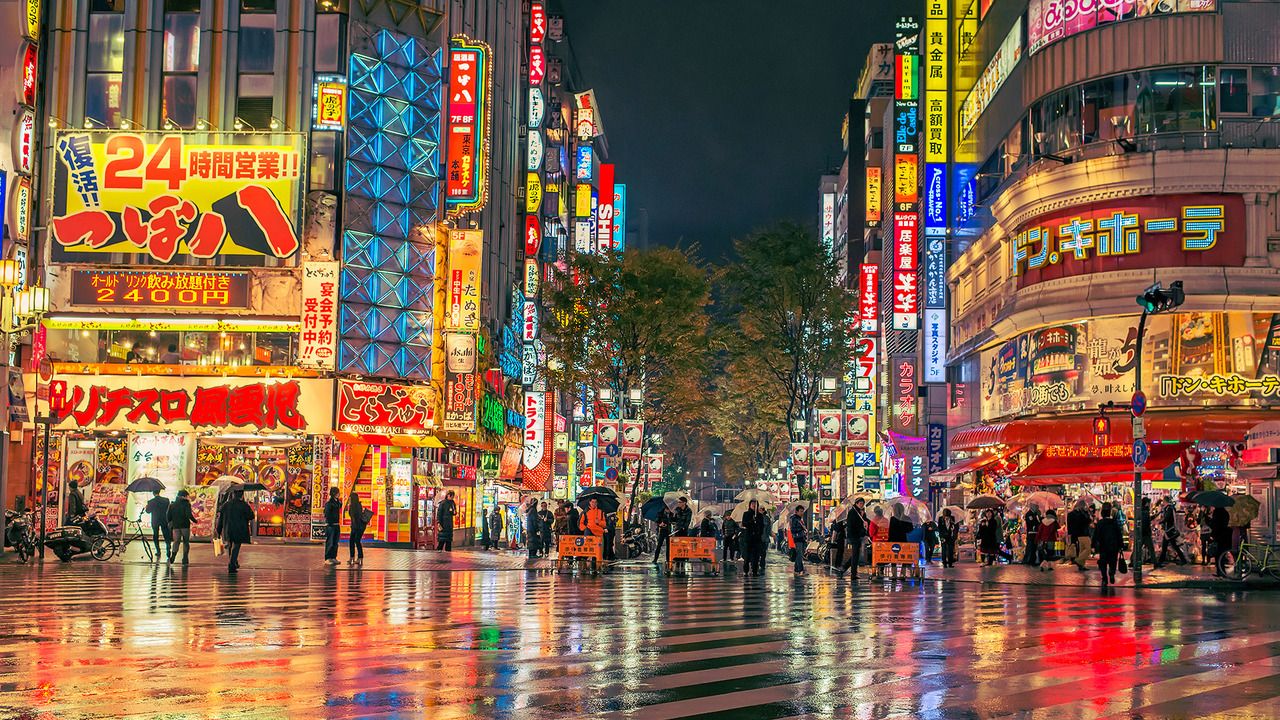 Tokyo, the capital of Japan, is a city where tradition meets innovations, making it a top city for tourism. With its rich cultural heritage, cutting-edge technology, delectable cuisine, and heartfelt hospitality, Tokyo presents an unparalleled and unforgettable experience.
Tokyo's neighborhoods combine an enchanting fusion of old and new. From the lively streets of Shibuya, famous for its iconic scramble crossing, to the tranquil allure of Asakusa and its historic temples, Tokyo offers a diverse array of experiences. Each neighborhood possesses its own unique character, featuring trendy shopping districts, serene gardens, and traditional markets, ensuring there is something to captivate every visitor.
Tokyo's cultural heritage is deeply rooted in its historic sites and traditional practices. The Imperial Palace and beautiful gardens around it, located in the heart of the city, offers a glimpse into Japan's imperial history. The Meiji Shrine, dedicated to Emperor Meiji and Empress Shoken, provides a serene escape from the bustling cityscape. Traditional arts such as tea ceremonies, kabuki theatre performances, and sumo wrestling tournaments provide insights into Japan's rich cultural traditions.
3. Rome, Italy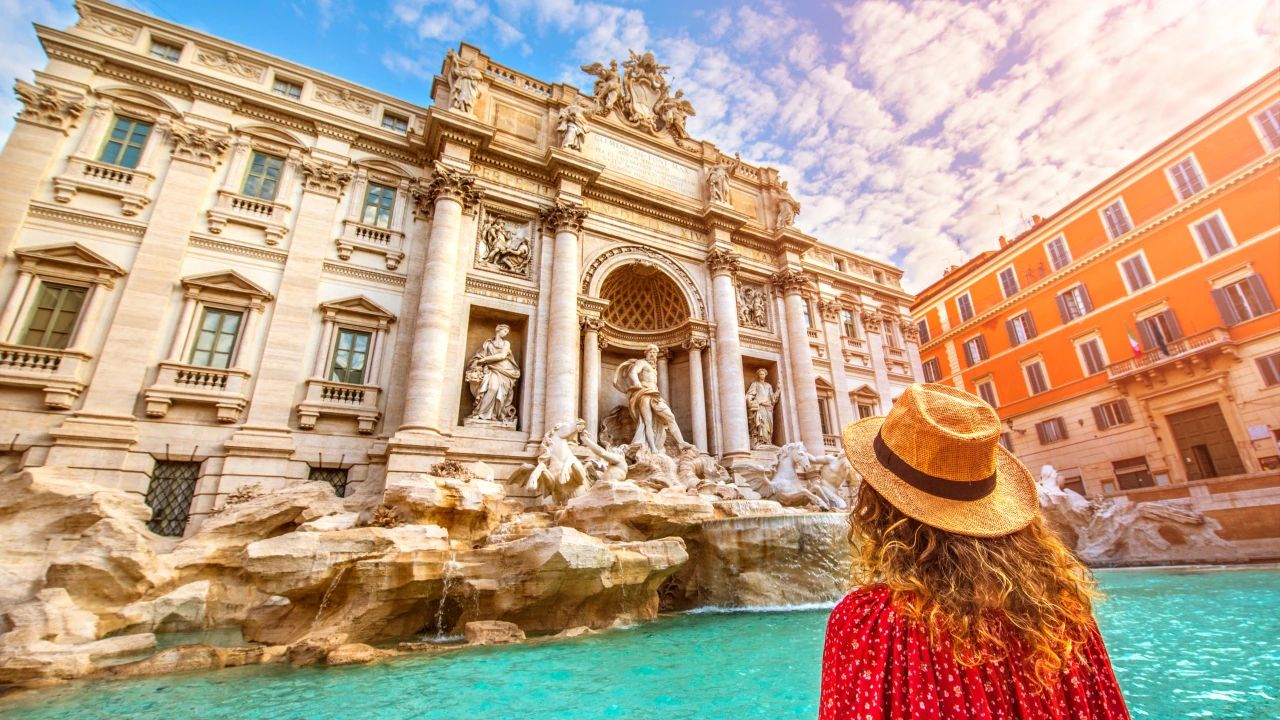 Rome, the Eternal City, effortlessly blends ancient history with modern vibrancy. With its iconic landmarks, rich cultural heritage, mouthwatering cuisine, and warm Italian charm, Rome stands out as one of the best cities for tourism. 
At the heart of Rome lies the Vatican City, home to revered sites such as St. Peter's Basilica and the Vatican Museums. The Colosseum, an iconic symbol of Rome's past, serves as a majestic reminder of the grandeur of the ancient Roman Empire. Exploring the Roman Forum, Palatine Hill, and Pantheon offers a captivating journey through time. The Trevi Fountain, with its mesmerizing Baroque architecture, entices visitors to partake in the tradition of tossing a coin and making a wish. The Spanish Steps, adorned with vibrant flowers, provide a charming spot to unwind and immerse oneself in the city's vibrant ambiance. Piazza Navona, with its stunning fountains and lively street performances, is another enchanting destination to discover.
Italian cuisine is renowned worldwide, and Rome is a food lover's paradise. From authentic pasta dishes like carbonara and cacio e pepe to crispy Roman-style pizza, the city's culinary offerings are sure to tantalize taste buds. 


4. Cape Town, South Africa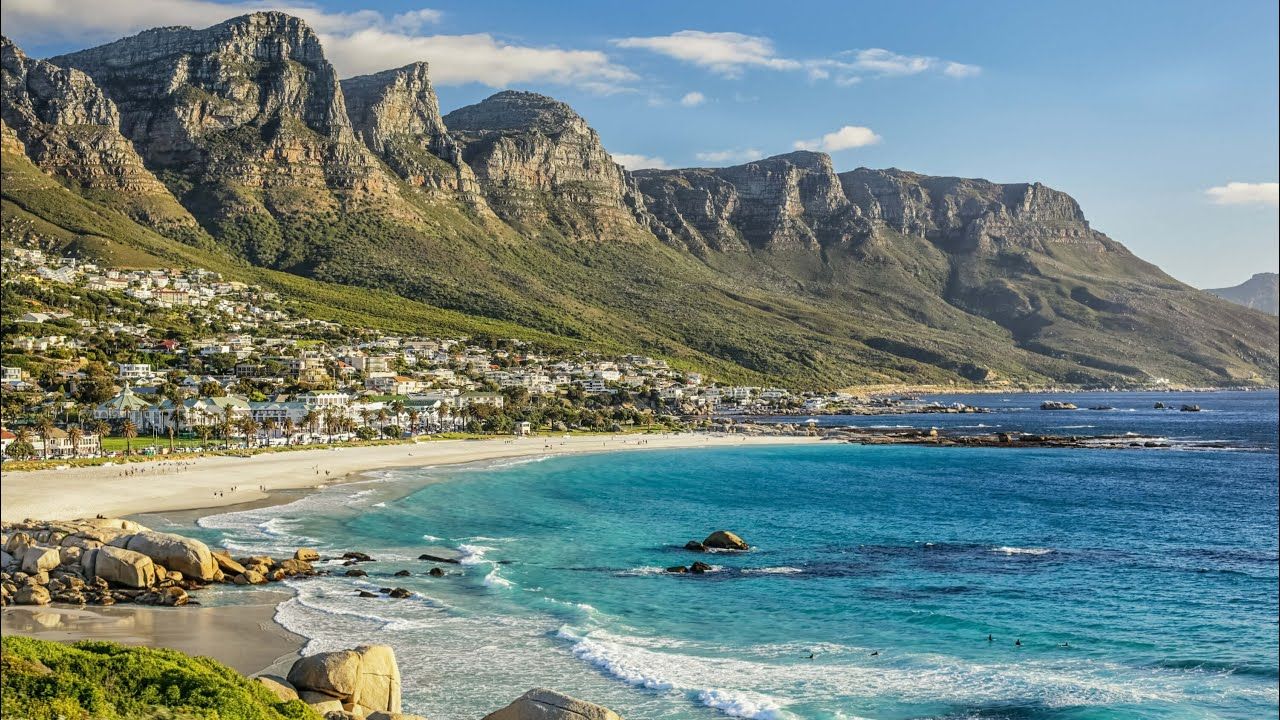 Nestled at the base of the majestic Table Mountain, Cape Town provides breathtaking views of the city and the azure waters of the Atlantic Ocean. The Cape Peninsula, renowned for its scenic coastal drives and the iconic Cape of Good Hope, beckons travelers to explore its rugged beauty and encounter unique wildlife, such as the penguins at Boulders Beach. The city's wine regions, including Stellenbosch and Franschhoek, offer a heavenly retreat for wine aficionados.
Cape Town's captivating history is reflected in its architecture and landmarks. The Castle of Good Hope, a Dutch East India Company fortress dating back to the 17th century, serves as a testament to the city's colonial heritage. Robben Island, designated as a UNESCO World Heritage Site, holds deep significance as a symbol of South Africa's struggle for freedom and democracy.
The Kirstenbosch National Botanical Garden showcases the region's remarkable flora and presents picturesque walking trails. For adventurous souls, shark cage diving in nearby Gansbaai and whale watching in Hermanus provide thrilling opportunities to witness the marine wonders of the area.
5. New York City, United States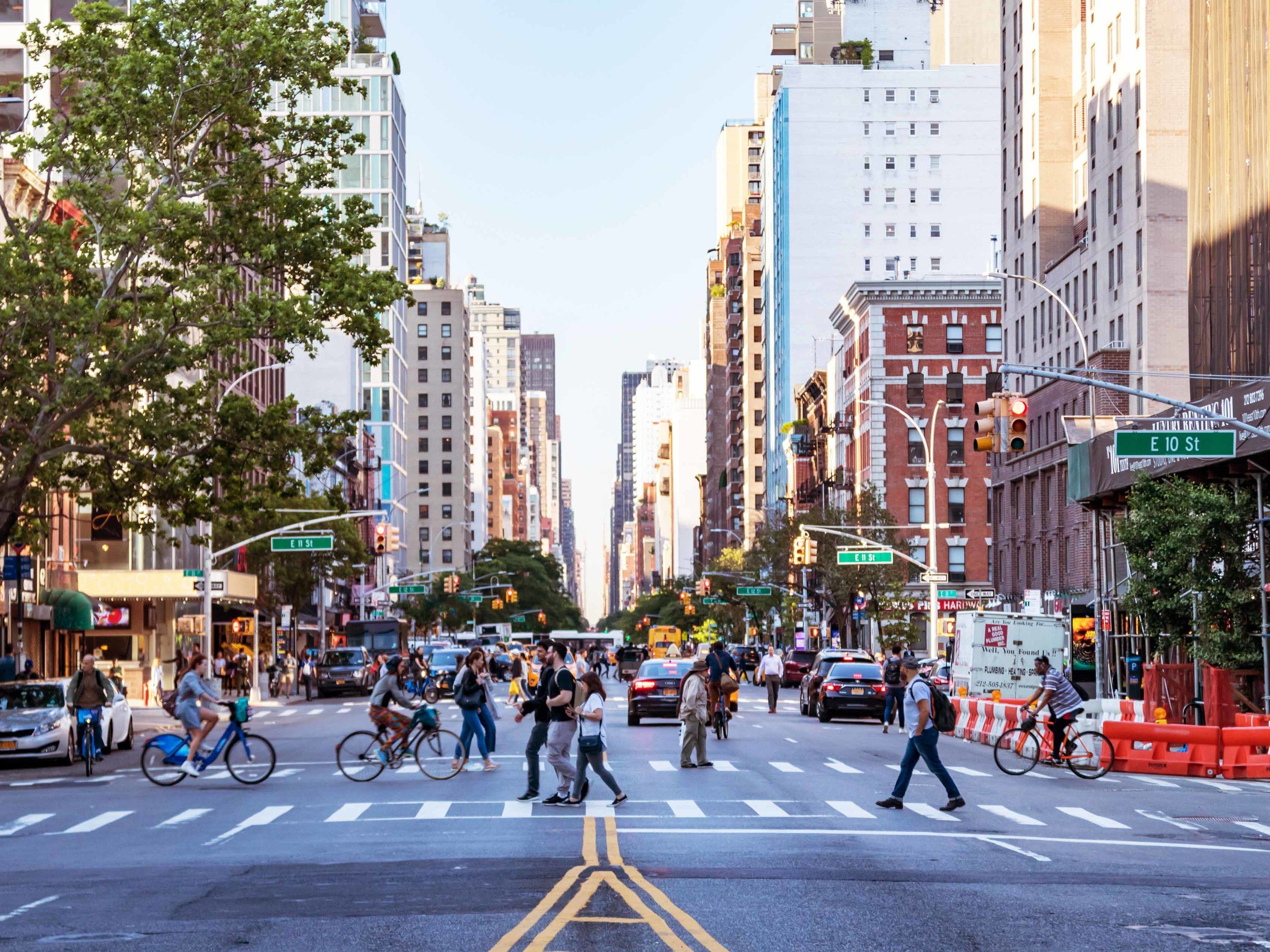 New York City, the bustling metropolis that never sleeps, is renowned for its soaring skyscrapers, diverse neighborhoods, unparalleled entertainment, and boundless opportunities.
The city's skyline exudes grandeur, dominated by architectural masterpieces such as the Empire State Building, One World Trade Center, and the Chrysler Building.
New York City is a cultural haven, boasting an unmatched selection of museums, galleries, and theatres. The Metropolitan Museum of Art, the Museum of Modern Art, and the Guggenheim Museum are just some world-renowned institutions that house remarkable collections spanning various periods and artistic movements. Broadway, famously known as the "Great White Way," captivates theatre enthusiasts with its dazzling productions and timeless classics.
The city offers shopping enthusiasts a paradise of world-famous department stores, luxurious boutiques, and eclectic independent shops.
6. Barcelona, Spain 

Barcelona, the capital of Catalonia, is a city that enchants travelers from all corners of the globe. One of the city's standout attractions is the extraordinary architecture created by Antoni Gaudí, including the renowned Sagrada Família, Park Güell, and Casa Batlló. These architectural gems showcase a unique style that blends nature-inspired elements, intricate details, and vibrant colors.
The rich historical tapestry of Barcelona is evident in its ancient neighborhoods, with the Gothic Quarter taking center stage. As you wander through its narrow medieval streets, you'll stumble upon hidden squares, exquisite churches, and remnants of Roman walls. The Gothic Quarter exudes a captivating ambiance that transports you back in time to the city's origins.
Situated along the Mediterranean Sea, Barcelona offers an additional allure with its pristine beaches, such as Barceloneta and Nova Icaria. Here, visitors can soak up the sun, take refreshing dips in the azure waters, or partake in exciting water sports activities.


7. Sydney, Australia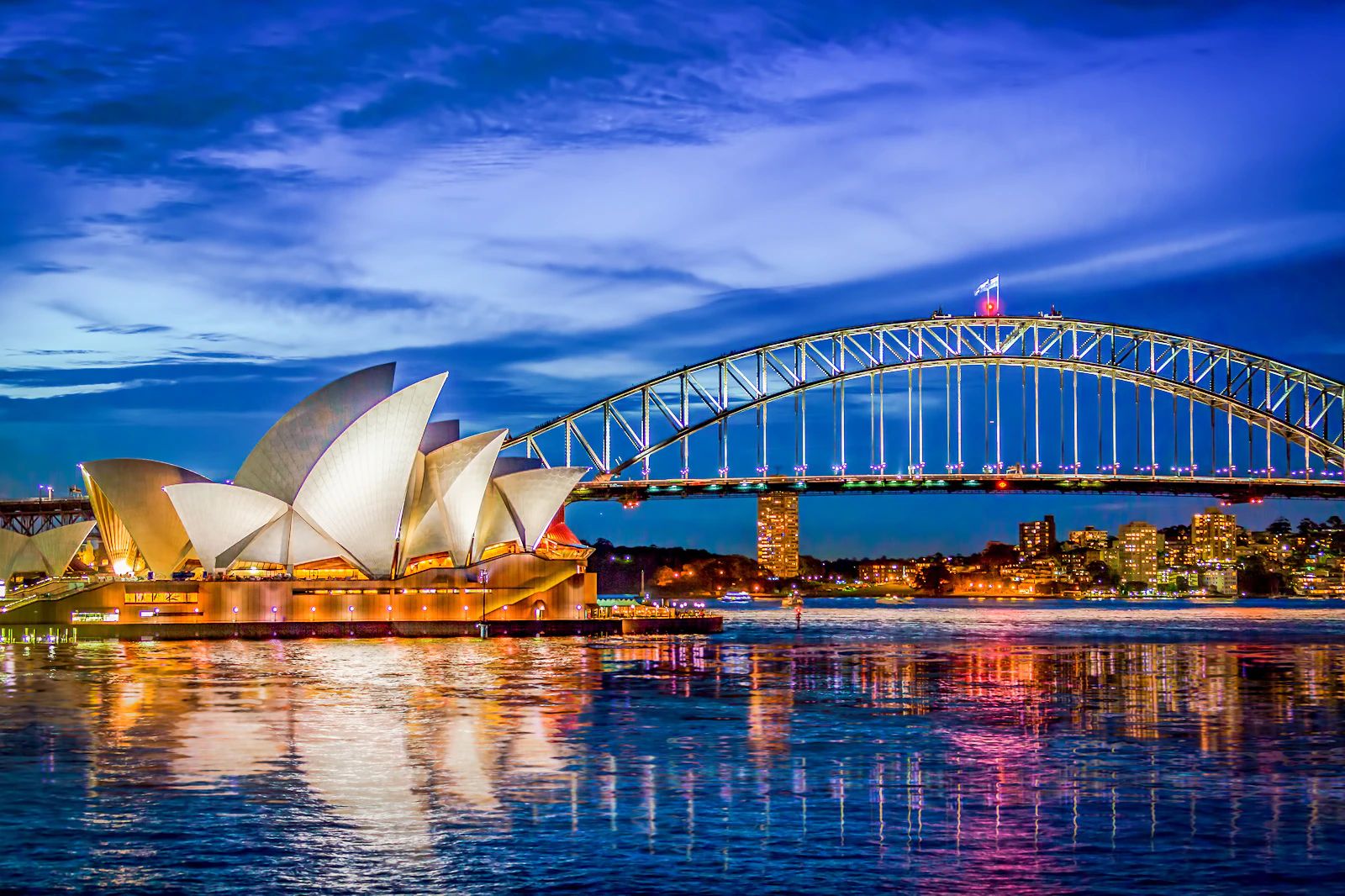 Sydney, the jewel of Australia's eastern coast, beckons to adventurers, relaxation seekers, and those in search of extraordinary experiences.
The Sydney Opera House stands as an emblematic symbol of the city, renowned for its distinctive sail-like structures. This architectural masterpiece embodies the city's artistic and innovative spirit. Another iconic landmark, the Sydney Harbour Bridge, affectionately known as the "Coathanger," captivates visitors with its impressive engineering and offers the exhilarating opportunity to climb its arches. From atop, one can behold awe-inspiring panoramic vistas of the cityscape and its picturesque harbor.
Sydney's natural beauty is unmatched, boasting pristine beaches, serene bays, and picturesque coastal trails. Bondi Beach, a hub of activity, attracts surfers, sun worshippers, and beach enthusiasts alike. The golden sands, crashing waves, and lively beach culture create an atmosphere of laid-back enjoyment. For a more secluded seaside experience, Manly Beach or Coogee Beach await exploration.
8. Istanbul, Turkey 
Istanbul, a mesmerizing city that seamlessly links continents and cultures, stands as a captivating destination nestled between Europe and Asia. Among its most iconic symbols is the remarkable Hagia Sophia, an architectural masterpiece that transitioned from Byzantine marvel to mosque and now serves as a museum.
The city's skyline is dominated by the elegant minarets and domes of its numerous mosques, the most famous being the Blue Mosque. Istanbul is a paradise for history enthusiasts, as it is home to countless historical sites and landmarks. The Topkapi Palace, once the residence of Ottoman sultans, showcases opulent rooms, exquisite gardens, and an impressive collection of artifacts. 
For a sensory adventure, Istanbul's markets, known as bazaars, are a delight to explore. The Grand Bazaar entices visitors with its labyrinthine corridors and vivid stalls, where Turkish carpets, ceramics, spices, and traditional crafts can be discovered. The Spice Bazaar tantalizes the senses with its aromatic atmosphere, providing a glimpse into Istanbul's culinary traditions.
A unique allure of Istanbul lies in its location straddling the Bosphorus Strait, which connects the Black Sea to the Sea of Marmara. Embarking on a leisurely cruise along the Bosphorus unveils breathtaking vistas of Istanbul's skyline, historic waterfront mansions, and bustling fishing villages.
9. Rio de Janeiro, Brazil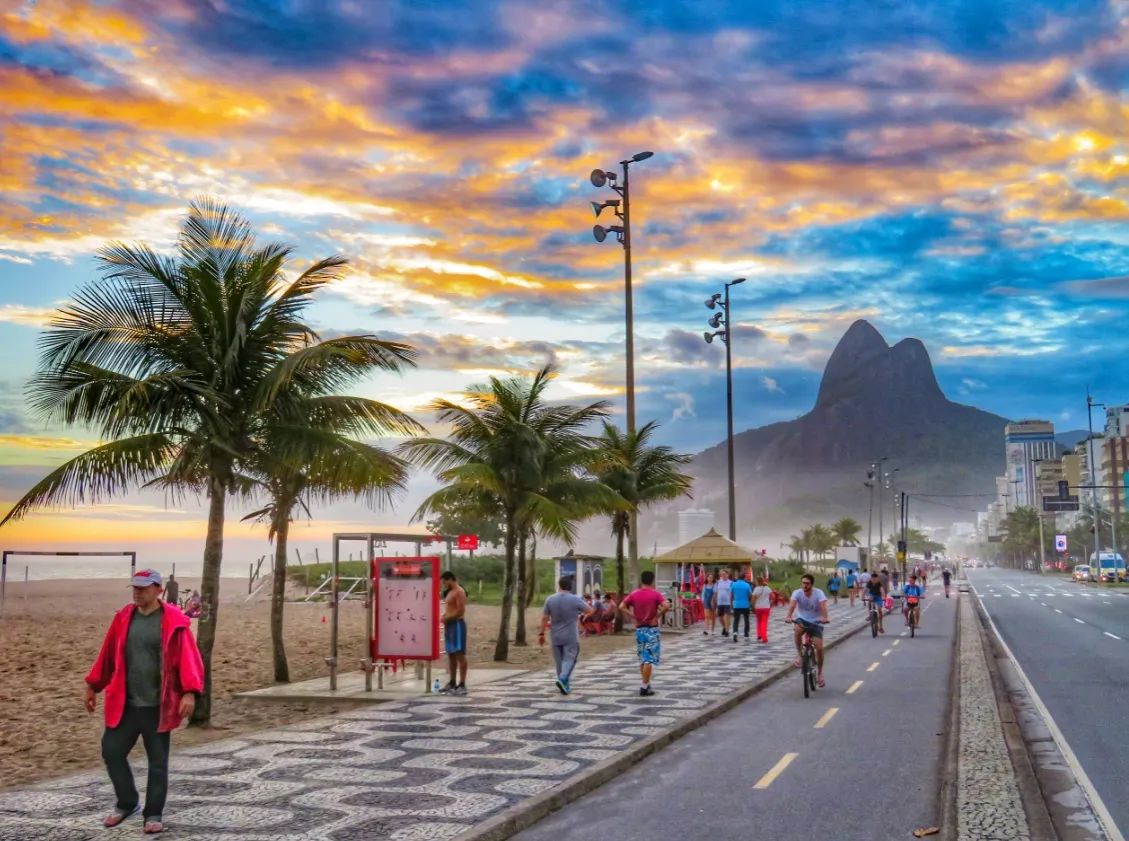 Rio de Janeiro is a city that encapsulates the spirit of joy, beauty, and vibrant culture. 
One of the first things that comes to mind when thinking of Rio de Janeiro is its breathtaking beaches. Copacabana and Ipanema, with their golden sands and crystal-clear waters, are iconic worldwide. 
Rio de Janeiro also boasts a remarkable natural landscape. The city is nestled between lush mountains, including the iconic Sugarloaf Mountain and Corcovado, home to the towering statue of Christ the Redeemer. The city comes alive with energy and rhythm during its renowned festivals, the most famous being Carnival. Rio de Janeiro's cultural heritage is a blend of indigenous, African, and European influences, making it a melting pot of traditions and flavors. 
The city is also a paradise for outdoor enthusiasts. Hiking up the Tijuca Forest, the world's largest urban rainforest provides a respite from the bustling city and a chance to discover hidden waterfalls and breathtaking viewpoints. For surfers, the waves of Prainha and Barra da Tijuca offer thrilling experiences, while hang-gliding over the iconic beaches of Rio provides a unique perspective of the city's beauty. 


10. Dubai, United Arab Emirates
Dubai has established itself as a global symbol of innovation, luxury, and excitement. Its skyline, adorned with architectural wonders, is a testament to the city's ambition and creativity. The Burj Khalifa, the world's tallest building, stands as an awe-inspiring masterpiece, offering unparalleled views of Dubai and its surroundings. Other notable landmarks, like the sail-shaped Burj Al Arab hotel and the striking Cayan Tower, showcase Dubai's commitment to pushing the boundaries of design and engineering.
Dubai's reputation as a shopper's haven is well-deserved, with its extravagant malls catering to every retail desire. Among them, the Dubai Mall stands out as a premier destination, offering a vast array of shopping opportunities that surpass expectations.
For those seeking adventure, Dubai delivers with its thrilling activities. Desert safaris allow visitors to experience the adrenaline rush of dune bashing, sandboarding, and camel riding in the mesmerizing desert landscape. The city's pristine coastline offers an abundance of water sports, including jet skiing, flyboarding, and scuba diving, providing endless excitement for water enthusiasts.
This rating of cities for tourists represents the epitome of world-class tourism, each offering a distinctive blend of history, culture, natural beauty, and modern attractions. From the charming boulevards of Paris to the vibrant rhythms of Rio de Janeiro, from the timeless ruins of Rome to the awe-inspiring skyline of Dubai, these cities offer a wealth of extraordinary adventures.