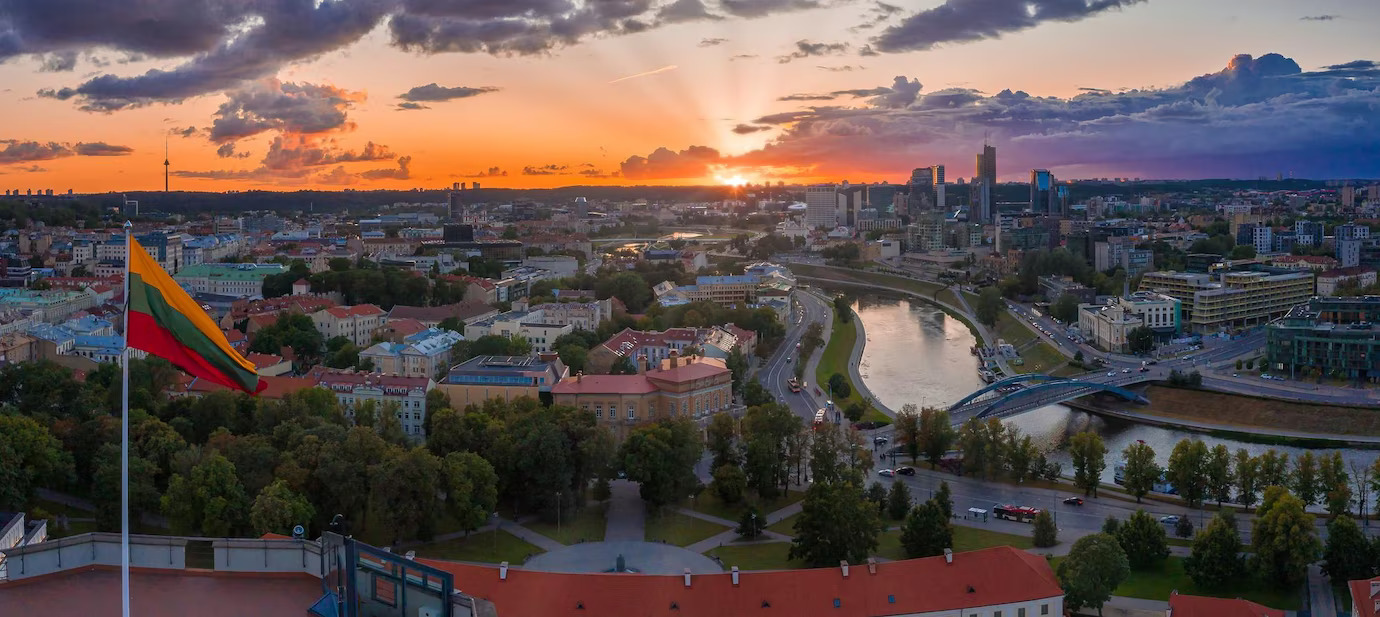 Lithuania is a small country in the Baltic region. According to the estimates of the Lithuanian social protection authorities, as of the end of 2022, more than 71 thousand Ukrainians have moved here. It is 6.1% of the country's population. From the first days of the war, the Lithuanian government has taken a firm pro-Ukrainian stance, helping Ukraine in the military sphere and actively supporting it in the international arena on its way to membership in the EU and NATO. The locals, in turn, sincerely sympathise and help Ukrainians seeking asylum in Lithuania during the war in their native country. Ukrainians who have applied for temporary protection here have the right to accommodation, social and medical assistance, employment, education and free study of the Lithuanian language.
In this article, we will answer the most pressing questions arising while planning a trip: what do you need to get to Lithuania, through which Lithuania-Poland border crossing points you can get to Lithuania from Ukraine, which countries you can travel to through the territory of Lithuania, how to get refugee status in Lithuania and what rights it gives and also we will talk about worth visiting places.
Which countries can you travel to through Lithuania?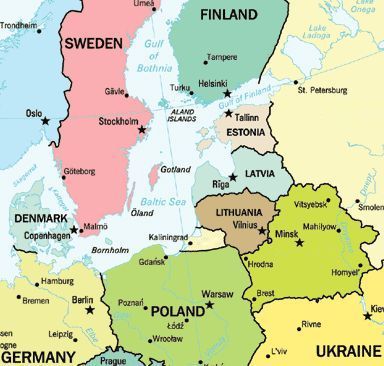 Lithuania borders the Republic of Latvia in the north and Poland in the south. These countries, as well as Estonia, remain popular among Ukrainians. From the Baltic countries, you can get to Germany and the Scandinavian countries by ferry.
Ferry routes:
Klaipeda (Lithuania) – Karlsgamn (Sweden) and Kiel (Germany)

Riga (Latvia) - Helsinki (Finland)

Paldiski (Estonia) - Kapellskar (Sweden)

Tallinn (Estonia) - Stockholm (Sweden)

Muuga (Estonia) - Helsinki (Finland)
​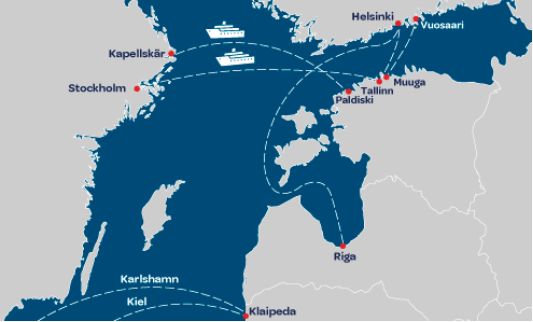 From the territory of Ukraine to Lithuania, the fastest road route runs through Poland. There are also regular flights and rail transport from Poland to major cities of Lithuania.
Border crossing points Poland-Lithuania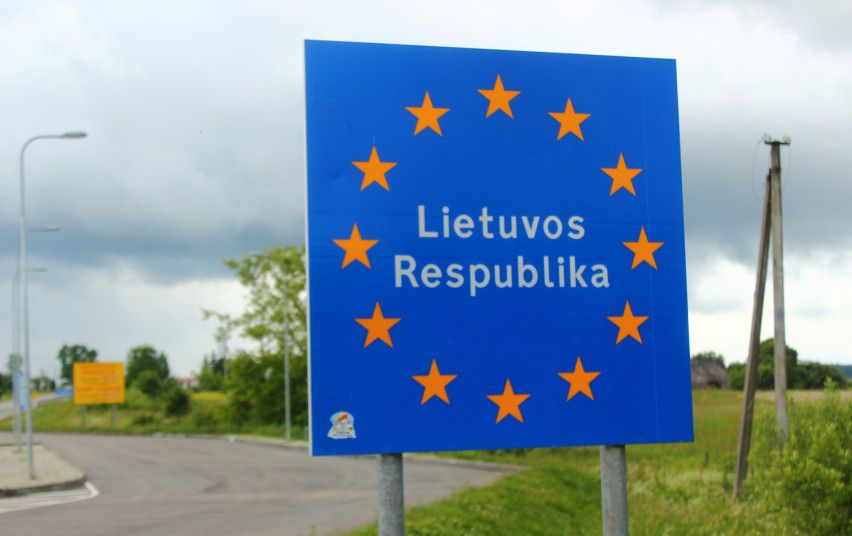 By car and bus:
Budzisko-Kalvarija

Ogrodni–Lazdiyai

Berzhniki–Kapchiamistis
By train:
What is required to enter Lithuania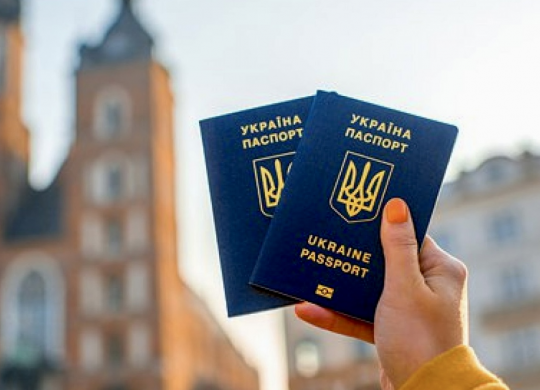 A biometric passport valid for more than 180 days from the date of crossing the border and insurance are necessary for tourists entering Lithuania. Ukrainians entering Lithuania for obtaining temporary protection are allowed to present an internal passport. But experience shows, there are fewer problems if they have a biometric one. In addition, Lithuanian border guards may require a biometric passport from Ukrainians arriving in Lithuania not from Ukraine, but on a direct flight from other foreign countries. Therefore, if you have such an opportunity, it is better to issue it in Ukraine. A citizen of Ukraine can get a biometric passport directly in Lithuania, but, for example, in Vilnius, its registration will take 4 months. Insurance is not mandatory for people seeking protection from war, but still, based on the experience of our fellow citizens, it is advisable to take it out.
You can learn more about сustoms allowances at the Lithuanian border here.
Lithuania: interesting places to visit
Vilnius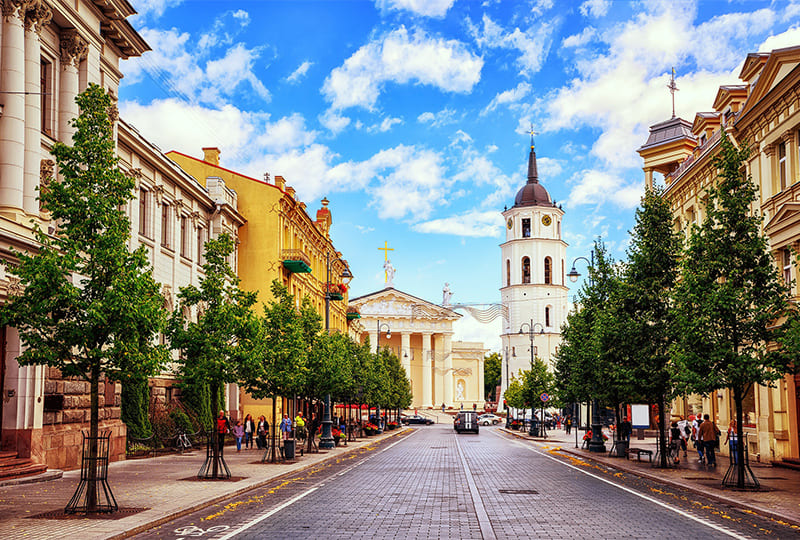 It is the capital of Lithuania and the modern centre of the economic, political and cultural life of the country. There are many young people, large shopping centres, cosy green parks and attractions. The Old Town of Vilnius (Vilniaus Senamiestis) which is the hallmark of Lithuania is listed as a UNESCO World Heritage Site.
There are the City Hall (Rotušės aikštė) and Cathedral Square(Katedros aikštė) in the Old Town. It takes only 5 minutes to walk between them. Сeremonial events are traditionally hosted at the City Hall. The main Catholic church of the country - the Cathedral of St. Vladislav and Stanislav (Švento Stanislovo ir Švento Vladislovo arkikatedra bazilika) - is situated on Cathedral Square. You can find religious icons and frescoes dating from the 16th century inside it.
Gediminas Castle (Gedimino pilies bokštas) is another attraction of the Old Town. This is an old tower with a museum inside it. After Prince Gediminas had founded the Castle, the city itself appeared. Therefore, the Castle is a symbol of Vilnius.
St. Anne's Church (Šventos Onos bažnyčia) is one of the most interesting sights in the city. This is a mysterious and majestic cathedral built in the Gothic style at the end of the 14th century.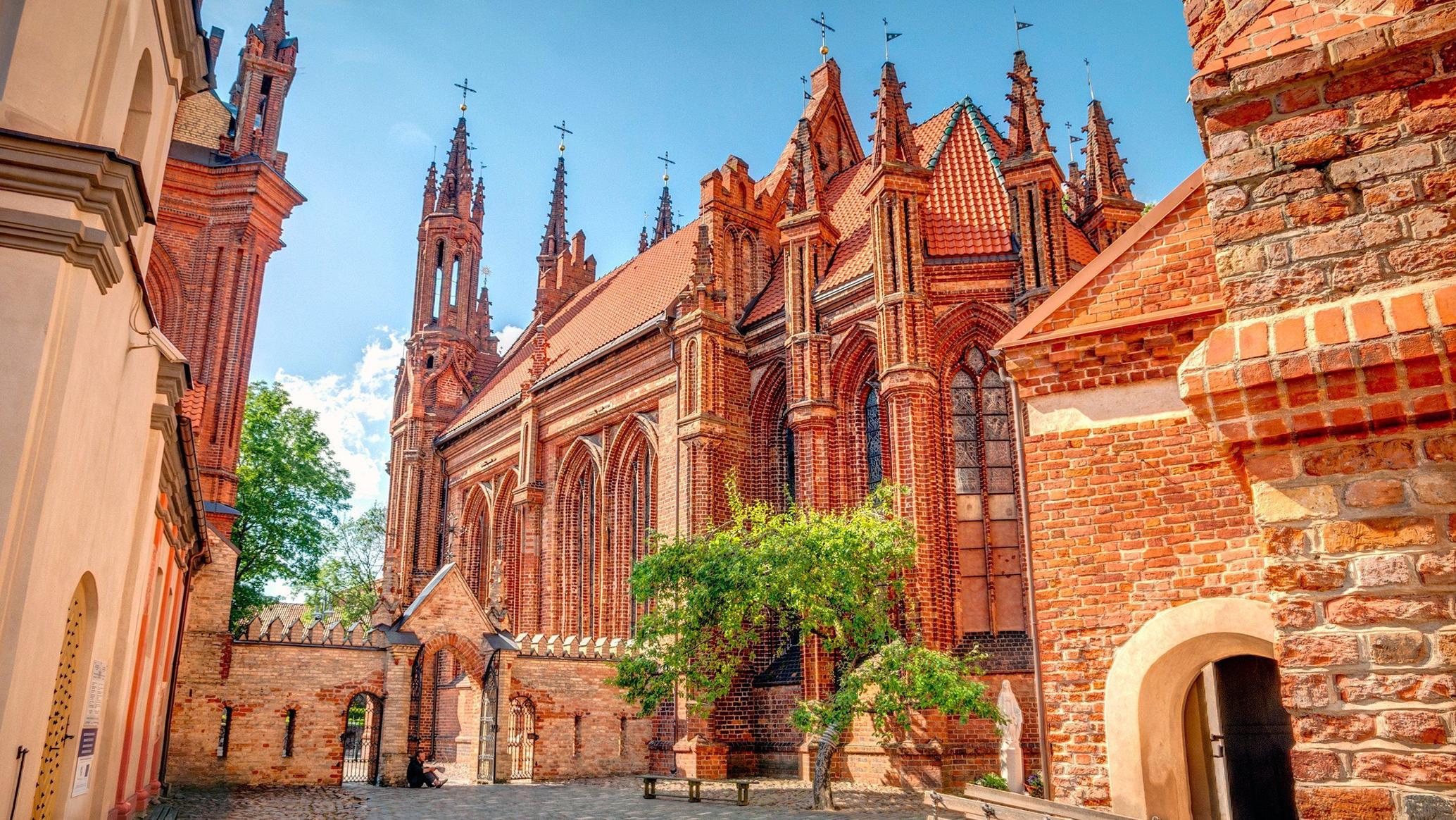 The Bernardine Garden (Bernardinų sodas) is located 5 minutes walk from Gediminas Tower. This is a quiet and peaceful place. During the warm season, there are a lot of greenery and flowers, fountains, playgrounds and picturesque landscapes through which a small river flows.
Užupis is a small district in the Old Town. It is interesting and unusual because it has proclaimed itself a separate republic, which has its own flag, coat of arms, constitution, and even ministers and a president. Previously, it was inhabited mainly by the poorest milestones of the population. A lot of people were looking for an opportunity to leave this district. When the Užupis became empty, representatives of creative professions - artists, poets and musicians - settled here. They breathed new life into the empty ruins: painted the walls of houses and installed sculptures. You can find a lot of art galleries, shops and cosy cafes in Uzupis today.
Kaunas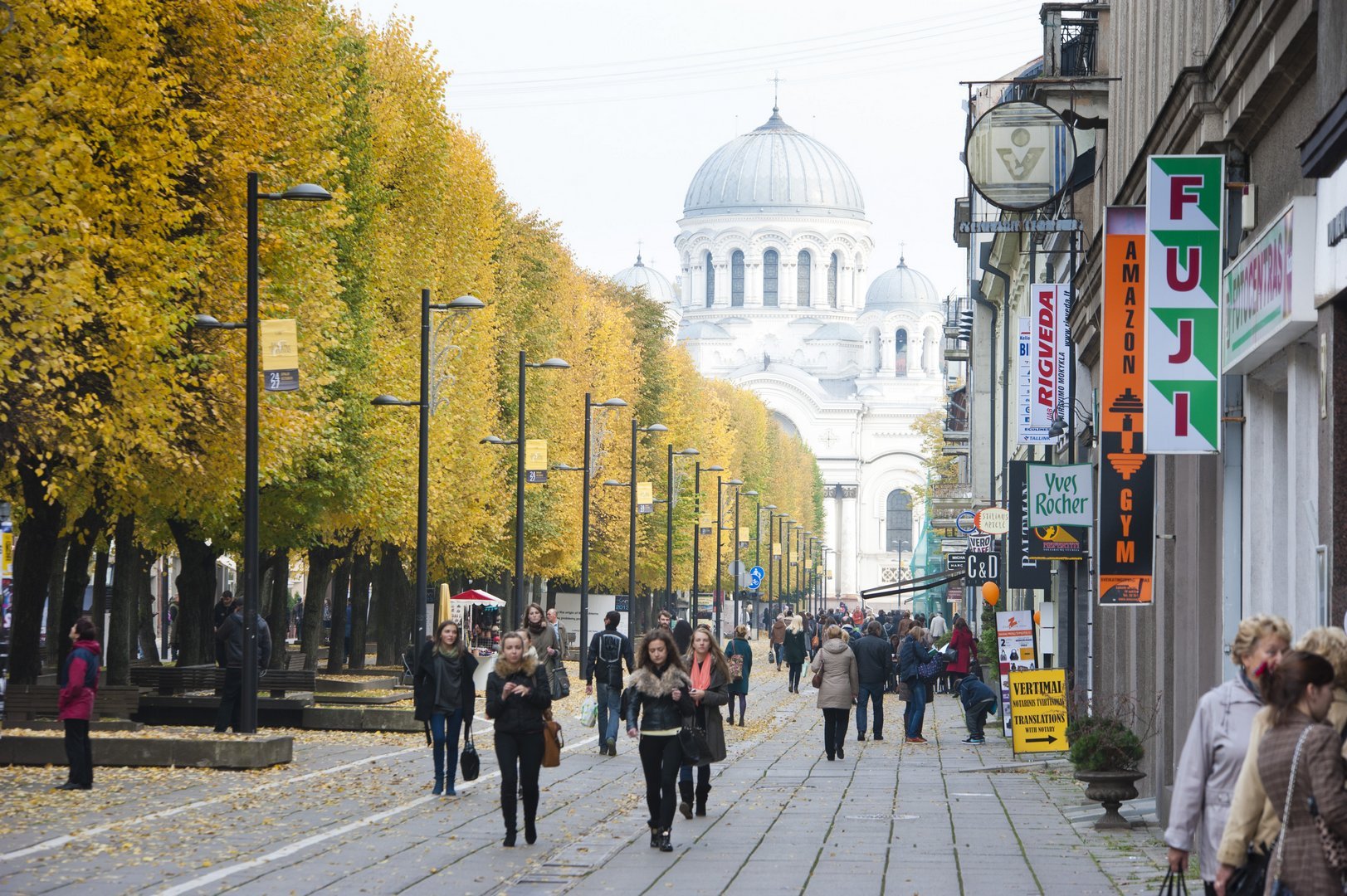 It is the second largest city in Lithuania and an ancient culture centre with a lot of architectural monuments in the styles of Gothic, Renaissance, Baroque and Neoclassicism. There are also many interesting museums and theatres in Kaunas.
Laisvės alley (Laisvės alėja) is a large pedestrian boulevard, stretching for more than 1600 m in the old part of the city. There are souvenir shops, cosy cafes and restaurants. You will see monuments and unusual sculptures walking along the alley.
The majestic Cathedral of the Archangel Michael, built in the Byzantine style, is located at the end of the street. Its size is impressive. The Cathedral resembles an Orthodox church from the outside.
Kaunas Castle (Kauno pilis) is located near City Hall. The castle is small in size, but it is surrounded by picturesque landscapes. Nearby is the embankment where two rivers Nevis and Neman merge.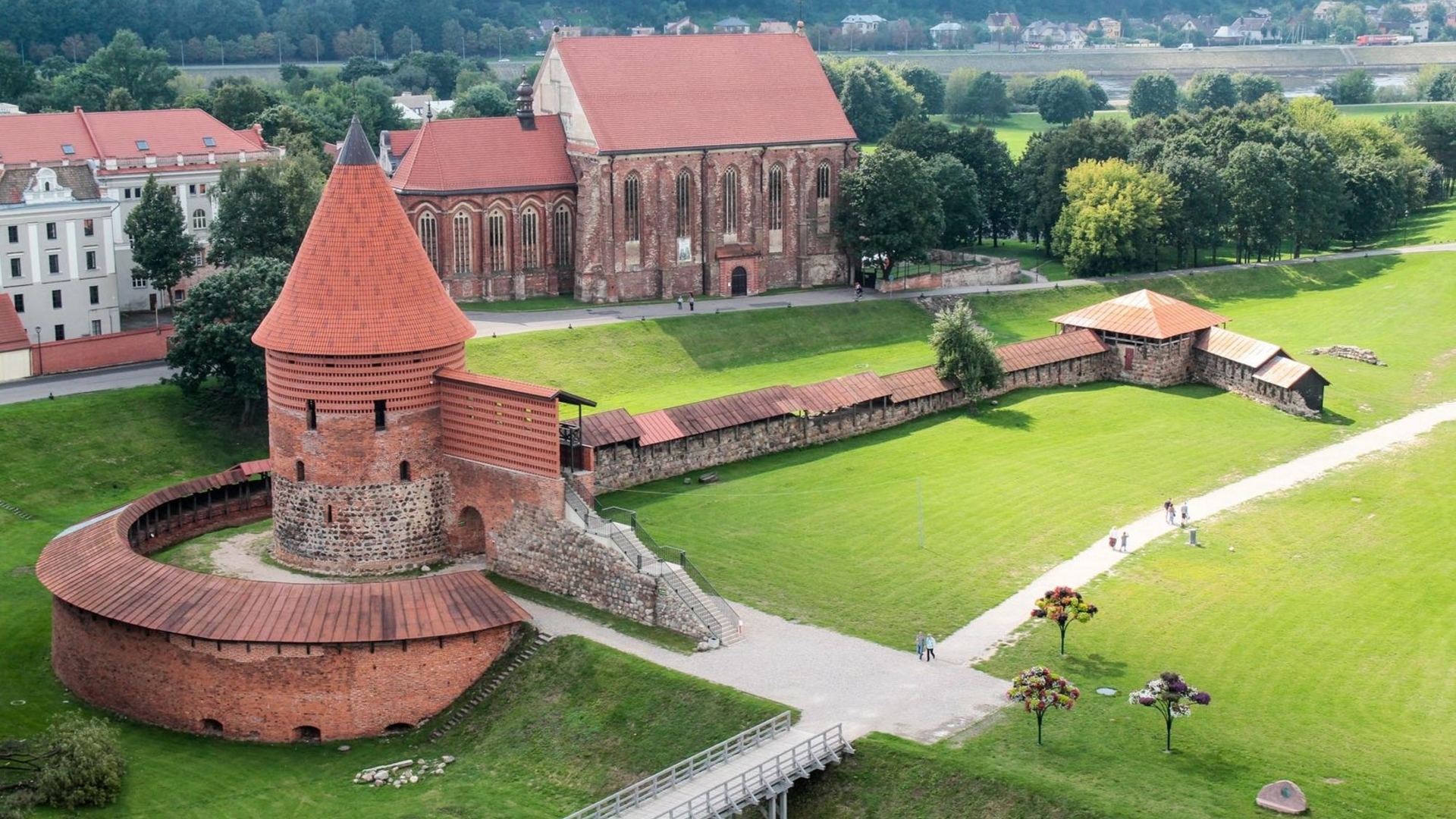 The Pažaislis Monastery (Pažaislio vienuolynas) is one of the largest monastic complexes, built in the Italian Baroque style. The temple is located 12 km from the city centre. An international music festival takes place on its territory every summer.
The Cathedral of Saints Peter and Paul (Šv. apaštalų Petro ir Povilo arkikatedra bazilika) impresses with its interior: there are majestic sculptures, amazing frescoes and icons. A large organ with its music immerses visitors into the world of spiritual harmony.
Klaipeda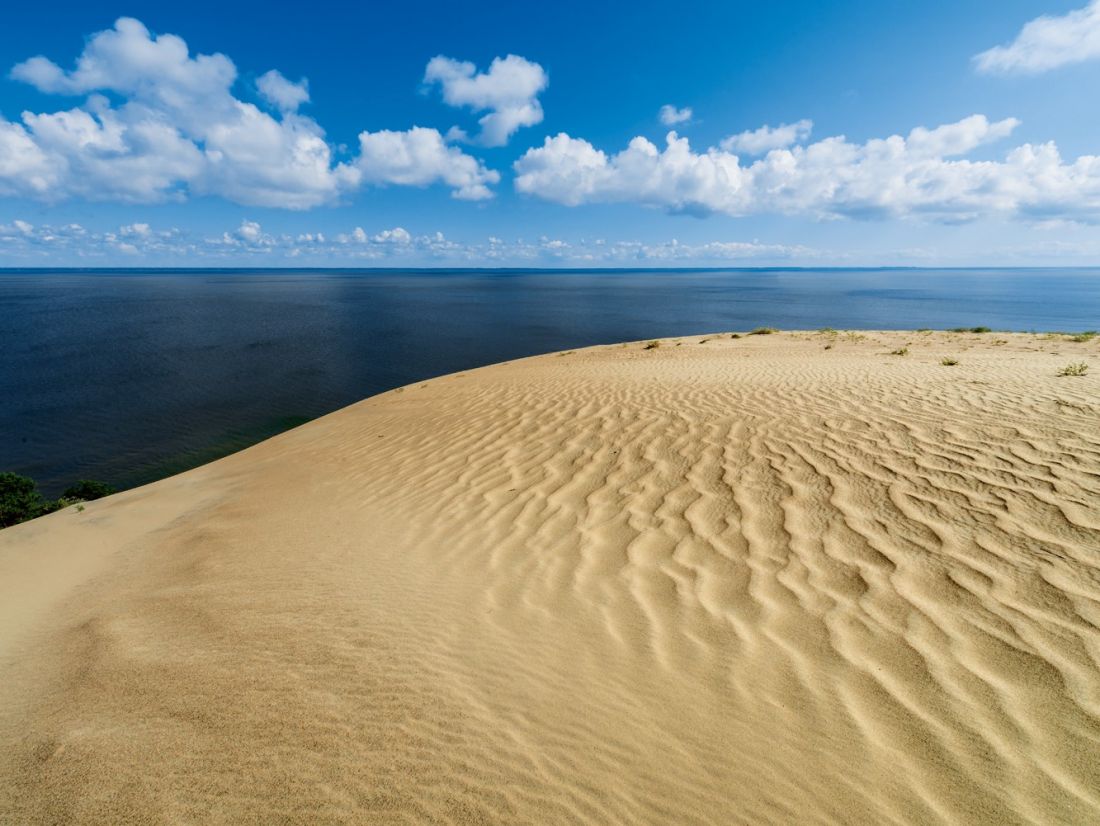 It is the largest port in Lithuania, where the Baltic Sea passes into the Curonian Lagoon. Every year at the end of July, the Sea Festival, accompanied by a large number of celebrations and concerts, is held here. Klaipeda is a popular seaside resort with modern European beaches, yachting clubs and the pride of the whole country - a large Maritime Museum.
The Curonian Spit (Kuršių nerija) is a long coastal strip listed as a UNESCO heritage site. You can get to a picturesque nature reserve from the port of Klaipeda by ferry across the Curonian Lagoon. Here the coniferous forest intertwines with the sand dunes along the coast of the Baltic Sea.
The Maritime Museum (Lietuvos juru muziejus) will take you to a truly vibrant realm of the marine world. In the museum, you can observe the life of marine life, look at old ships and expositions on the theme of marine underwater fauna and the bird world. Penguins also live inside the building. Pelicans and swans swim outside in the lake. There is a dolphinarium next to the museum.
Trakai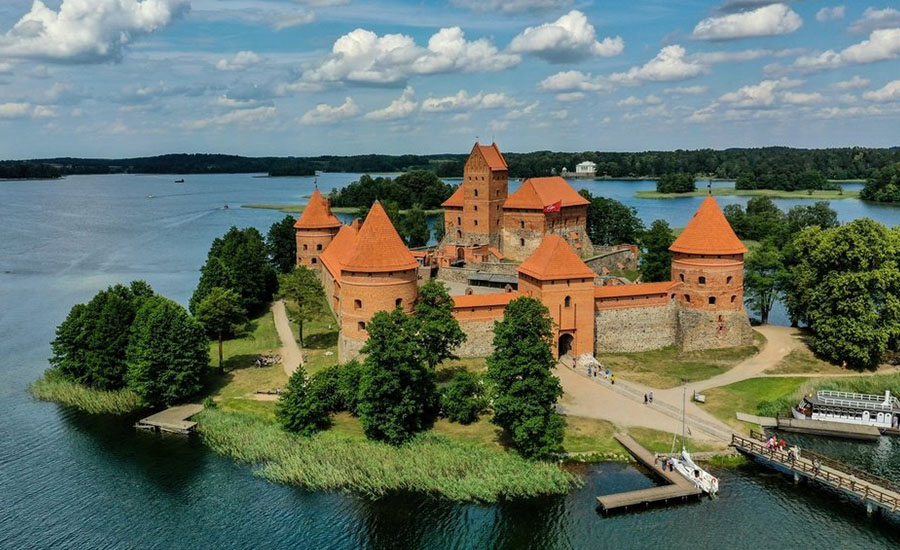 It is a town located on an island in Galvė Lake. This is the ancient residence of the Lithuanian princes. Trakai is worth a visit to touch on Lithuanian history during the times of the Grand Duchy of Lithuania.
Trakai Castle (Trakų salos pilis) is one of the most popular places among tourists. The history of the whole country is preserved within the walls of this amazing building. It was built on the island in the 14th century for the Grand Duke of Lithuania Gediminas. His successor, Prince Vytautas, after a campaign in the Crimea, brought from there a small nationality - the Karaites. Soon they became the personal guard of the prince. The Karaites built wooden houses and buildings for themselves and thus founded a small town around the castle. Later Trakai Castle became the residence of the Lithuanian princes, and Trakai became the place of settlement of the Lithuanian Karaites.
The island is a perfect place to overlook the scenic views of the lake. You can also ride yachts and boats here.
Palanga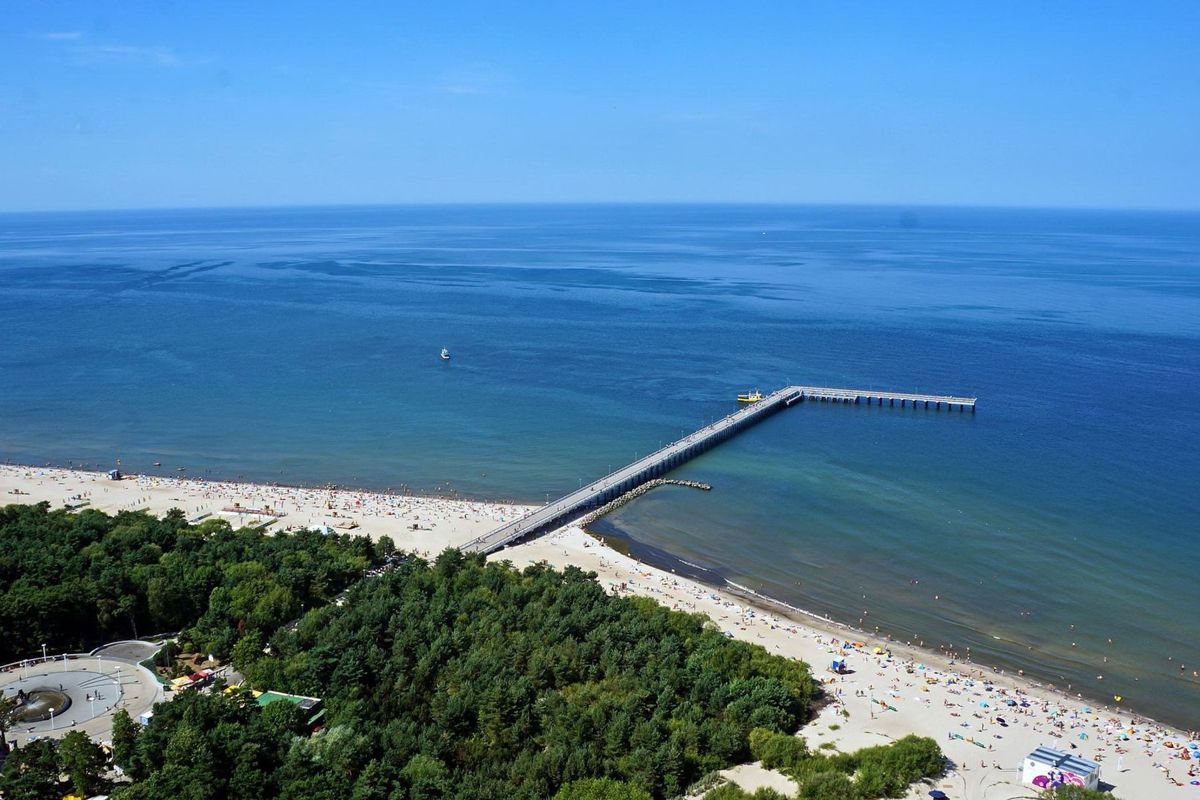 It is a quiet resort city located in a forested area on the Baltic Sea. Palanga is an ideal place for a relaxing family holiday with children. There are hotels, sanatoriums and rest houses along the coast with a length of 25 km.
The Amber Museum (Gintaro muziejus) is an interesting place worth visiting in Palanga. Amber and products made from it are the national pride of Lithuanians. The museum is located inside the majestic old palace. The botanical garden, which enchants with its beauty, is situated nearby the museum. Here you can admire mythological sculptures and fountains, rare plants and mirror-clear ponds with swans.
Help for Ukrainians in Lithuania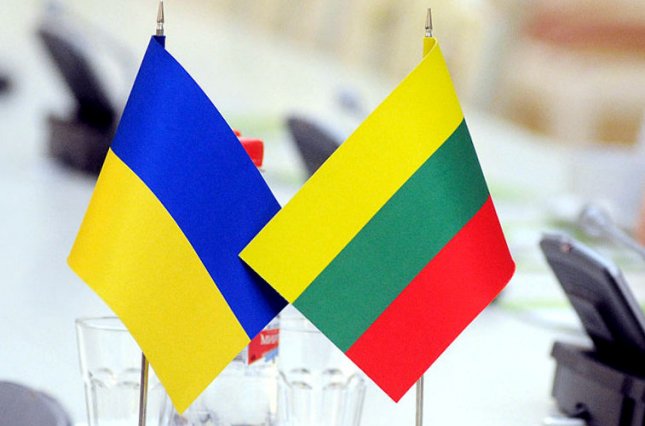 Lithuania does not give refugee status to persons temporarily displaced from Ukraine, but issues a temporary residence permit in the country. Its validity period is 1 year. 
A temporary residence permit provides the following guarantees:
the right to permanent residence for a period of 1 year with a possible extension up to 3 years,

the right to social assistance

the right to medical services

the right to education and employment.
Citizens of Ukraine can get the necessary information by calling the Department of Migration: +37052717112, e-mail: info@migracija.gov.lt and on the websites HelpUA.lt and SuUkraine.lt.
From the beginning of 2023, a temporary residence permit for all Ukrainian refugees will be issued only in digital format. Migrants fleeing war who have arrived in Lithuania and are not registered at the Migration Department yet will be able to submit an electronic request for a digital temporary residence permit in Lithuania. However, such persons must visit the selected visitor service department of the Migration Office once.
You can apply for a residence permit in Lithuania here. 
If you have questions or need help while completing the application, contact VA Caritas: tel. +37067919084 and +37068346832.
Citizens of Ukraine can register at the Migration Service at the following addresses (Mon-Thu 07:30-16:30, Fri 07:30-15:15):
Vilnius, st. Vityano 18;

Kaunas, A. Juozapovichiaus Ave. 57;

Siauliai, al. Aushros 19;

Klaipeda, st. Kauno 6;

Alytus, st. Yotvingyu 8;

Panevezys, K. Binkyo st. 14;

Utena, st. Maironho 4;

Marijampole, st. Kyastuchye 1;

Telsiai, st. Žemaites 34;

Taurage, st. Stotes 15;

Electrotrain, st. Draugystes 32;

Shalchininkai, st. Architect 4.

Visaginas, st. Veteran 13;
Or at the registration centre in Alytus at A. Juozapavičiaus g. 33 (tel. +37069259977).
If you have nowhere to stay in Lithuania upon arrival, ask for help at the Registration Centers:
Vilnius (Vilnius, Minties g. 3), tel. +370 678 61882.

Alytus (Alytus, Pramonės g. 1B), tel. +370 692 59 977;

Kaunas (Kaunas, Vytauto pr. 79), tel. +370 661 69 345;

Klaipeda (Klaipėda, Paryžaus Komunos g. 16A), tel. +370 679 01942;

Siauliai (Šiauliai, Jablonskio g. 16), tel. +370 659 73886;
Payments to refugees in Lithuania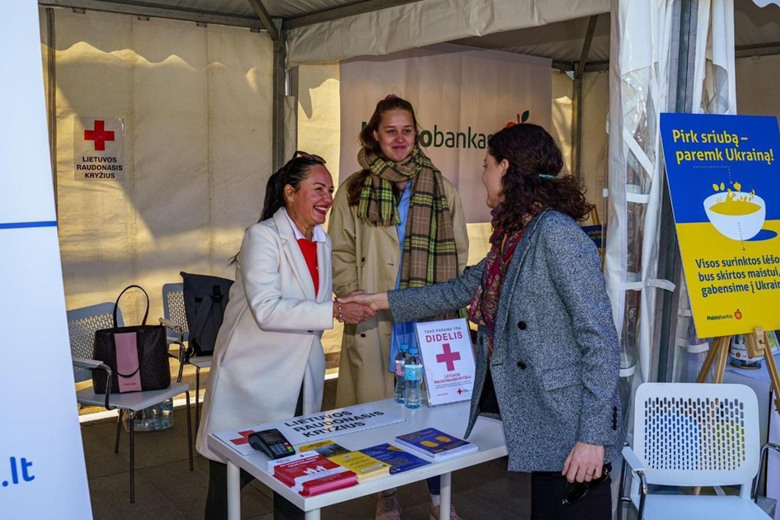 Ukrainians fleeing the war have the right to:
1. One-time payment for settlement. It is Issued before obtaining a residence permit. The payment is different in every city. It is 252 euros in Vilnius. Fill out the form to receive it here. 
2. Upon arrival in Lithuania, you can receive a first-aid hygiene pack.
Contacts:
+370 684 98688 (Red Cross)

+370 5249 7304 (Order of Malta)
You can get hygiene bags for the first time without registration. To receive assistance again, you must register and then you will be contacted shortly. Assistance can be provided once a month up to 4 times, for vulnerable categories of citizens - once a month an unlimited number of times.
3. The charitable organization "Maisto bankas" ("Food Bank") provides support to immigrants from Ukraine in the form of a "Maisto bankas" card with 115 euros in the account. You can buy food with it in one of the Lithuanian retail stores. To receive a "Maisto bankas" card, you need to fill out a form. 
4. Food packages are given out every 2 months. It all depends on the family's total income. If your income is less than 170 euros per family member, contact the social service in your city or town. The amount of the allowance is calculated individually.
5. Payments for children: 85 euros per month per child, if there are three or more children in the family - 130 euros per child.
6. You may qualify for a partial refund of rent and utility expenses depending on the family's income.
More detailed information about all types of social assistance in Lithuania can be found here:
In Lithuania citizens of Ukraine can use railway transport free of charge, having received a ticket at the box office of the stations.
Ukrainians can also use libraries for free in any city in Lithuania.
Search for accommodation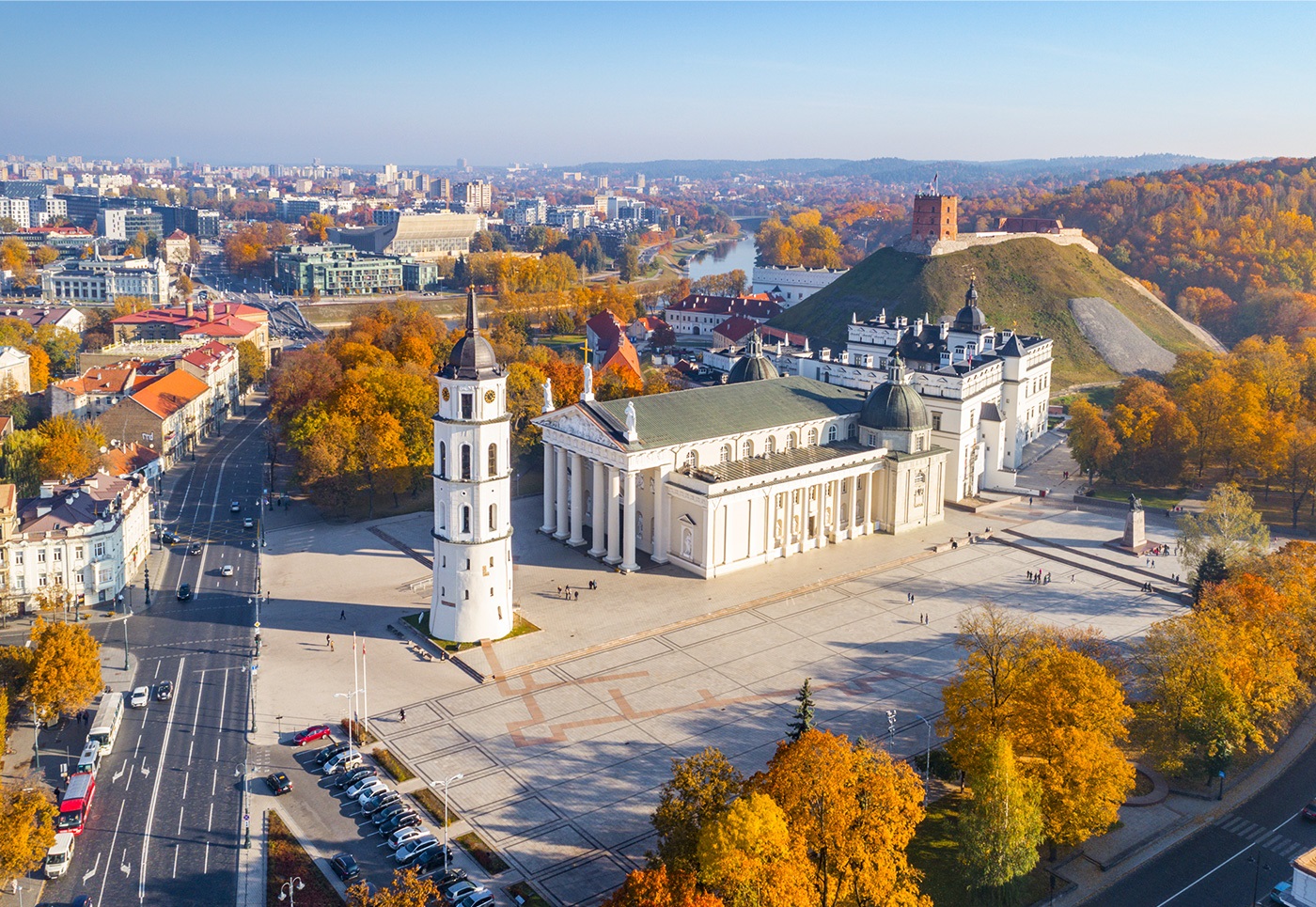 Hotline for the accommodation of Ukrainians in Lithuania: +370 677 22222.
Accommodation options in Lithuania can be found here. 
Lithuanian websites for renting an apartment:
Facebook groups:
https://www.facebook.com/groups/474634139331294/ 
https://www.facebook.com/groups/NT247/ 
https://www.facebook.com/groups/393750907638720 
https://www.facebook.com/groups/butunuomakaune/ 
https://www.facebook.com/groups/501175606582292/ 
https://www.facebook.com/groups/512074885818160 
https://www.facebook.com/groups/233690634165755 
Job search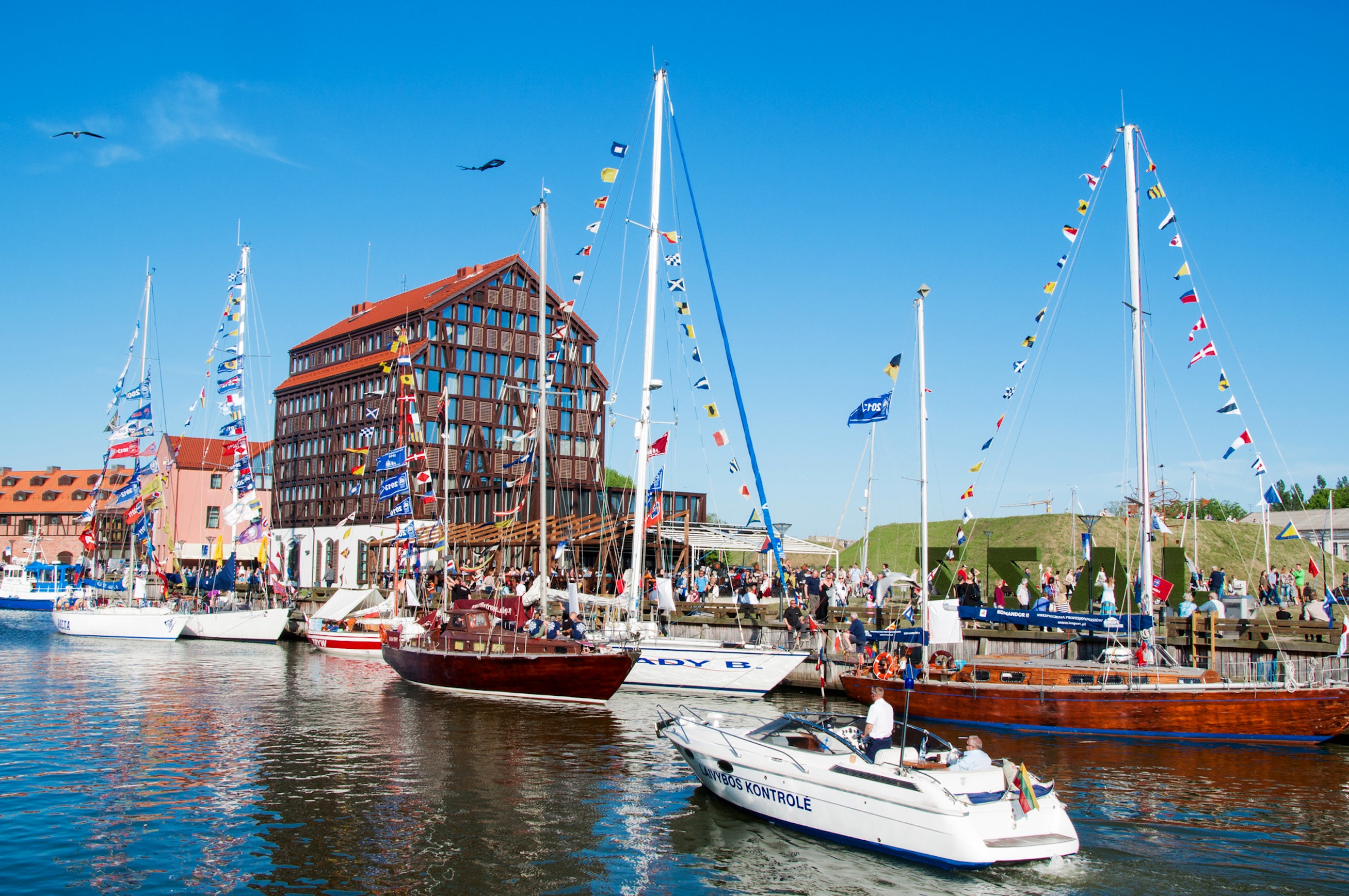 Citizens of Ukraine will be able to get advice on employment issues after completing the relevant documents at the Employment Center at the address: Vilnius (Zirmunu 139 a). Tel.: +370 700 79068
You can also register with the Employment Service:
in Salcininkai - Architecto st. 4 by phone 1883 or by e-mail: info@uzt.lt

+370 658 26 755 in Vilnius

+370 374 09 882 in Kaunas

+370 672 28 204 in Ionovo

+370 672 98 949 in Alytus

+370 658 24 346 in Klaipeda

+370 610 38 727 in Panevezys

+370 616 46 608 in Siauliai

+370 607 54955 in Marijampole
Learn more about the features of employment of Ukrainians in Lithuania in the article. 
You can also find more information here. 
Platforms to help with job search:
Medical services for Ukrainians in Lithuania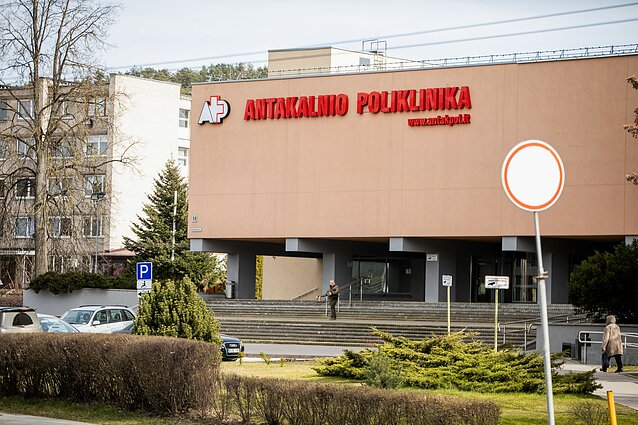 Ukrainians can receive urgent medical care in the emergency departments of Lithuanian hospitals.
Medical services provided to Ukrainians without compulsory medical insurance:
- preventive examination and vaccination of minors;
- emergency medical care, pregnancy management, postnatal care and other necessary personal medical services;
- medical rehabilitation services for Ukrainians wounded during the war in Ukraine;
- timely transportation of foreigners to medical and rehabilitation institutions.
- vaccination against COVID-19 - registration by short number 1808 (from a non-Lithuanian number +370 66 01 1808).
These services are paid for by the State Health Insurance Fund at the Ministry of Health of the Republic of Lithuania.
More information about the provision of medical services can be found here.
"Information about medical care for foreigners in Lithuania". 
Free health care services provided in Lithuania to persons insured under the compulsory health insurance system: services of a family doctor and medical specialists, dental care, medical rehabilitation, certain medical procedures and tests, certain medicines subject to reimbursement, expenses for the purchase of certain medical supplies and medical products (devices).
Check if you are eligible for compulsory health insurance. 
Emergency medical care in Lithuania is called by number 112. It is provided to everyone free of charge.
Useful contacts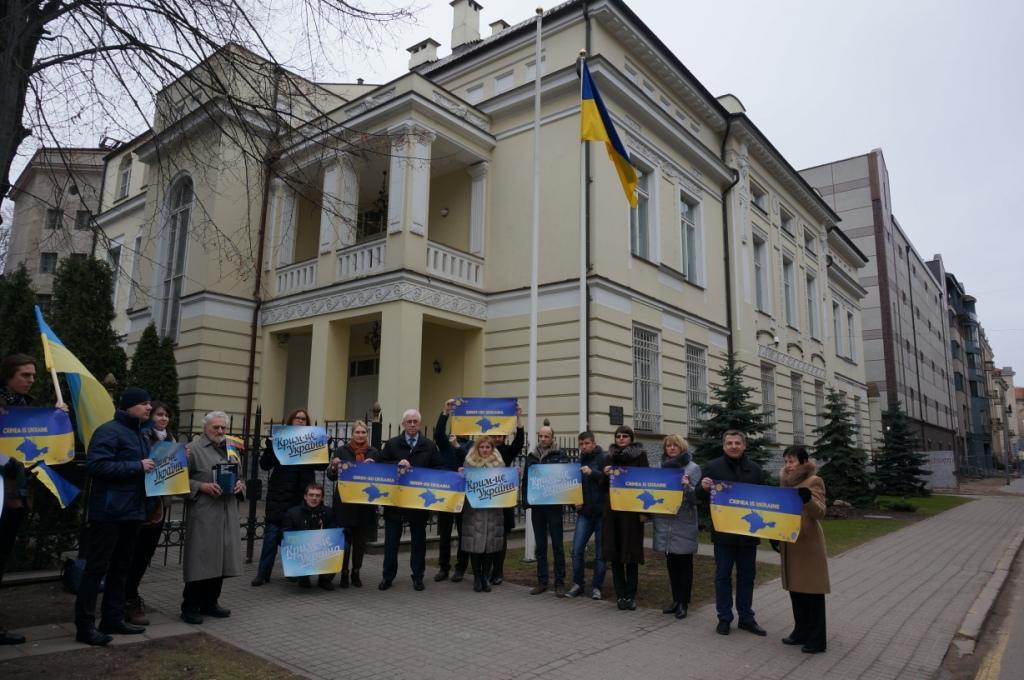 Embassy of Ukraine in the Republic of Lithuania - address: Teatro g. 4, Vilnius, 03107 Lietuva, tel.: +370-5-212-15-36, e-mail: emb_lt@mfa.gov.ua 

 The consular section of the Embassy - address: V. Kudirkos g. 22, Vilnius, phone: +370-5-233-07-82, hotline: +370-6-555-01-94

Lithuanian Red Cross (humanitarian aid, information, restoration of family ties): Juozapavičiausa st. 10A, LT-09311 Vilnius, tel. +370 5 212 7322, email: info@redcross.lt.

Caritas of the Vilnius Archdiocese (humanitarian aid): Kalvaria st. 39, Vilnius, tel. +370 673 24 225, e-mail: kulturanamai@vilnius.caritas.lt

Order of Malta (humanitarian aid): Gedimino Ave. 56B, Vilnius, tel. +370 5 249 73 04, www.maltieciai.lt, facebook.com/maltieciai

Food bank (food support): Vitenio st. 54, Vilnius, tel. +370 686 44244, e-mail: info@maistobankas.lt, facebook.com/maistobankas

"Save the Children" (help to children and pregnant women): Vilniusskaya st. 39, Vilnius, tel. +370 5 261 0815, e-mail: info@savethechildren.org

Accommodation in host families: tel. 1827, www.stipruskartu.lt
Telegram groups:
MyDutyFree has good news for tourists traveling by air! Now the pre-order service is also available at Vilnius International Airport. You can find the full range of goods of the duty free store in the online catalog on the website or in the MyDutyFree application. Thus, you will be able to place your order in advance without haste and pick it up on the day of departure at a special checkout in the duty free shop without a queue. Payment is made on the spot. It is also possible to supplement your order or refuse some goods directly in the store before paying.
Enjoy your travels and shopping with MyDutyFree!