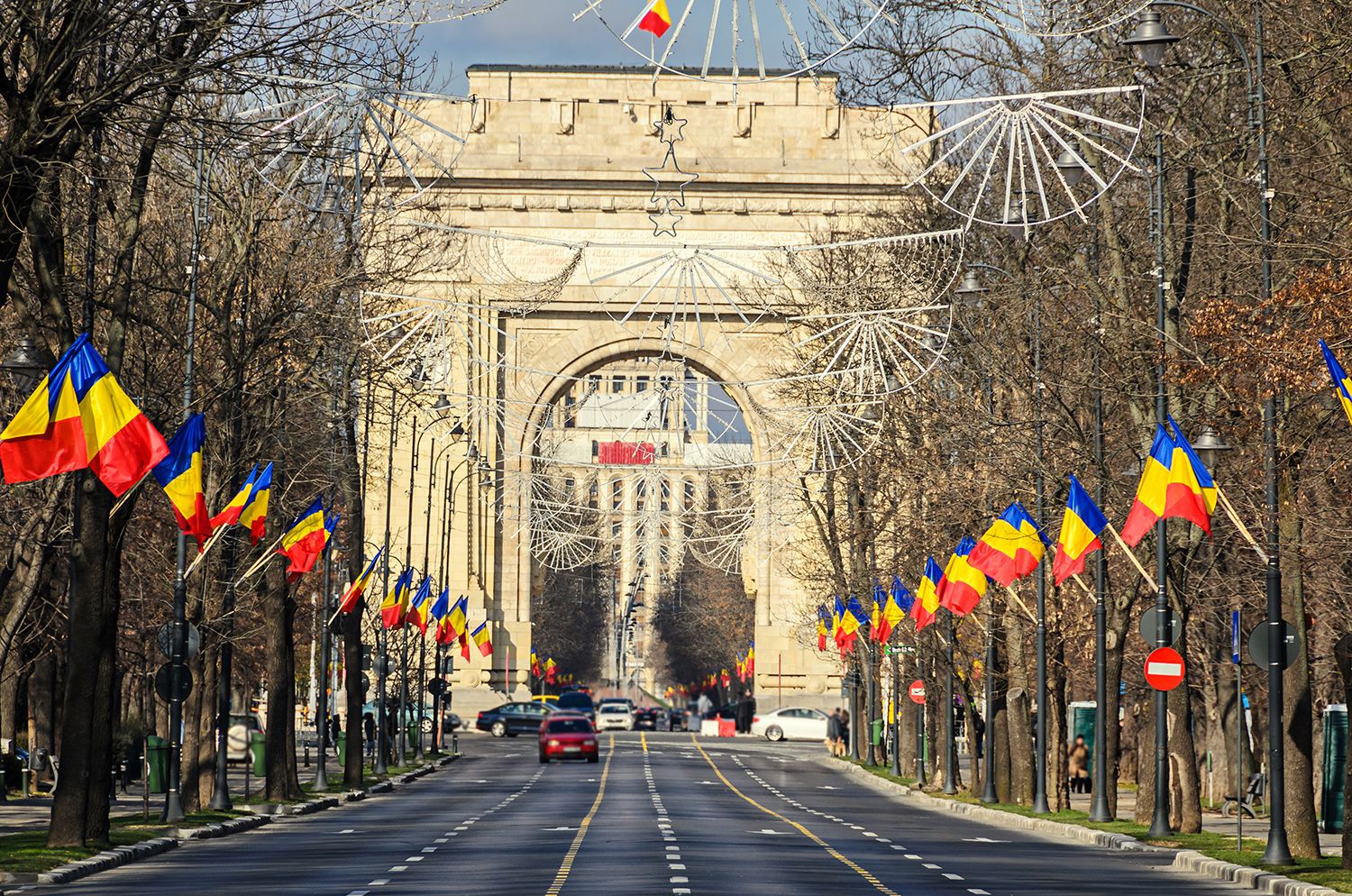 Romania is one of the first countries that began to support Ukrainians after the beginning of a full-scale war. In total, more than one and a half million Ukrainians crossed the border with Romania during this period. Now there are 85,000 of our civilians here. On the streets and at the shops they can often be recognized by a familiar language. Romania provides Ukrainians with temporary asylum, medical services and the opportunity to work and enrol their children in schools and kindergartens. In addition, it has become one of the few countries where the government reimburses Ukrainians for accommodation: 50 Romanian lei (UAH 400) per person is allocated per day for rent and 20 lei (UAH 160) per person - for food. It should be noted that Romania, as a neighbouring country, has also opened its territory for the export of Ukrainian goods, allocates funds for the training of the Ukrainian Armed Forces and supports Ukraine on its path to joining the EU and NATO.
Why do so many Ukrainians choose Romania in search of temporary protection? Firstly, this is due to the aforementioned comprehensive assistance and support for Ukraine and Ukrainians. Secondly, this is a neighbouring country, from where it is not so far to return back. The vast majority of Romanians are friendly and welcoming to Ukrainians. In addition, despite the fact that Romanian and Ukrainian languages ​​are not at all similar, it is not difficult to communicate with Romanians, because most of them are fluent in English.
In this article, we will consider the issues that Ukrainians face when planning a trip to Romania: which checkpoints from Ukraine to Romania are open, the rules for crossing the border, and what kind of support Ukrainians can access in Romania.
Border "Ukraine-Romania"
Ground checkpoints for crossing the border:
By cars and buses
Dyakovo (Zakarpattia Oblast) - Halmeu

Solotvyno (Zakarpattia Oblast) - Sighetu Marmatia

Vadul Siret (Chernivtsi region) - Vikshany

Porubne (Chernivtsi region) - Siret
By ferry
Izmail (Odessa region) - Plaur

Vilkovo (Odessa region) - Pereprava

Kiliya (Odessa region) - Kiliya Veke
The Reni checkpoint (Odessa region) is also popular. On the one hand, Reni is part of the Izmail customs post, and thanks to the ferry across the Danube, from there you can get to the Romanian city of Galati. On the other hand, from Reni, you can get to Giurgiulesht (Moldova) by car or bus, then drive through the territory of Moldova for only 2 km and get to the Romanian checkpoint "Galati".
You can learn more about сustoms allowances at the Ukrainian-Romanian border here.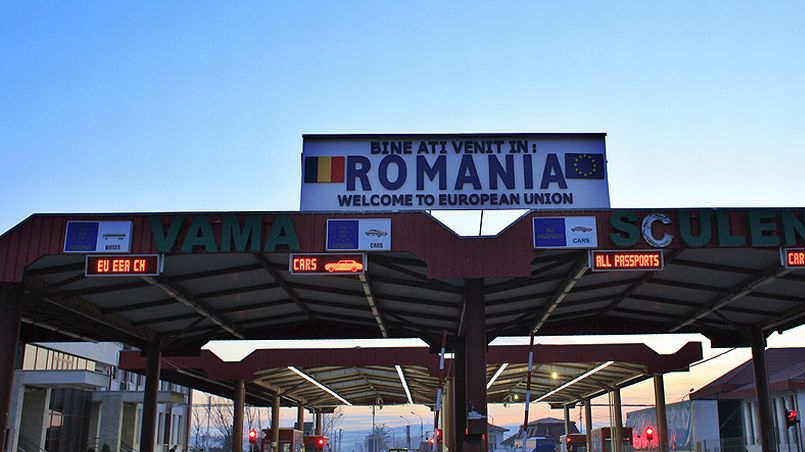 Which countries can you travel to through Romania
Romania's neighbours, apart from Ukraine, are Moldova, Hungary, Serbia and Bulgaria. Such countries as Bulgaria, Greece and Turkey are still popular among Ukrainians. Travelling through the territory of Romania is the most convenient way to get to these countries from Ukraine by land transport.
Border "Ukraine-Romania": required documents
Biometric passport or Ukrainian internal passport for Ukrainians coming from zones of military conflict.
If you have only an internal passport or ID card, you need to contact the Romanian Border Service hotline +40219590 and clarify the information.
As a parent, you don't need the approval of the second parent for the child to cross the border. 

There is no requirement to present a certificate of vaccination or valid PCR test to enter Romania from Ukraine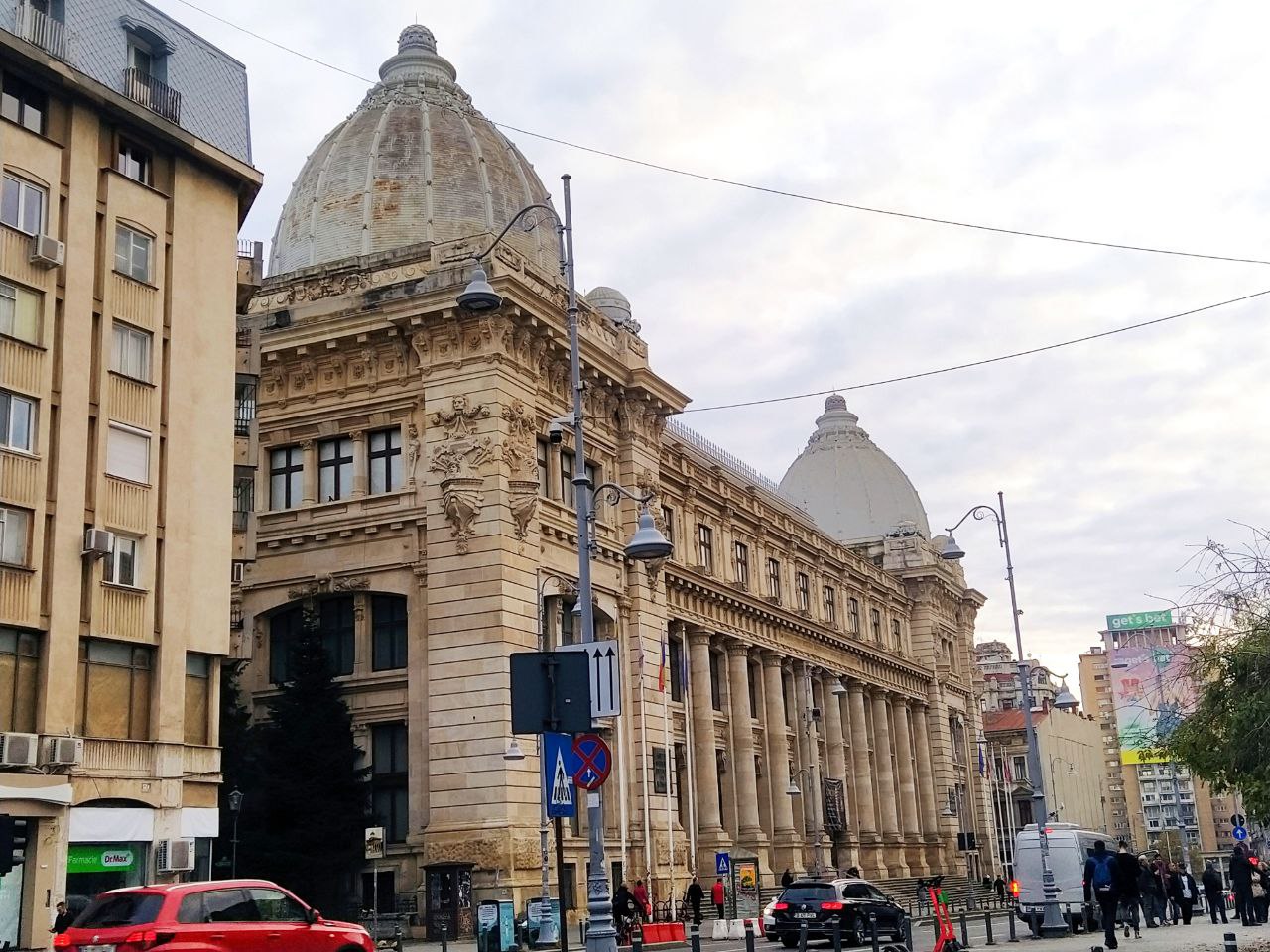 Center of Bucharest, Old Town



Temporary protection in Romania
If you are fleeing war in Ukraine, you can find all the necessary information on the dopomoga.ro and on the Facebook page.
Remember Ukrainian nationals who are able to present a valid passport at the border crossing can enter Romania and can stay up to 90 days. The temporary protection is granted for a period of one year and can be automatically extended for periods of 6 months, for a maximum of one year, if the generating situation persists. You can find a list of the authorities that can issue the residency permit here.
Unlike a refugee, a person with temporary protection can return home at any time.
Rights as a beneficiary of temporary protection
to be issued with a document granting permission to remain on the territory of Romania for a period of 1 year with the possibility of further extension;

the right to rent the apartment according to the 50/20 program (more details here) 

to be employed, to carry out independent activities in accordance with the law;

to benefit, on request, from the necessary assistance for maintenance, in case they do not have the necessary material means;

to receive adequate medical assistance if you have special needs;

the right to have access to the state education system under the conditions provided by law for Romanian citizens

                           The Castle of Count Dracula, Bran Village
Financial and humanitarian support in Romania
After obtaining temporary protection, Ukrainians have the right to receive:
Financial support from the UNHCR - a threefold payment of 110 € per family member. It is issued no earlier than the 7th day of stay on the territory of Romania. The cash is converted at the exchange rate and issued in Romanian lei. All types of assistance from the UNHCR can be found on the official website.

Monthly Payments of 135€ during 6 months for disabled children.

Food and hygiene kits can be received in Bucharest and Constanta every 10 days. In Bucharest, such humanitarian aid can be received every 10 days at Romexpo or at the Red Cross store. You can find out information and track the queue to the Red Cross store in the telegram group.

Food vouchers - vouchers of 100 lei per child are issued 4 times with an interval of 1 month. Vouchers can be used in most supermarkets.

Food and hygiene kits for Ukrainians are also distributed by

Bucharest Caritas Church. Follow the announcements about the issuance of assistance from this organization in the telegram group.  
If you are in Bucharest then at Romexpo you can immediately apply for temporary protection, financial assistance from the UNHCR, receive humanitarian aid and food vouchers for children, visit a family doctor, access reproductive health services, and apply for enrol a child in a Romanian school or kindergarten.
Ukrainians are also entitled to free train tickets in Romania.
 
Useful sites and groups in social networks and telegram 
MyDutyFree pre-order service at the border Ukraine Romania
Travelling abroad, you have the opportunity to use the Mydutyfree pre-order service at the checkpoints:
Dyakovo (Zakarpattia Oblast)
​
Solotvyno (Zakarpattia Oblast)
​
Porubne (Chernivtsi region)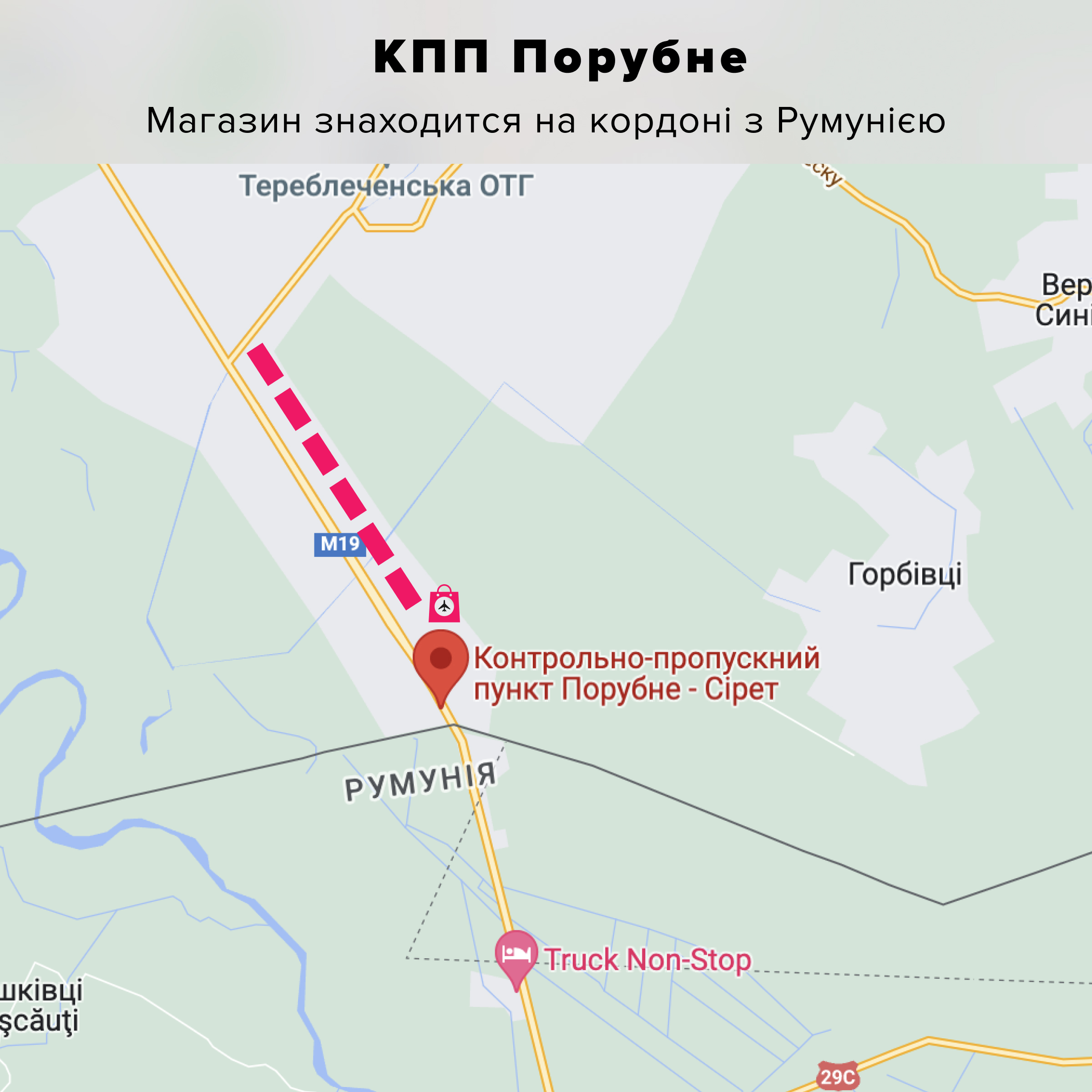 How the Mydutyfree pre-order service works:
Choose the checkpoint through which you will cross the border.

Pre-order products with a 5% discount on mydutyfree.net or with IOS and Android apps.

Choose the date and time of departure.

Pay and pick up your order. The pre-order will be collected and packaged in advance. You can pick up your purchase at Mydutyfree skip-the-line cash desk.